Tim Cook signs letter about negative business effects of immigration policy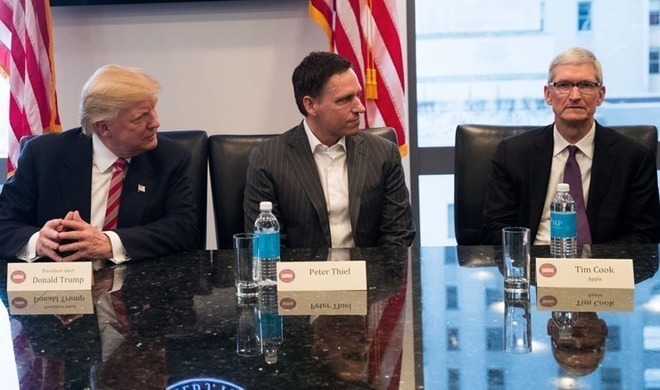 Apple's CEO is one of nearly 60 company heads to sign a letter to Homeland Security Secretary Kirstjen Nielsen expressing concern about the administration's hardline immigration stance.
The issues raised in the letter include shortages of green cards, which have left employees in limbo in regards to their immigration status and ability to work. The CEOs also take issue with inconsistent and uncertain decisions by U.S. Citizenship and Immigration Services (USCIS), as well as recent moves to revoke status for spouses of H-1B employees, and expedited deportation proceedings.
"Business Roundtable continues to work with Congress to reduce the green card backlog," the letter continues. "In the interim, inconsistent immigration policies are unfair and discourage talented and highly skilled individuals from pursuing career opportunities in the United States. The reality is that few will move their family and settle in a new country if, at any time and without notice, the government can force their immediate departure-often without explanation. At a time when the number of job vacancies are reaching historic highs due to labor shortages, now is not the time restrict access to talent."
Besides Cook, the letter was signed by tech CEOs that included Lowell C. McAdam of Verizon, Randall L. Stephenson of AT&T, Marc Benioff of Salesforce, and Chuck Robbins of Cisco Systems. The CEOs of tech giants Amazon, Google, Facebook and Microsoft are not members of the Business Roundtable, and therefore not signatories to the letter.
Tim Cook, even when meeting multiple times this year with President Trump, has been vocal about his opposition to the administration's immigration policies. In March, in an MSNBC interview, Cook said he was "completely offended" by the administration's revocation of the Deferred Action for Childhood Arrivals (DACA) program.
"My vision of America is, if you work hard, you can make it. And I still believe that," Cook said. "I believe the right thing will still happen."