Dongles & AirPods emerge as most popular Apple products at Best Buy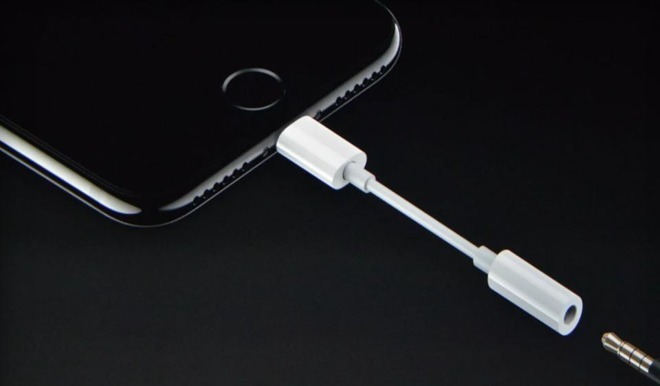 AppleInsider may earn an affiliate commission on purchases made through links on our site.
Possibly to the retailer's chagrin, the bestselling Apple products at Best Buy may be accessories rather than the iPhones, iPads, and Macs they're made for.
During the past two years, the most popular Apple products overall have been the 3.5mm-to-Lightning adapter for headphones, and the 3.3-foot USB-C-to-Lightning cable, Ceros indicated on Friday. The situation appears to have switched up in the June quarter, but still saw AirPods take over first place.
As of Aug. 14, AirPods were holding on to the top spot, followed by the 3.5mm-to-Lightning adapter. The $999 base configuration of the MacBook Air ranked third.
iPhones may be doing better than it appears, as iPhone numbers are based on color and carrier combinations, Ceros noted. At the same time, most iPhone shoppers are believed to prefer Apple or carriers over third-party retailers.
Apple began omitting a 3.5mm jack on iPhones starting with 2016's iPhone 7, nudging buyers towards Bluetooth and Lightning instead. The move was controversial, as the 3.5mm format is still an audio industry standard, and indeed Apple has included the 3.5mm-to-Lightning adapter with all iPhones since then as a concession.