Purported first-generation iPhone prototypes hit eBay in suspect auctions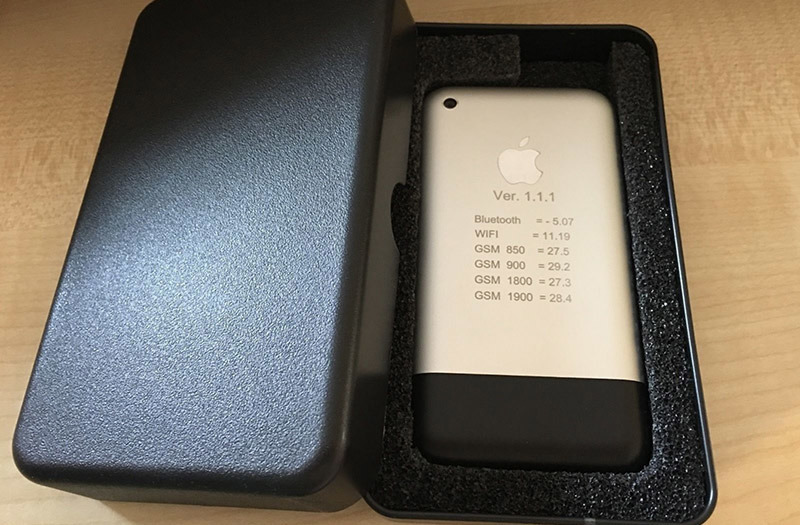 A pair of concurrently active eBay auctions claim to be selling extremely rare first-generation iPhone prototypes Apple used for testing before introducing the game-changing smartphone in 2007. Bidder beware, however, as the listings are somewhat suspect, bearing identical descriptions, and in some cases identical pictures, despite being posted four days apart by two sellers in different countries.
A first auction touting the purported iPhone design validation test model as "The Rarest Of Them All" started the bidding process at one cent on Aug. 27.
From a seller based in Portland, Ore., the purported prototype bears what appears to be markings consistent with known DVT units. Notably, the hardware's version and notations relating to operating radio signal bands are etched into the phone's rear casing.
In this case, the "Ver. 1.1.1" iPhone includes Bluetooth, Wi-Fi, and GSM 850, 900, 1800 and 1900 components, according to photos supplied with the eBay auction.
Additional images show the handset running evaluation software designed to test onboard hardware functionality, including buttons, proximity sensor, microphone, Wi-Fi, cellular module, battery and more. A separate photo reveals a software build version, device name and serial number.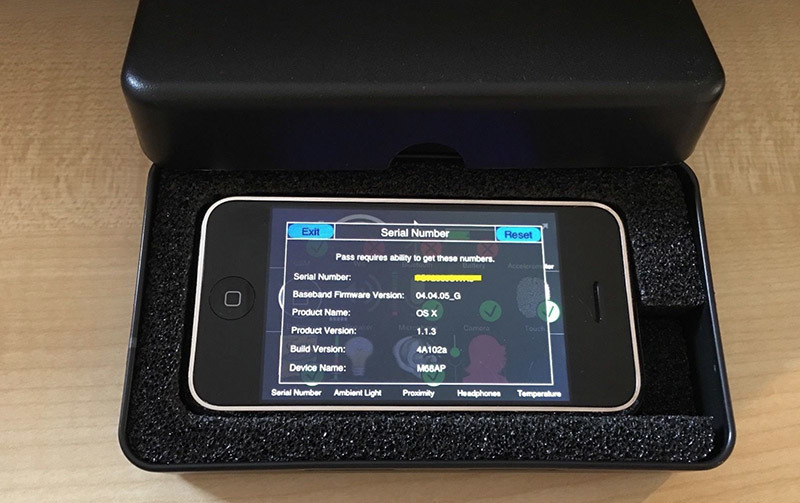 Details provided claim the DVT was hand made in Cupertino, Calif., in 2006, runs OS X and "Earthbound," and sports a different set of internals that differs from those shipped with consumer iterations of the device.