Review: Alto brings Italian leather to Apple Watch bands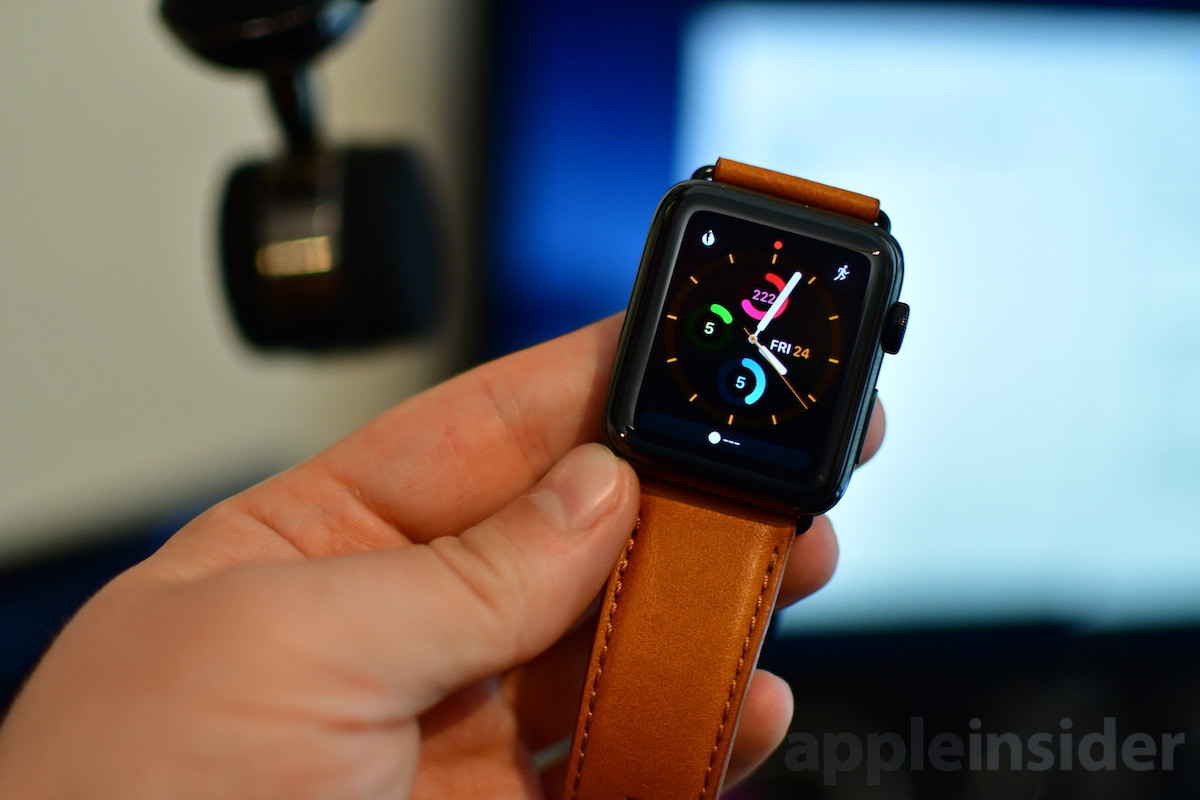 Alto has a history of crafting fantastic cases, sleeves, and other accessories from fine Italian leather. Its new line of Apple Watch bands brings that same quality to a new form.
AppleInsider spent some time with the black "Raven" and the tan "Caramel" bands with our Space Grey stainless steel Apple Watch.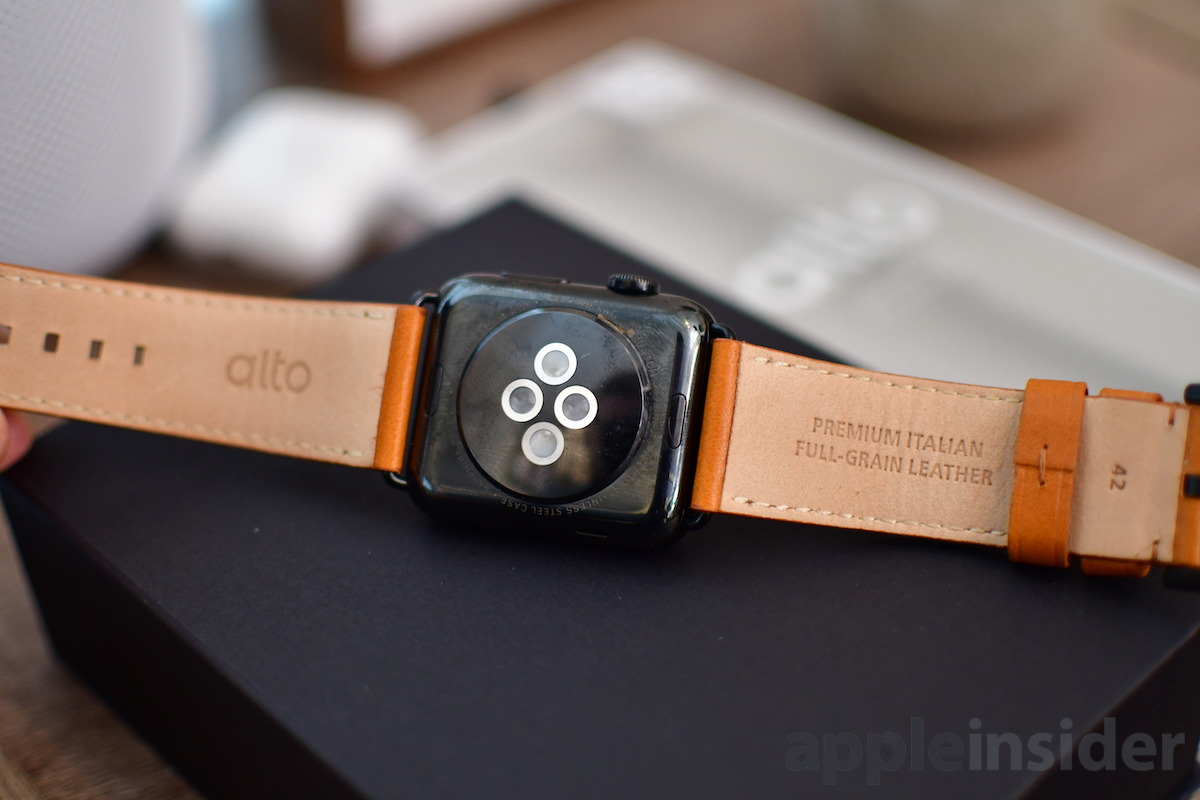 Like many other quality leather straps that we've tried in the past, this strap is rigid right out of the box. It took a few days of wear for it to start to break in and contour our wrist. Once it did break in, though, it fit exceptionally well and was very comfortable even wearing all day.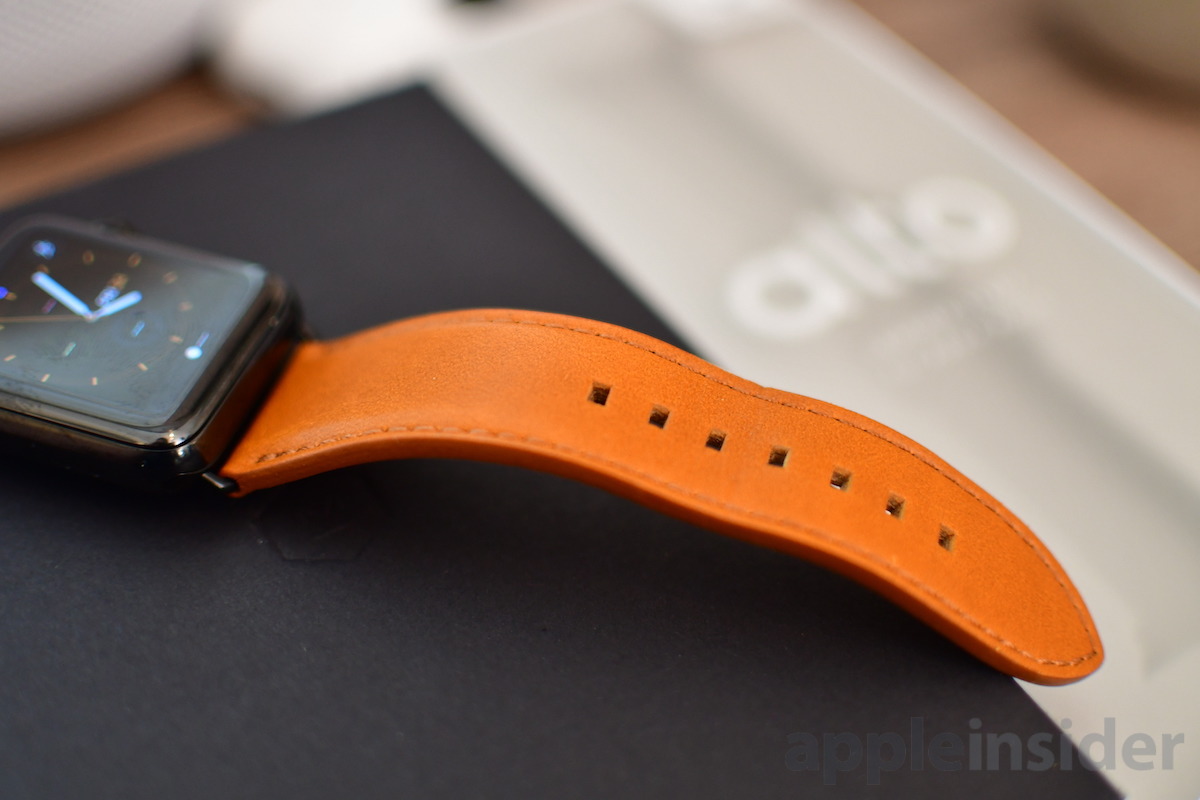 As compared to some other bands, we found the band almost to the point of being too small. It fit us perfectly fine, but anyone with larger wrists could see the strap reaching the last couple notches. We compared to another leather strap we had on hand from Nomad and did find it to be just a few millimeters shorter than Nomad's, and Nomad even has a flat end compared to the pointed end of Alto.
There is a good attention to detail in Alto's bands, which we'd have expected after using their iPhone cases extensively. Just like their iPhone cases, premium Italian full-grain leather makes up these bands. The leather is skillfully cut, dyed, and stitched for a classic look. The underside bears the Alto logo and a stamp espousing the quality leather used.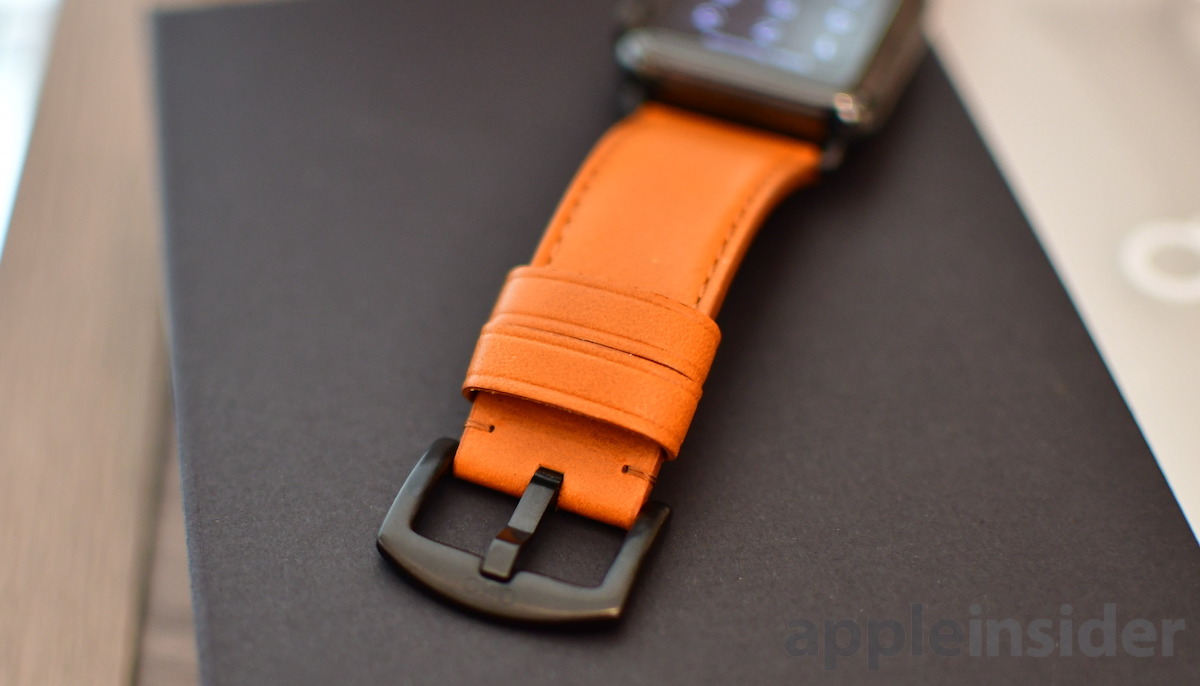 When examining the buckle and lugs, in our case, they are black and don't seem to have a high likelihood of scratching like we see with cheaper Apple Watch bands. After a few bashes and dings the watch gets while wearing it around the office, the coloring appears to be staying put. A subtle Alto logo is also etched in the buckle, and is barely visible. It doesn't call a lot of attention to it, something we really like.
Leather bands are our favorites for our Apple Watch. They have the ability to be dressed up, or down depending on your other style choices. A nice band can really elevate the watch itself and make it more of a personalized accessory, especially over the bundled sports bands that come with the vast majority of Apple Watches.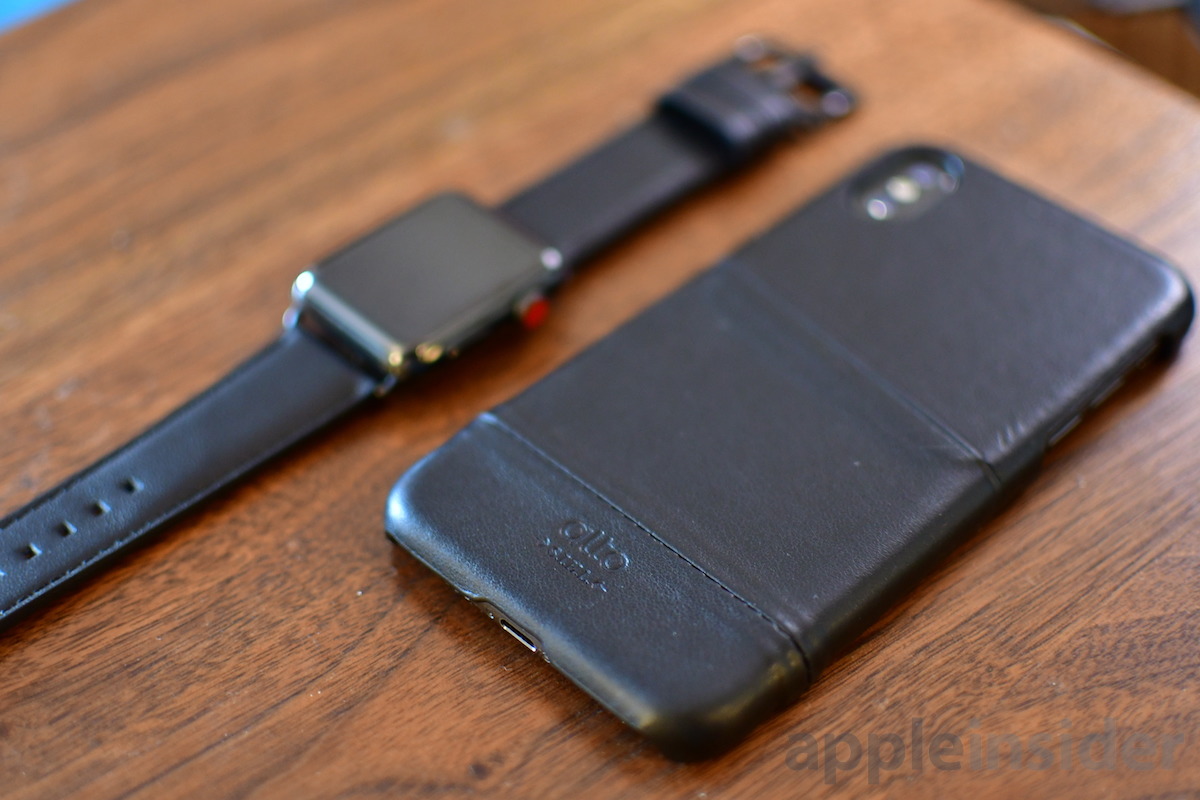 They also have a long lifespan, and can last years while continuing to look good. Nylon bands can be stained, sports bands can be stretched and show wear. Leather, instead will just develop a rich patina unique to the person who wears it. It looks better over time, not worse.
In the time we've been wearing Alto's bands, we frequently get comments, including people being surprised it is an Apple Watch.
Looking to the future, there are rumors that Apple is making slight changes to the exterior of the "Series 4" Apple Watch, but those same rumors suggest that the lugs won't change at all. That means these bands, and others like it, will work not just with all existing Apple Watch models, and likely the upcoming Series 4 as well.
For us, Alto's bands were nearly perfect. The price point and possible size issues with larger wrists are the only aspects that give us any pause.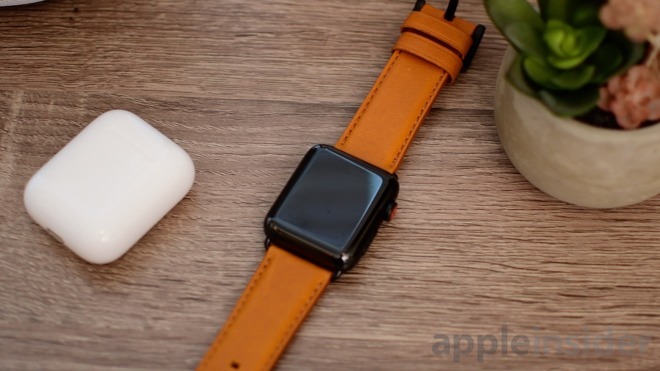 Rating: 4.5 out of 5
Where to buy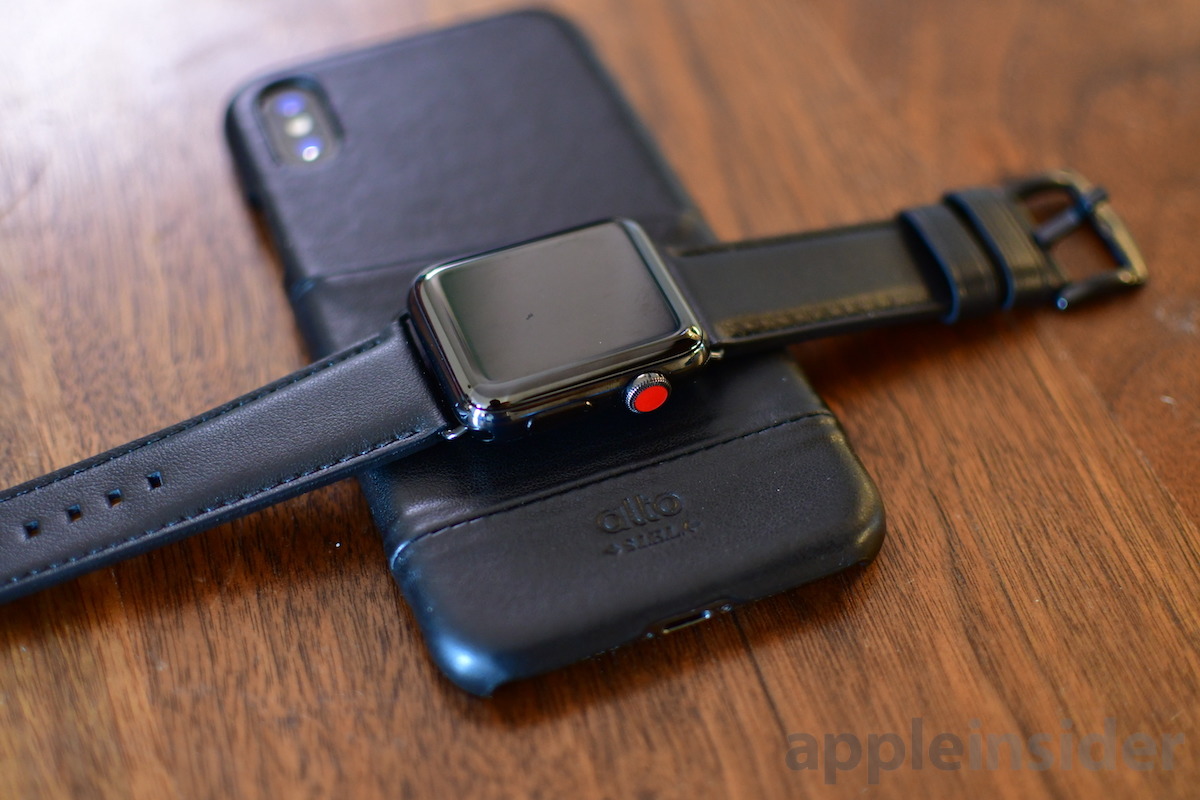 Alto's classy leather bands come in four different colors — Olive, Navy, Raven, Caramel — with black or silver lugs, though are limited to the larger 42mm models of Apple Watch.
They can be picked up currently through Alto's website for $99. Not the most expensive Apple Watch band we've seen, though it is on the high side. Good thing the quality of materials and craftsmanship largely make up for that.
Even better for AppleInsider readers is an exclusive promo code good for 15 percent off. Discount code aiaws15 will be good until September 1st so best to act quick. Just head to Alto's website and enter the promo code upon checkout.