Tested: MacBook Pro Fortnite gaming with a $1500 AMD WX 9100 eGPU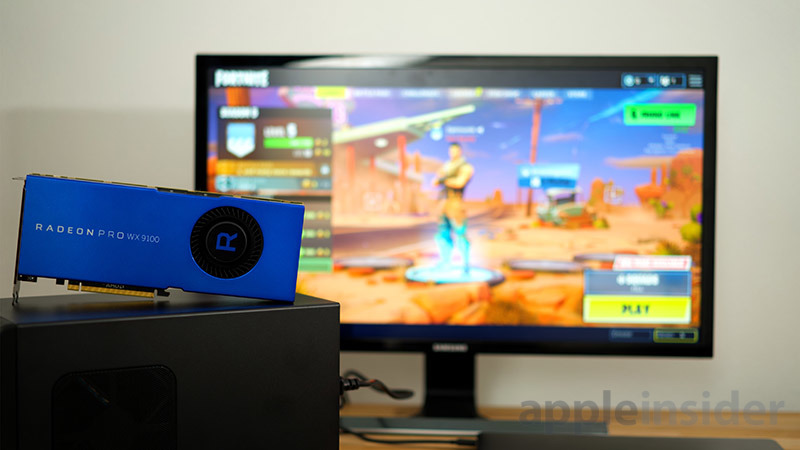 AMD's Radeon Pro WX 9100 is billed as a workstation graphics card, but how does it perform as a gaming GPU for Mac? We pair the WX 9100 with Sonnet's GFX Breakaway Box to find out.
Sometimes, we'll publish a test, and get asked questions. While the WX 9100 is in no way a consumer-level card, we got asked how "Fortnite" runs on it. So, why not?
To test out the WX 9100, we paired the card with — and pitted its performance against — Apple's latest MacBook Pro with Intel i9 processor and discrete Radeon Pro 560X GPU.
With graphics settings pegged at a native resolution of 2,880-by-1,800 pixels, and all options set to high, performance on the laptop alone not too bad at around 25 to 30 frames per second. Gameplay was smooth and definitely playable.
That said, many gamers would much rather forego high resolutions for high frame rates, especially in a fast-paced competitive title like Fortnite. We brought down the maximum resolution to around 1080p, or more specifically 1,920-by-1,200 pixels since the MacBook Pro has a 16:10 aspect ratio. Graphics settings were also set to medium to achieve a cap of 60fps. Removing the cap with the same setting delivered between 65fps to 70fps.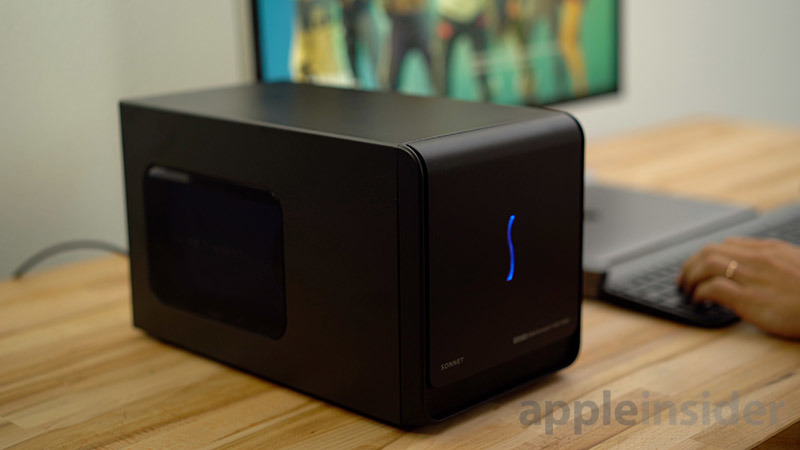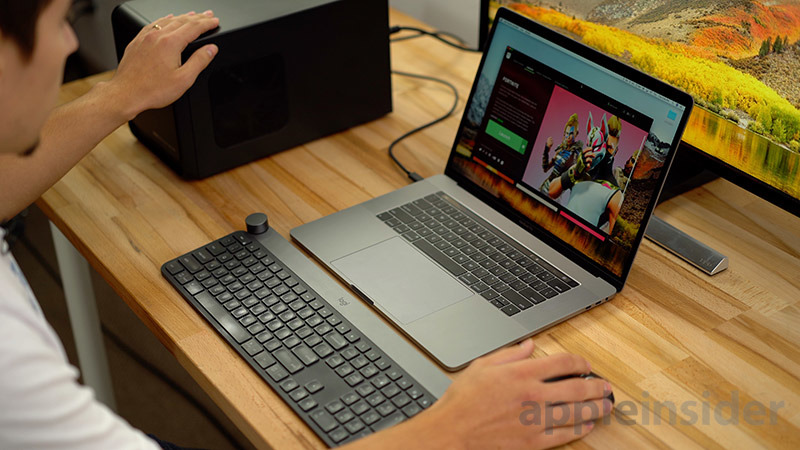 Matching the resolution evaluated earlier, with identical graphics settings, the game ran at surprisingly low frame rates. Our first match saw rates hover at around 25fps to 30fps.
Switching to 4K resolutions and "Epic" settings, the difference was immediately apparent. Graphics looked amazing, but gameplay was horrible at only 20fps.
The performance was much worse than the Blackmagic eGPU Apple released last month. Connected to a 13-inch MacBook Pro, that box was getting around 35fps at 4K with Epic graphics settings.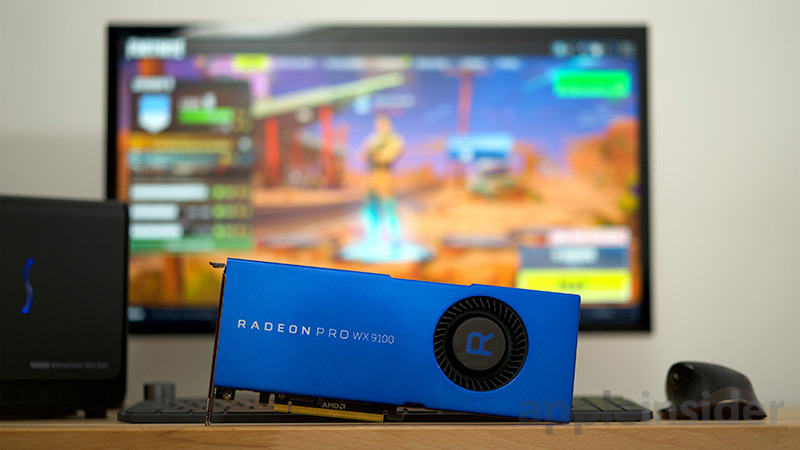 As expected, and as demonstrated, workstation cards are not designed for gaming, even a $1,500 model with massive under the hood power. The WX 9100 excels when it comes to professional apps, as you saw in our last performance test, but for gaming it turns in a poor showing.
Where to buy
AMD's Radeon Pro WX 9100 Graphics Card is currently available from third-party sellers on Amazon for $1,449.99, a discount of $50 off MSRP. B&H also has the video card in stock for $1,499.99 with free expedited shipping and no tax collected outside New York and New Jersey*.
Those looking for the WX 9100 and Sonnet Breakaway Box 650 can currently save $200 on the kit at B&H, bringing the price down to $1,698.99 for both.