Apple Watch Pride face is blocked in Russia by watchOS 5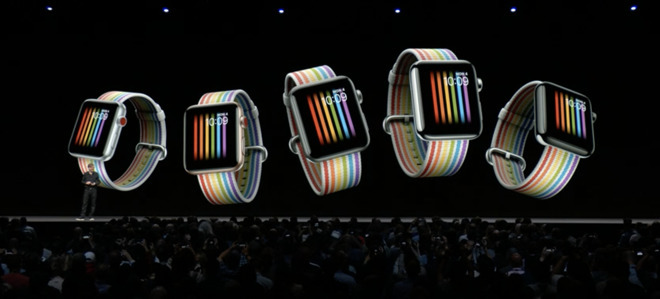 Developer discovers that the LGBTQ-friendly Watch face is prevented by code from being accessed in that country.
Apple introduced the rainbow-colored Pride Apple Watch face, as well as a corresponding watch band, at WWDC back in June. But in recent weeks, observers have speculated as to why the Pride Watch face is not available in Russia. One developer appears to have found the reason, right in Apple's own code.
Developer Guilherme Rambo discovered this week that "the Apple Watch pride face is hardcoded to not show up if the paired iPhone is using the Russian locale," according to code extracted from the latest watchOS beta release.
Russia, however, has passed a "gay propaganda" law, among other anti-LGBTQ laws enacted by the government of President Vladimir Putin. Much like Apple's various efforts in China, this is another case of Apple's core values as a company coming into conflict with the customs of a foreign country in which it seeks to do business.