These watchOS 5 features make the Apple Watch even better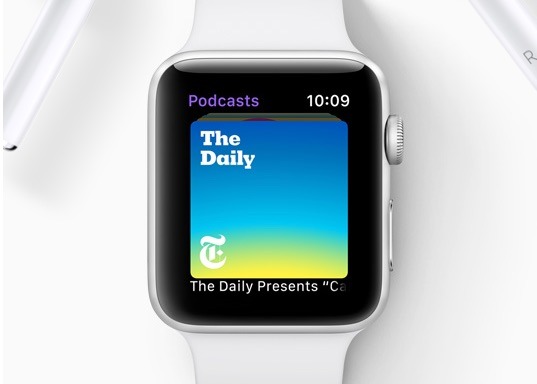 AppleInsider may earn an affiliate commission on purchases made through links on our site.
Apple's watchOS 5 release is here, and packing a bunch of awesome new features. Let's run through some of those exciting new features and talk about why they make the Apple Watch experience better than ever before.
First, some bad news to owners of the original Apple Watch, sometimes called the Series 0 — you can't use watchOS 5 on your devices. The operating system is only supported on the Series 1 and newer models, including the anticipated Apple Watch Series 4.
Podcasts and Audio
If you own a pair of AirPods, the listening experience will be even better in the Podcasts app, especially since you can adjust your AirPods volume with the crown.
The best thing about Podcasts is that your favorite shows are constantly being updated with new episodes, and you can even stream them over LTE if your Apple Watch supports it. You can easily skip back and forward and change the playback speed, just like you can on your iPhone.
Podcasts also comes with its own complication, so you can get into the app straight from your watch face.
There's also a new feature for developers that allows music and audiobooks from apps like Pandora and Audible to be synced to your Apple Watch for offline playback, without needing your iPhone nearby.
Siri can even be used to search for any show on Podcasts, which leads us to the next awesome watchOS 5 feature.
Raise to Speak and Siri
Say goodbye to saying "Hey Siri," because now you can just raise your wrist and tell Siri to start a 30 minute outdoor run without the vocal prompt.
This is handy for anyone who doesn't want to obviously show themselves to be talking to their digital assistant in public, and for those who want to get into the feature they want as quickly as possible.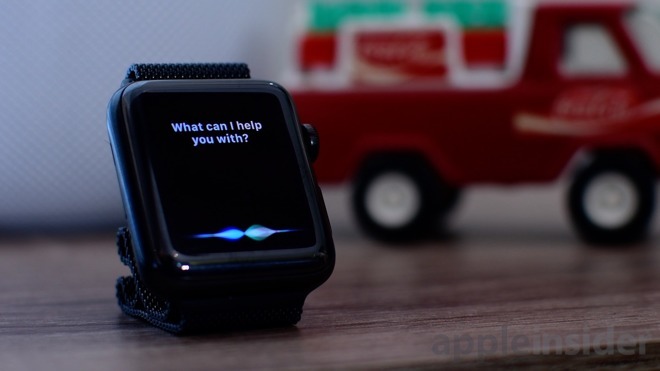 The Siri watch face now learns what you do throughout your day, proactively suggesting relevant content and shortcuts at the right time and place throughout the day, and it works with your favorite third-party apps as well.
You can even get live scores for your favorite sports team, right on your Siri Watch face.
Fitness
What if you're the kind of person that constantly forgets to start your workout? WatchOS 5 has you covered, with the new automatic workout detection feature that senses when you're moving and alert you to start the workout.
It'll even give you credit for any exercise you performed before actually starting the workout on the Apple Watch.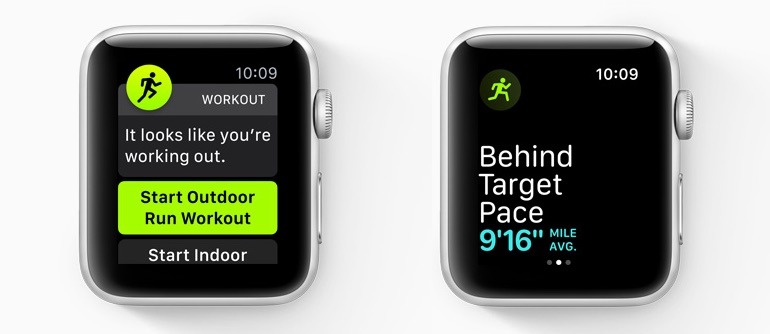 For the more competitive, the new Activity Competitions feature allows you to invite friends to a 7-day workout competition. After your friend accepts your invitation, both users will gain points depending on the percentage of their rings they close each day.
You can see the competition progress at any time, and receive alerts when you're falling behind. When the contest finishes, you'll even get an award.
Apple has also added a couple more workout modes like Yoga and Hiking, which is pretty cool because I enjoy hiking, and the Apple Watch Series 3's barometric altimeter shows you how high you've climbed.
Rounding out the workout additions, Pace Alerts advise when you are behind or ahead of a target pace, while the new rolling mile pace metric will show runners their current pace and average pace per mile.
Walkie-Talkie
I don't know about you, but sometimes I'm way too busy to call or text someone, especially with the fuss of calling and waiting for them to answer. That's where the new Walkie-Talkie feature comes in.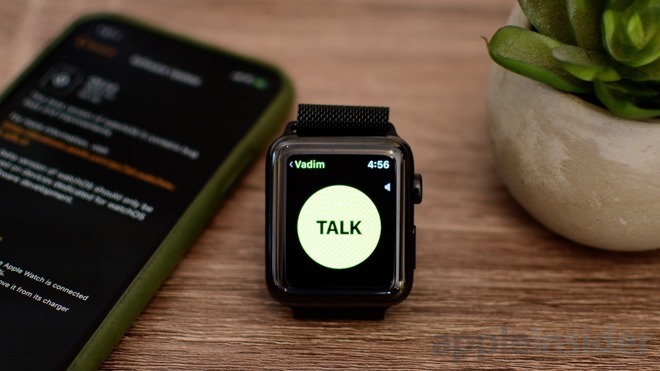 Simply press the button, say a quick message, and release when you're done. The message is instantly played out through the target Apple Watch.
To get started, open the app, choose a contact and send them an invitation. Once they accept, you're ready to start sending and receiving audio messages, and it even works with LTE.
You can also keep your conversation private by using AirPods or other Bluetooth headphones. We tested this out, and found it worked incredibly well, even in beta.
Other Siri Improvements
With watchOS 5, you can now respond to notifications without having to open up the relevant app. This makes it a lot easier to do quick tasks, like checking in to your flight.
One of the biggest features in iOS 12 is grouped notifications, and that same feature is in watchOS 5. Instead of seeing a massive list of message notifications, they are grouped into one notification, which you can clear or open to view in more detail.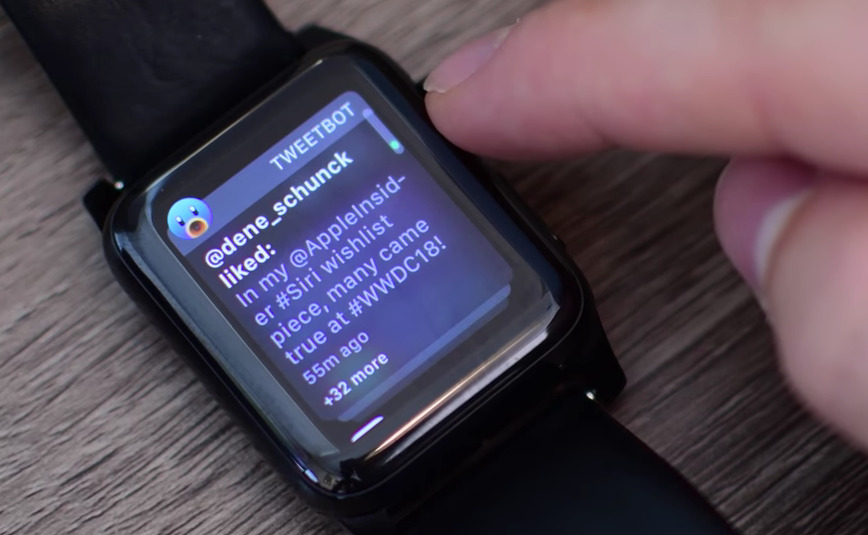 Apple has also added WebKit to watchOS 5, so if you receive a message containing a website link, you can now see a preview of that website right on your Apple Watch. You can even do some limited web browsing if you send yourself a link to a site or your preferred search engine.
With WatchOS 5, it's a lot easier to use the Do Not Disturb mode. You can now schedule it to turn on for a certain amount of time, or until you leave your location, which is perfect for business meetings.