Apple escapes most punitive measures in VirnetX FaceTime, VPN trial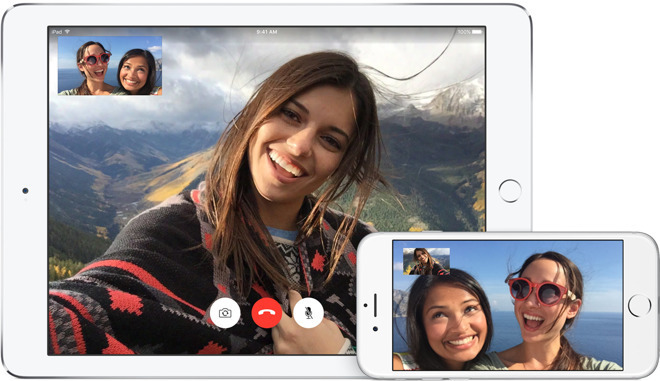 AppleInsider may earn an affiliate commission on purchases made through links on our site.
The contents of a final judgement in the long-running patent case between non-practicing entity VirnetX and Apple have been unsealed, revealing that while both companies had motions denied by the court, VirnetX was granted only half the "sunset royalty" it demanded and was refused an embargo on sales and imports.
Issued on August 30 by Judge Robert Schroeder in a ruling at the U.S. District Court for the Eastern District of Texas, the now-unsealed memorandum opinion and order reveals the motions made by both parties, as well as their results.
The judgement brings to an end a case that, in April, had Apple found by a jury to have infringed on four VirnetX patents with secure communication functions in its products. The case started in 2012 where VirnetX objected to Apple's VPN on Demand technology, FaceTime and iMessage, and other services, demanding damages on cumulative product sales including the iPhone 5, the fourth-generation iPad, Macs running OS X Mountain Lion, and other hardware.
In that trial, the jury awarded VirnetX $502.6 million in damages, which Apple then attempted to appeal.
According to the document, Apple's "omnibus motion for judgement as a matter of law," as well as a request for a new trial was denied in all respects. Despite Apple's arguments, the court "struggles to identify a single basis Apple provides for its JMOL on damages that it has not already considered at length," as well as questioning whether "repeated review of the same arguments in detail is a judicious use of the Court's resources."
On Virnet's motion for Entry of Judgement and Equitable and Statutory Relief, consisting of a list of damages, the court agrees with some requests but not with others. A request for enhanced damages and attorney's fees were denied, but requests for supplemental damages, pre-judgment and post-judgment interest, and costs were granted.
VirnetX was also granted a request for a "sunset royalty," which is set at $1.20 per unit. According to the filing, VirnetX wanted this to be enhanced to $3 per unit based on the "totality of the circumstances," which the court declined.
The filing then returns to Apple's motions, declaring them "denied as moot."
The legal affair started in 2010, with a lawsuit filed against Apple by VirnetX for patent infringement. In 2012, the same Texas court ordered Apple to pay 368 million for infringing just one patent, with the judgement vacated by the CAFC almost two years later.
That case was then rolled in with the original suit in a damages retrial in 2016, which hit Apple with a penalty of $625 million. Judge Schroeder later tossed the award claiming the trial was unfair due to jury confusion. Two retrials led to a $302.4 million victory to VirnetX, enhanced to $439 million, after it was found Apple had willfully infringed on the patents in question.
Apple is still appealing that decision, and likewise could appeal the latest ruling in a higher court.