Apple ordered to pay VirnetX $502.6M in patent infringement row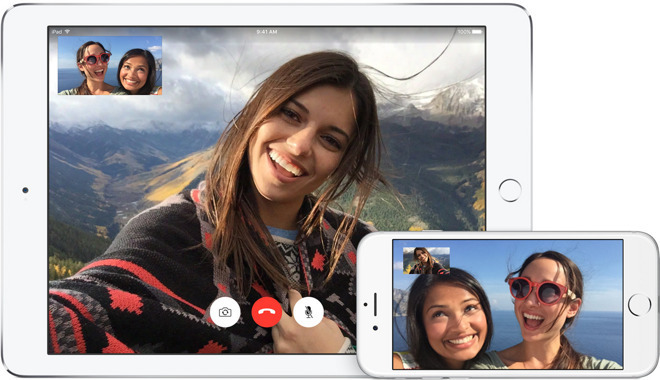 A federal jury on Tuesday found Apple's FaceTime, VPN and iMessage products in infringement of four VirnetX patents covering secure communications, awarding the patent holdings firm $502.6 million in damages.
Handed down by a jury in Texas, the ruling is the latest development in a legal saga spanning eight years and, with today's $502.6 million judgment, nearly $1 billion in damages awards.
In a statement following the decision, VirnetX CEO Kendall Larsen called the amount "fair," reports Bloomberg. The infringement award was based on sales of more than 400 million devices including the popular, premium priced iPhone.
"The evidence was clear," Larsen said. "Tell the truth and you don't have to worry about anything."
According to the original complaint, lodged in 2012, VirnetX alleges various Apple products, including iPhone, iPad, iPod touch and Mac, infringe on owned intellectual property related to secure data communications.
Specifically, the suit targeted Apple's VPN on Demand technology and consumer facing FaceTime and iMessage products that ship as bundled software. VirnetX initially sought damages on cumulative product sales involving iPhone 5, the fourth-generation iPad, Macs running OS X Mountain Lion and other supporting devices.
Whether today's verdict will stand remains to be seen. In 2016, the U.S. Patent and Trademark Office's Patent Trial and Appeal Board invalidated four VirnetX patents-in-suit in a related case, two of which were leveraged in the case decided today.
VirnetX is currently in the process of appealing the PTAB ruling with the U.S. Court of Appeals for the Federal Circuit in Washington, meaning the patents remain valid in the eyes of the court. The Federal Circuit declined to put the latest trial on hold as it expected a verdict to be reached prior to a potential patent validity ruling.
VirnetX first filed suit against Apple in 2010, following up the attack with subsequent complaints against specific devices like iPhone 4S.
The non-practicing entity's legal pursuit has been a rollercoaster ride of wins and losses on appeal. In 2012, the same Texas court ordered Apple to pay $368 million for infringing on a single patent, a judgment vacated by the CAFC nearly two years later. That case was rolled in with the original suit as part of a damages retrial in 2016 that slapped Apple with a $625 million penalty.
The massive award was again tossed, this time by Judge Robert Schroeder, who said jury confusion led to an unfair trial. The jurist ordered two retrials which ended in a $302.4 million victory for VirnetX that was enhanced to $439.7 million after Apple was found to have willfully infringed on the patents. Apple is appealing that decision.
Apple lawyers did not comment on today's decision, though the company will likely appeal.