Apple canvassing iMac Pro users on why they bought and what they like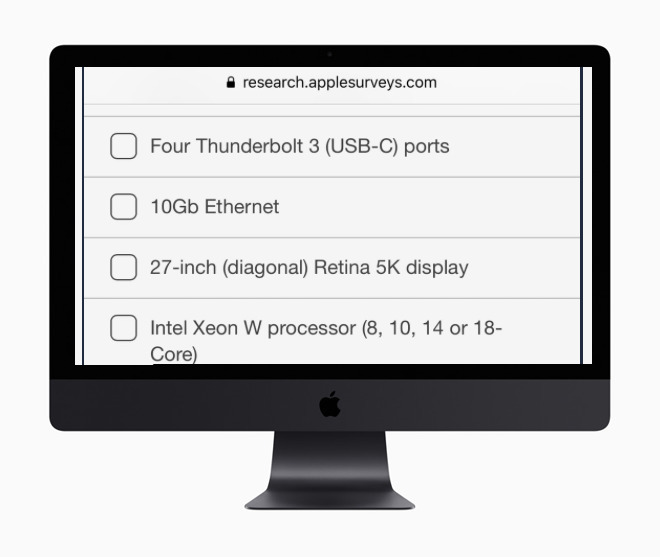 It's not the first time Apple has sent out surveys, but this one concentrates on power features that may point to plans for the forthcoming Mac Pro.
An unknown number of iMac Pro buyers have been sent a survey asking about their purchase. Apple is specifically asking why they bought the machine and what they think of it now that they've been using been it for some time.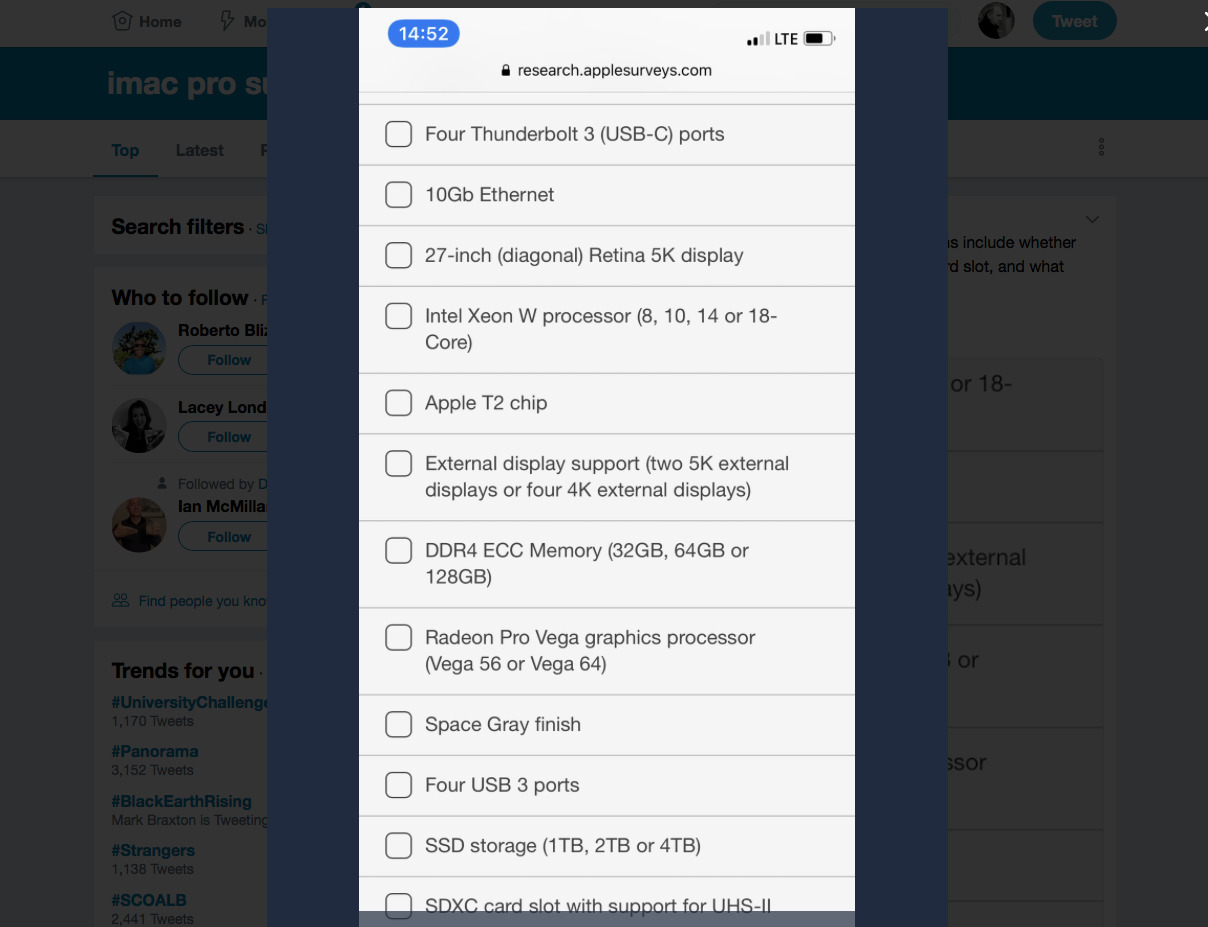 "Questions include whether you bought the iMac Pro because it has more ports, SD card, and what features you like or dislike," he said. "The survey includes a series of check boxes for you to nominate reasons you bought the iMac Pro. These range from the "Space Gray finish" to more specific technical reasons such as "External display support (two 5K external displays or four 4K external displays)."
Currently, Waller's tweet appears to be the only account of the survey, and it's not clear how many customers have received it nor how extensive the questions are.
It's also not known why Apple has chosen this time to send the survey. The first iMac Pros were shipped by Apple just over eight months ago on Dec. 21, 2017 and there have been no substantiated rumors about a refresh.
However, Apple has confirmed that the Mac Pro will be released in 2019. As this is also aimed a pro users, it's reasonable to suspect that data from this survey may be used to aid that effort. The overriding request from potential Mac Pro users to date has been for an expandable machine but this survey may give Apple finer detail.
Alternatively, it may just give the company more of an idea how to differentiate the iMac Pro and Mac Pro in its marketing.
Apple's interest in customer surveys is well documented. For example, the company queried MacBook Air owners about their machines (and sparked rumors of a cellular-equipped model) in a 2011 survey, and did the same for other products in the intervening years.