Apple Watch Series 4 hands-on: 'bigger is better'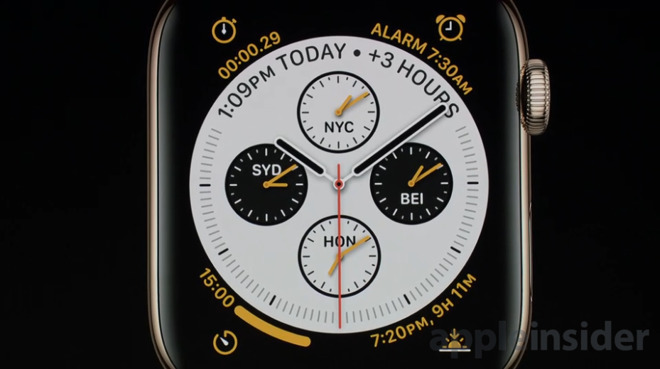 Members of the media size up the new Apple Watch following Apple's "Gather Round" event in Cupertino on Wednesday.
Following Apple's "Gather Round" event in Cupertino, which included the introduction of the completely re-designed Apple Watch, the assembled journalists were given a chance to review the new product. Here's what they had to say.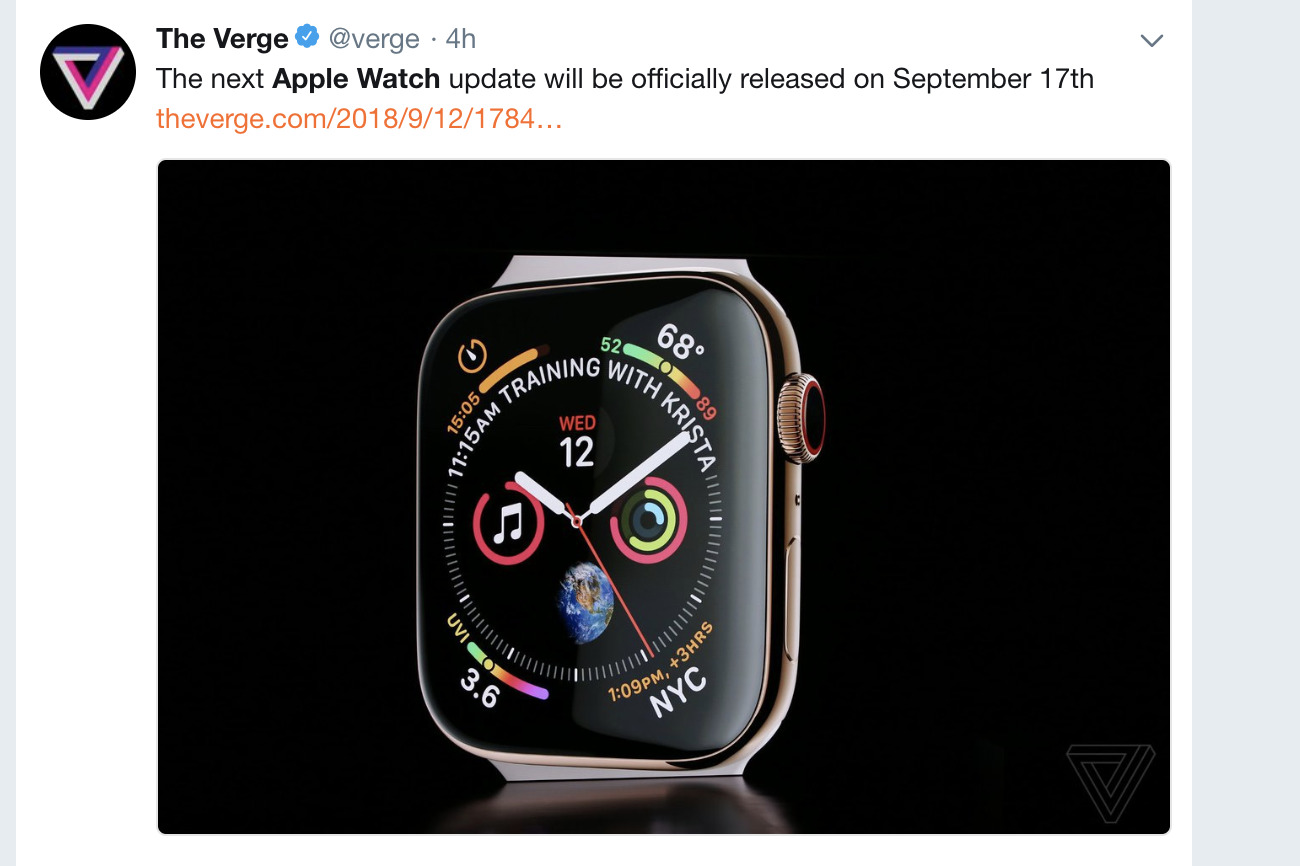 "Bigger is better," The Verge said. "The display looks great," Dieter Bohn and Tom Warren write. "It isn't quite edge-to-edge, but it makes the Series 3 look pretty cramped. The colors are bright and vivid on a fully black background. And though I'm not a fan of the super busy new watchfaces, I could see people really getting into having more information on them."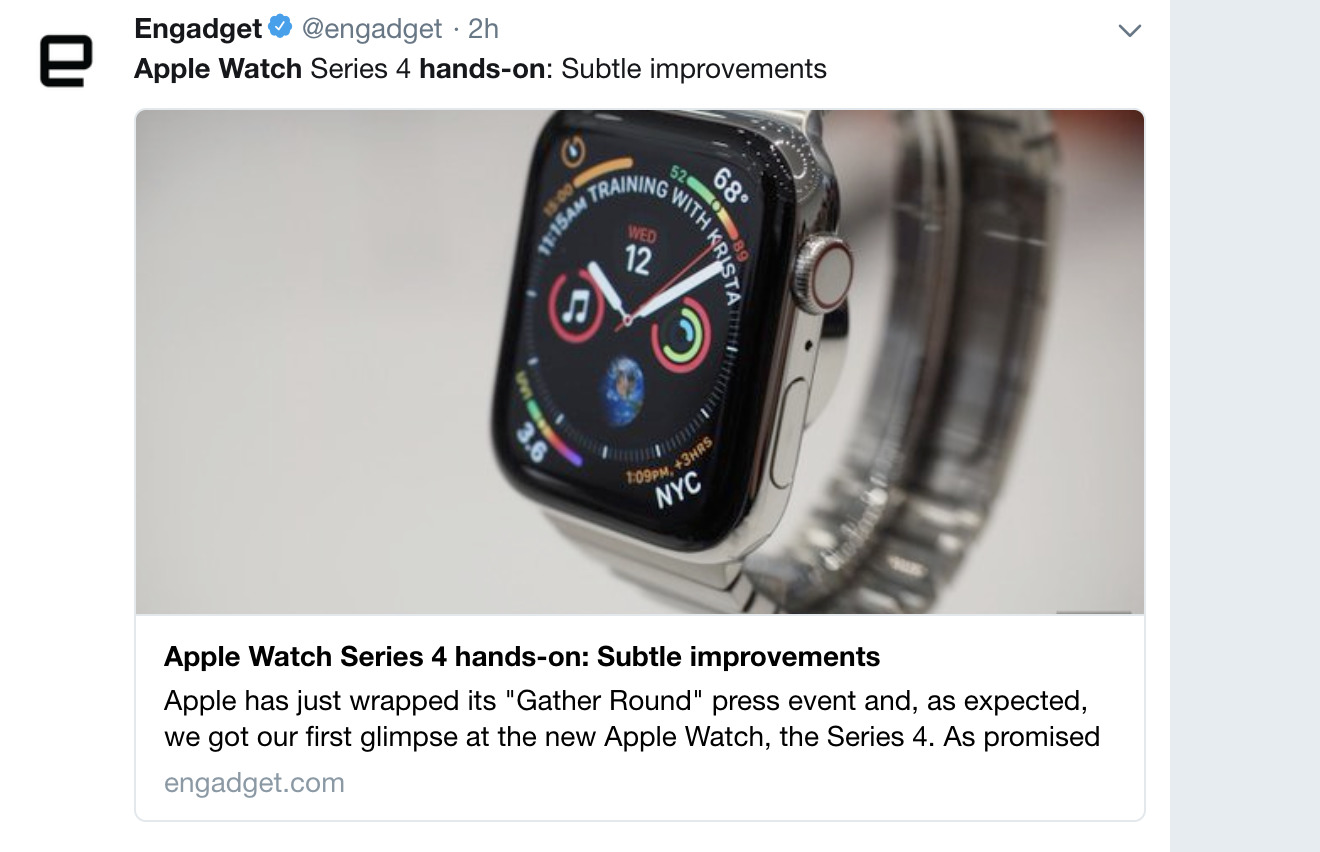 Writing for Engadget, Dana Wollman described the new Watch as "a boring update, though in a way, it doesn't matter. Apple already claims that the Apple Watch is the No. 1 watch of any kind, smart or not. The new model doesn't need to be a leap forward. It needs to be just as good or slightly better. Assuming that's true, something tells me Apple is in for another strong holiday season, regardless of how impressed people like me are."
The site also posted a video:
Smash Block TV praised the larger screen on the new Watch.

"Putting it on, I immediately noticed the extra screen real estate," the un-bylined review stated. "Where the Apple Watch Series 3's display felt like it was surrounded by some indiscernible bezel, the Series 4 adds over 30% more screen real estate to the Apple Watch without making it feel cumbersome. That double-digit percentage increase is both not much and more than enough."