Dual-SIM and eSIM technology in iPhone XS and iPhone XR enables use of two phone plans on one device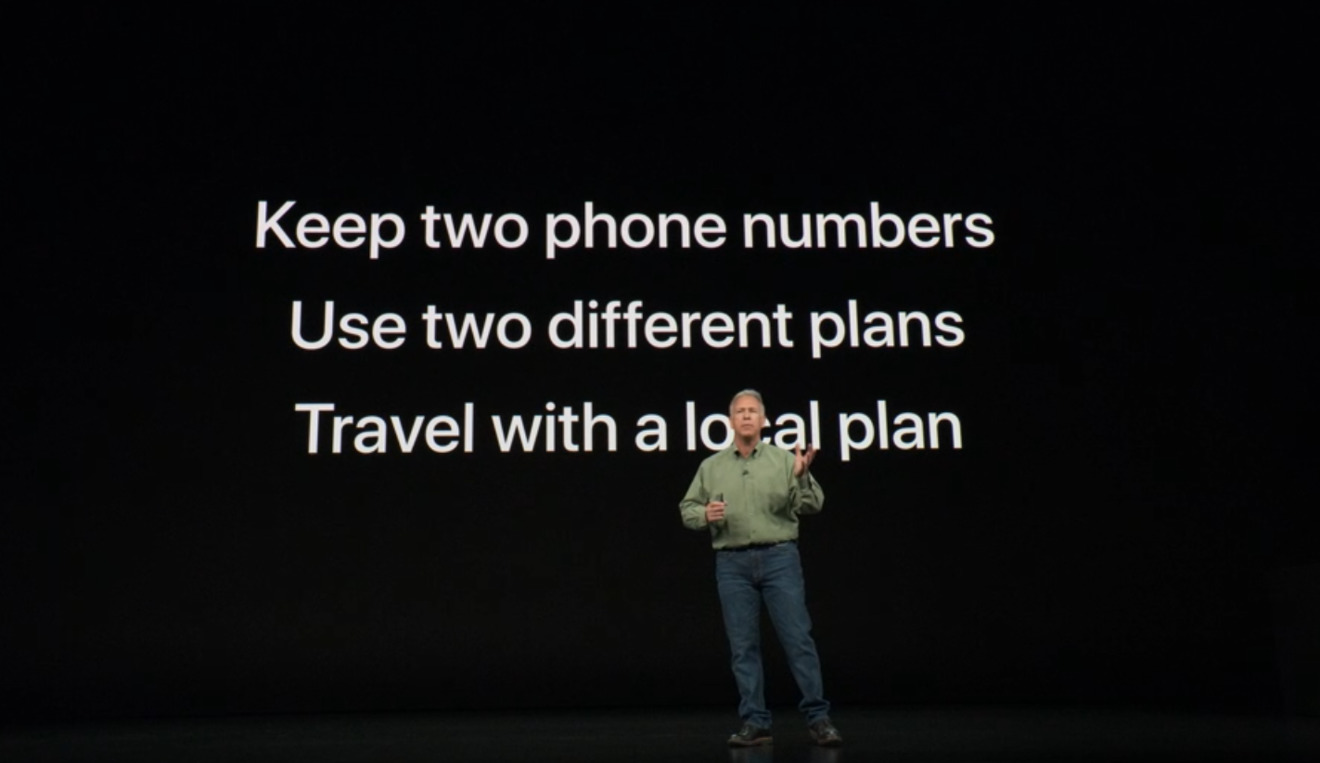 Apple is enabling purchasers of the iPhone XS and iPhone XR to take advantage of eSIM technology to set up two carrier connections, allowing customers to use different plans while roaming or to use two different phone numbers on the same device.
In order to offer dual-SIM support in the iPhone Xs, Apple is taking advantage of the eSIM technology used in the Apple Watch to act as a software-based SIM alongside a physical SIM card. Both are enabled on the iPhone at the same time, correspond to separate phone numbers, and can be set up with two completely different plans.
This can allow users to take advantage of local networks to save on roaming charges, by replacing the physical SIM card while keeping the eSIM for their home carrier. This also enables users to have a business line and a personal line, without needing two mobile devices.
To enable this, Apple has included what it calls Dual SIM Dual Standby technology, which will keep both SIMs functional, but will activate the relevant SIM for an incoming call from one of the two numbers.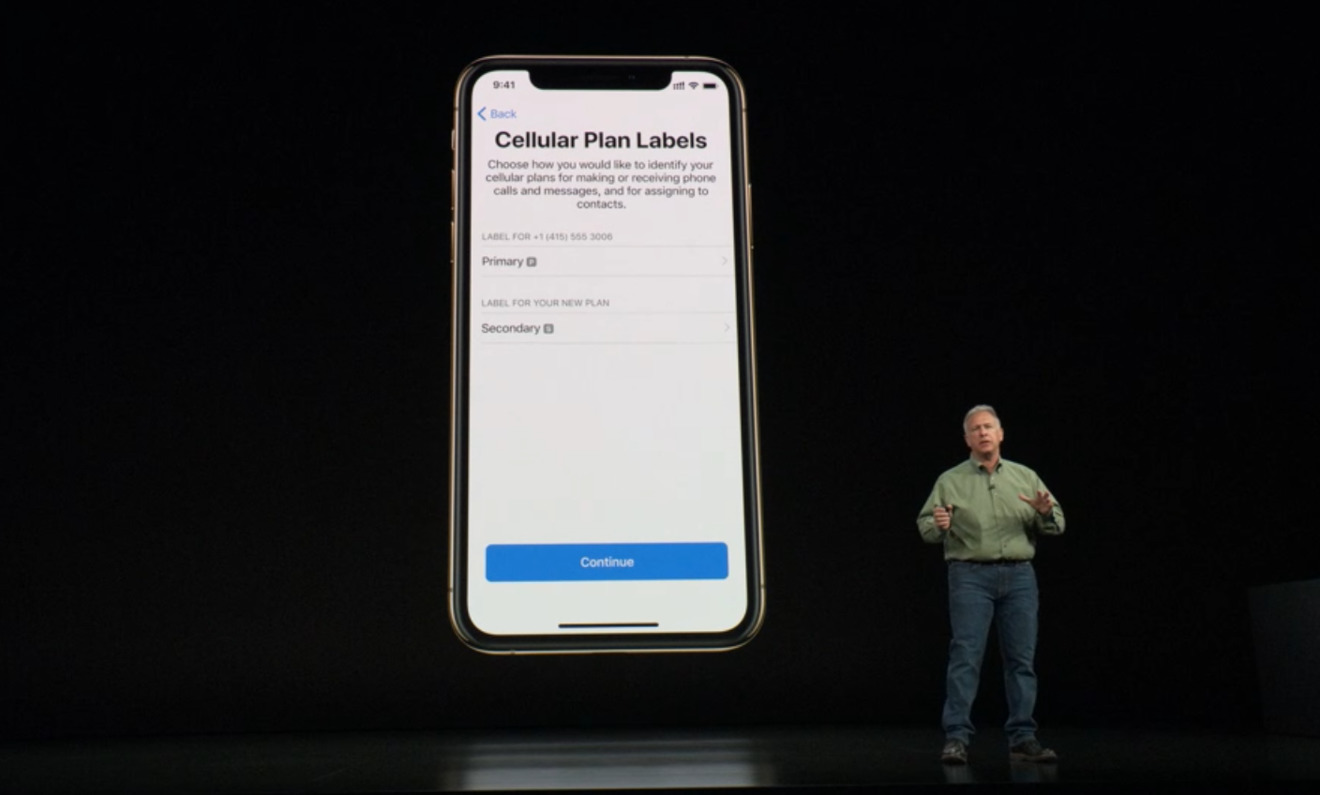 Apple is working with a number of carriers to enable the eSIM, including AT&T, Verizon, T-Mobile, Vodafone, Bell, and others. To set up the eSIM, the carriers will offer a scannable QR code that can be read by the iPhone's camera, which then configures the eSIM with the required settings.
For China and other countries where eSIM technology will not be widely available, Apple is also producing a regional version of the iPhone XS models that can take two physical SIM cards, which fit on both sides of the SIM tray.