New 'Shot on iPhone XS' video highlights 4K, slo-mo, time-lapse capabilities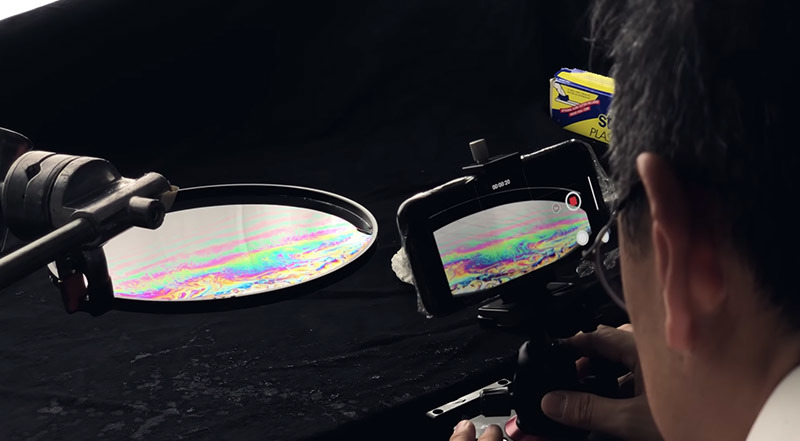 Apple on Wednesday shared its first "Shot on iPhone" video featuring images pulled from the just announced iPhone XS handset, showing off exactly what the device can do in the hands of seasoned professionals.
The short clip, titled "Shot on iPhone XS — Experiments in 4K, Slo-mo, and Time-lapse" and posted to Apple's YouTube channel as an unlisted video, is a departure from the company's usual iPhone promos. Instead of merely reproducing content captured with the new iPhone, today's video takes viewers through the filming process.
Apple focuses on two iPhone photographers, Donghoon J. and Sean S., who "experiment" with various artistic techniques, materials and photographic processes to create beautiful, often ethereal, imagery.
"A first look at stunning video shot on the new iPhone XS - the highest quality video of any smartphone. Water, fire, metal and light were used to create these mesmerizing scenes using 4K, Slo-mo, and Time-lapse," Apple says.
A first clip shows the pair taking top-down slo-mo shots of water droplets bouncing on what appears to be a hydrophobic material that has been pulled over an active speaker. The water, illuminated with a ring light, dances on the black substrate, with a large central blob constantly breaking apart and reforming in time with the vibrations.
The second experiment involves a combination of soap, water and corn syrup which, when combined, resemble the colorful and undulating gas clouds of a far-off planet. The results, or at least results from a photography session using similar methods, appear to be the stunning dynamic wallpapers Apple is using to highlight iPhone XS and XR on its website.
A third experiment shows a time lapse of silver nitrate "growing" on wound copper wires, while a fourth set of tests involve fire and steel wool, revealing iPhone XS' ability to capture images in low light.
Finally, an experiment shot in 4K puts returns to the outer space theme. By moving iPhone over multiple panes of glass, each holding different materials, the artists are able to create the illusion of depth. An abstract ink painting serves as the background, while successive intermediate panes contain smaller ink blots and clay ball planets.
Apple unveiled iPhone XS at a special event on Wednesday, revealing updated handsets with dual camera systems. New for 2018 are enhanced 12-megapixel sensors, new TrueTone flash, Smart HDR powered by the A12 Bionic chip and new perceived depth controls, among other photo-centric features.