Early iPhone XS, iPhone XS Max, Apple Watch orders are on the way to customers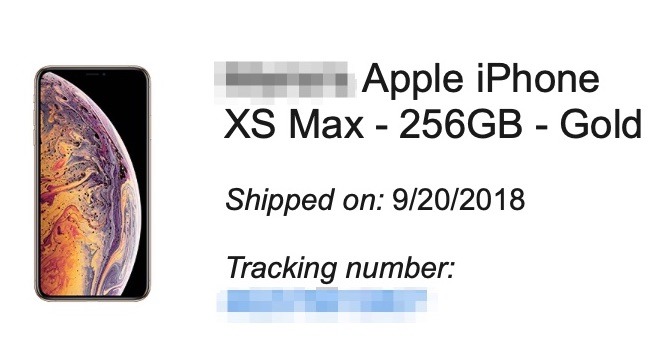 AppleInsider may earn an affiliate commission on purchases made through links on our site.
Apple customers are one step closer to being able to play with the new iPhone XS and iPhone XS Max, as well as the new Apple Watch Series 4 with deliveries for Apple's new hardware starting to ship from carriers and stores ahead of Friday's official release.
There are reports of customers receiving notifications from their carriers and from the online Apple Store, advising their iPhone orders have shipped. Screenshots of the notifications posted to Twitter show the shipments as due to arrive on September 21 in practically all observable cases, with no difference in arrival date between carriers and stores.
AppleInsider received its own confirmation that iPhones and the Apple Watch Series 4 have commenced shipping, with deliveries anticipated for tomorrow.
Couriers and delivery firms are known to make sure they have enough employee coverage for iPhone launch periods, in order to ensure prompt deliveries of the products on the day of launch. Indeed, one leak in the days leading up to Apple's "Gather Round" event showed a courier in Italy warning employees of higher than usual deliveries on September 21, and continuing at elevated levels for the rest of the week.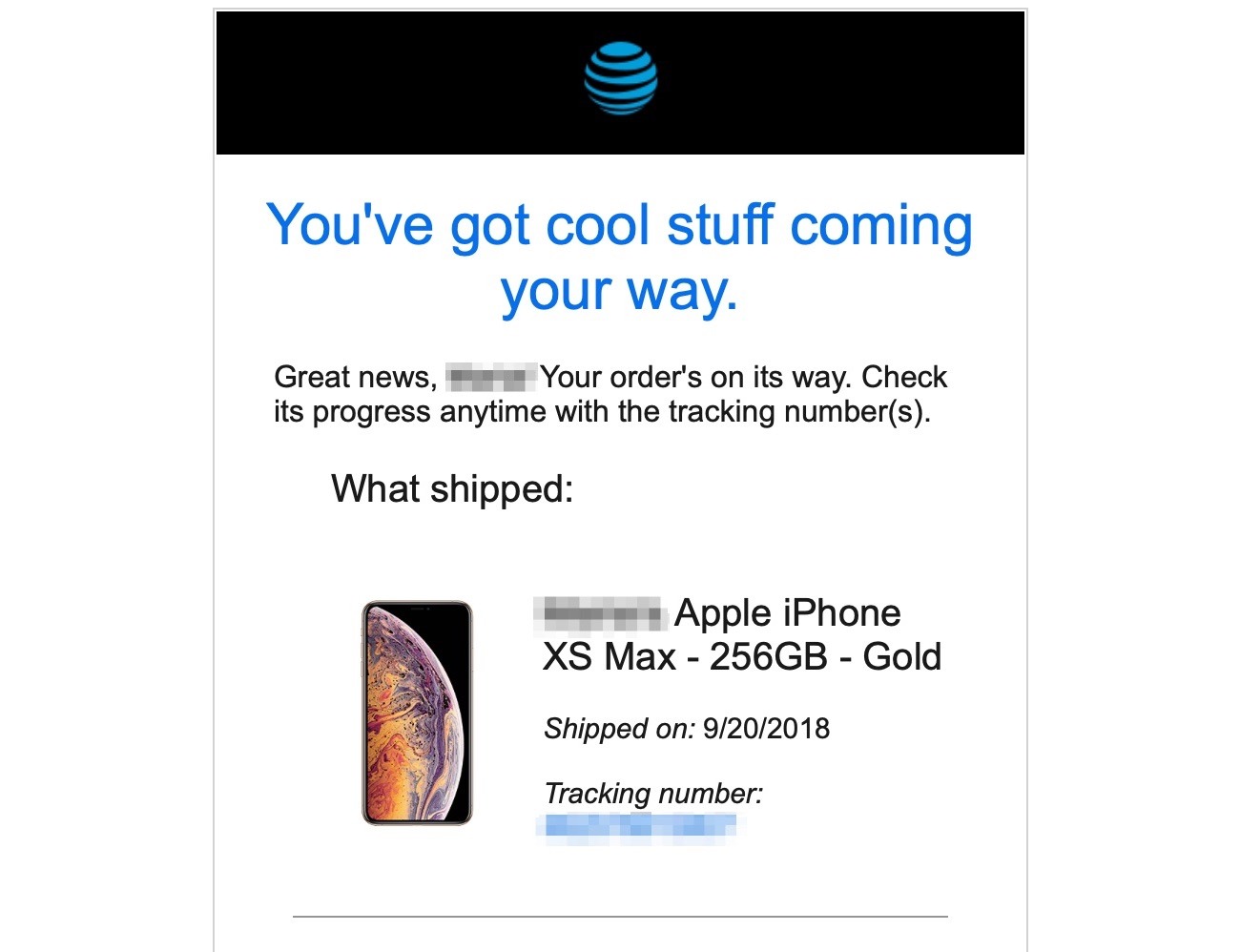 Initial analysis of the pre-order process suggested the supply of the iPhone XS and XS Max are not as constrained as during the iPhone X launch. Even so, it was calculated by Gene Munster of Loup Ventures that those ordering before 3:20am ET when pre-orders commenced would certainly expect delivery at launch, but by 3:40am, orders for the iPhone XS Max had lead times of between 2 and 4 weeks.
Analysis also anticipate the iPhone XS, XS Max, and upcoming XR will beat 85 million units shipped by 2019.