How to recover deleted files from iCloud on your Mac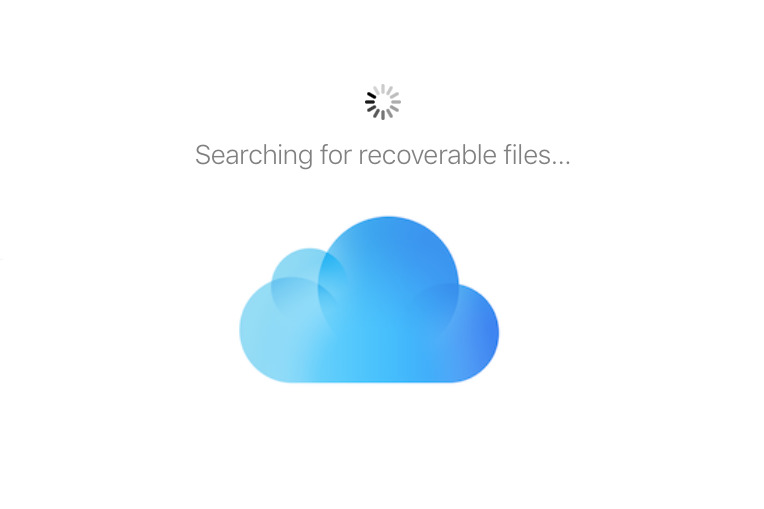 If you've deleted a critical file from iCloud, if you know where to look, you can save your bacon. Only, Apple makes it hard to find on Macs — and impossible on iOS. AppleInsider lost some files for you.
You can't expect Apple to do everything — but, still, there are missing features that make you slap your forehead. Recovering deleted files from iCloud is one of them, even though what it does well, it does really well.
Just explain this to us. We are supposed to use iCloud for everything and many of us have paid to get more than the miserly 5GB space we're provided for free. It's supposed to just work and that we never need to think about it.
Yet if you've deleted a file by mistake then there is nothing on your Mac to tell you that you may be able to get it back. Worse, there is actually no way to do it on iOS at all.
Enter iCloud.com
There you are with your expensive Apple device and you could as well go to a friend's PC. For to recover or restore any deleted files from your iCloud space, you have to use a browser and log on to iCloud.com.
We've wondered who ever goes to this site and we're still not sure. It is a brilliant piece of work that includes fully-functioning versions of Pages, Numbers and more which you can use right there on the site. So we have, for instance, used Keynote on it when we only had access to a PC and an internet connection.
Yet that was one time in years. And this is the second.
Click on the Settings icon and then scroll down to the bottom of the page that appears.
Hidden features
At the bottom left, there are options including the one we want: Recover Files. Click on that.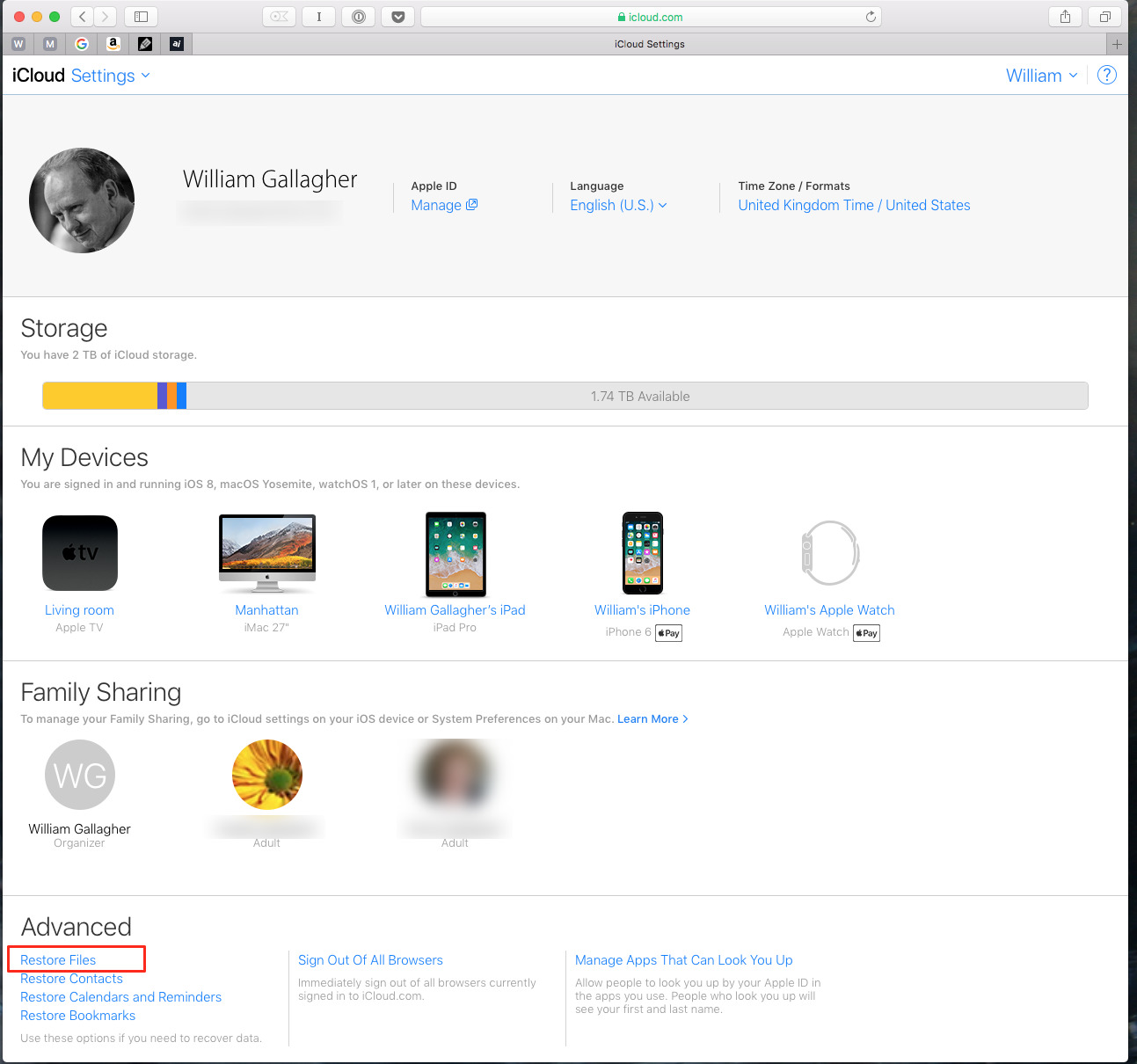 The restore feature on iCloud isn't fast but after a while it will display a list of all the deleted files that you can recover. It's a little bit of a pain, though: it lists your file names in a large font and so spaced out that you can only see a very few files at once.
Also, it defaults to showing you the files in the order they were deleted, so that the oldest one is at the top. This is good, this is more than good: the oldest files are the ones that are going to be permanently deleted the soonest.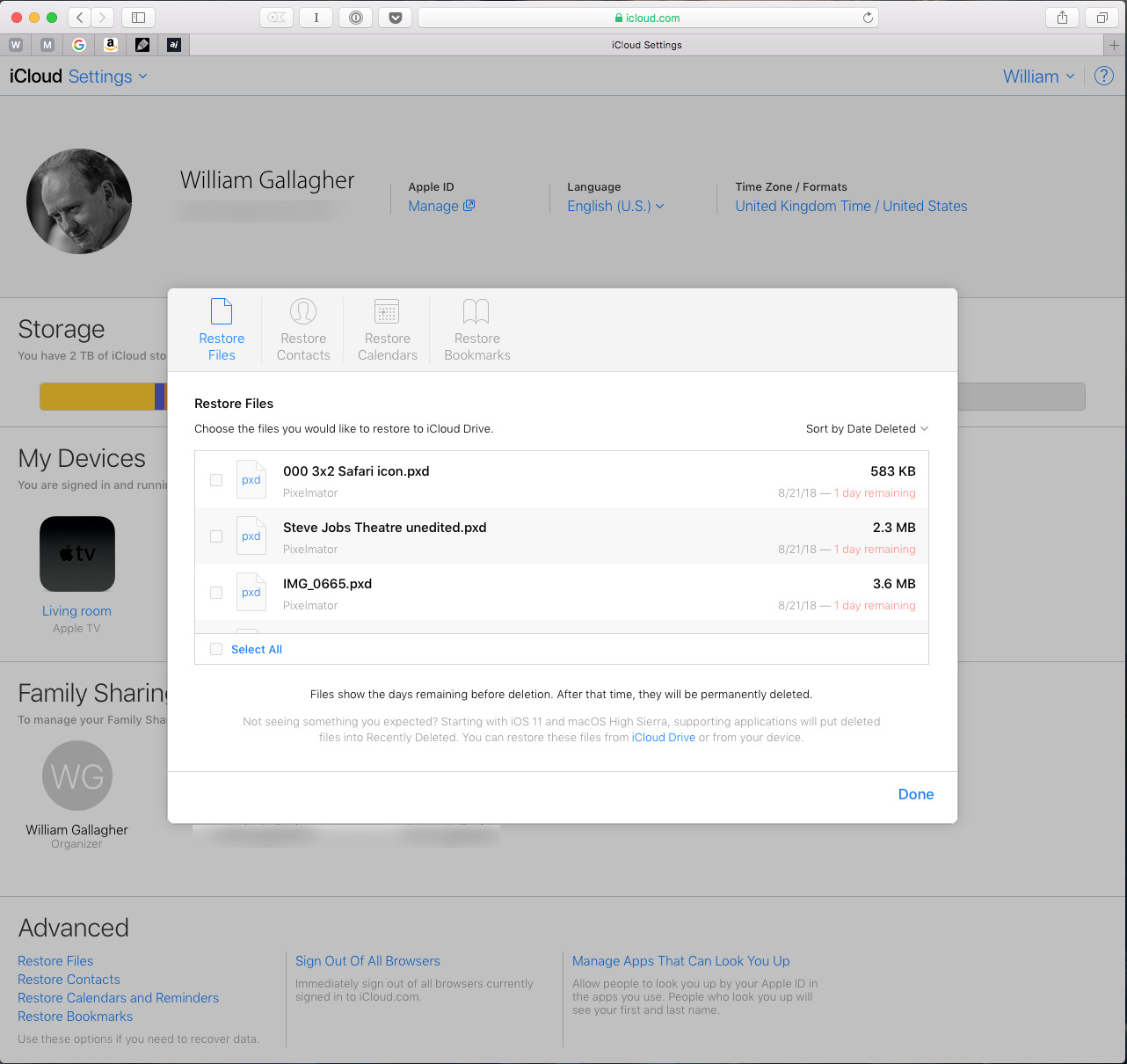 Alongside each file name there is a red count of the days left before that permanent deletion.
Since you're probably doing this recover a specific document instead of just looking out of curiosity, it's handier to change this view to showing you items sorted by name instead.
There is a third option: sort by size. Only, this sorts from the smallest to the largest and there's no way to change that.
Bring em back alive
Click on the tick box next to any or all the documents you want to recover and then choose Restore.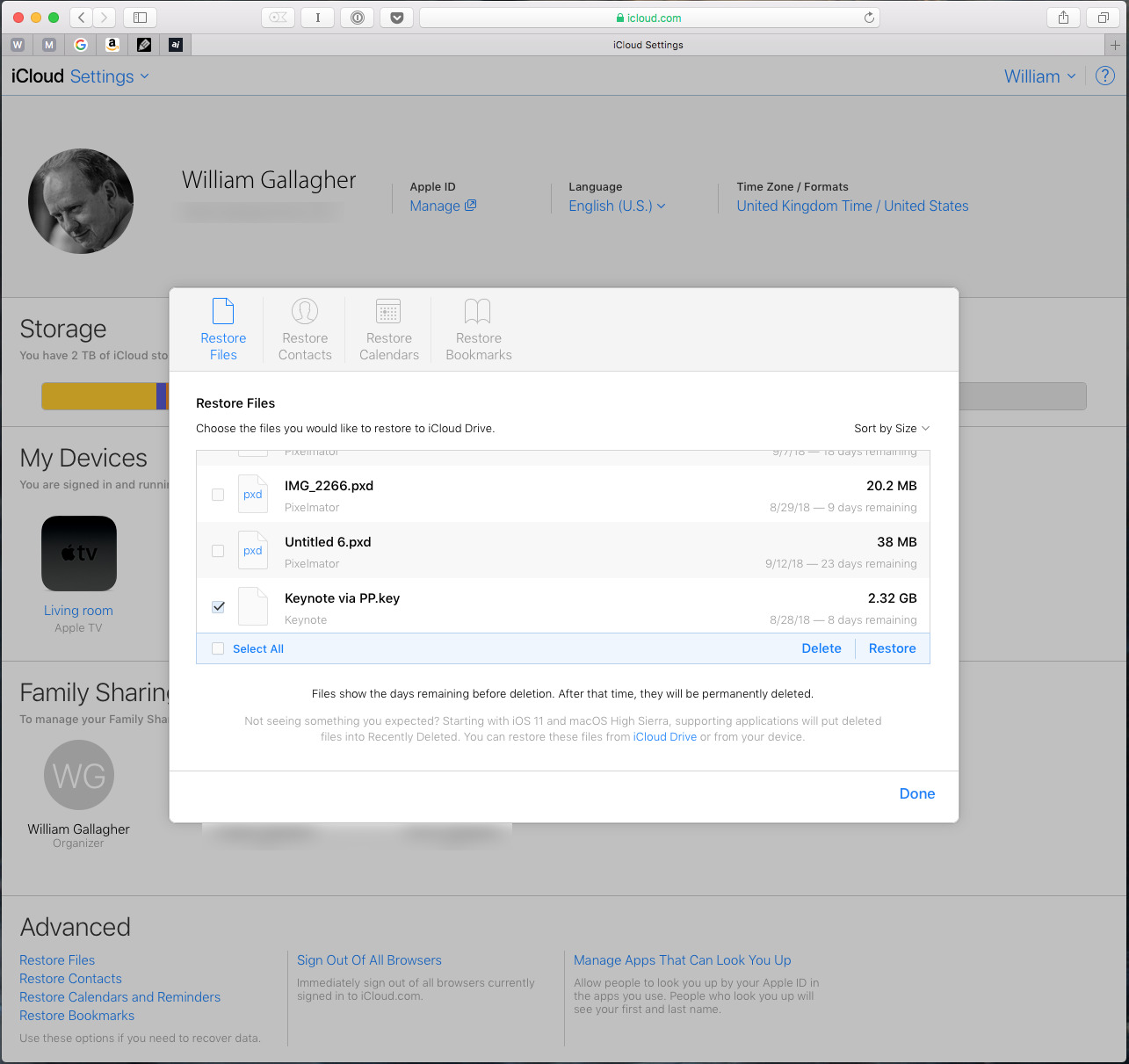 It doesn't look as if iCloud is doing anything at all but it does recover the files — and it puts them back where they were before they were deleted.
Where is iOS
If you've never tried before, have a look what happens when you go to iCloud.com on your iPhone or iPad. You get a special page listing some options, you don't and you cannot get the regular iCloud.com view on iOS.
Consequently you can't recover documents from iCloud on your iOS device — or not most of them, anyway.
This whole process is like the way iOS handles photos and videos. When you delete one of those, it goes into a Recently Deleted folder. It's out of sight but available — for about 30 days.
That's what iCloud.com offers you for all your deleted files, whatever they are, and it is a boon. And also a complete mystery why you have to go to iCloud.com and what exactly Apple thinks you should do on iOS.