Early iMac 5K display assembly reportedly in short supply, free delayed repairs offered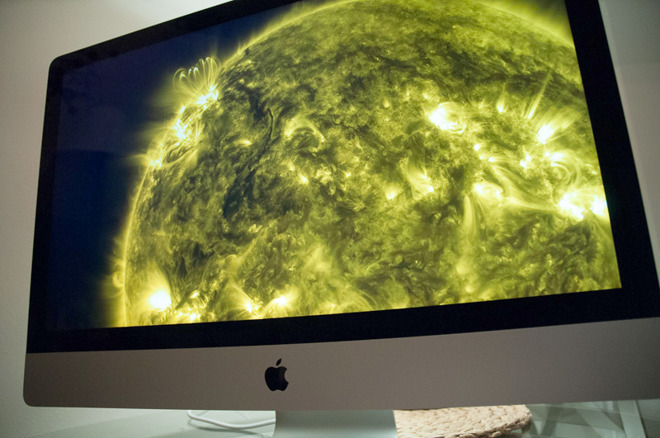 AppleInsider may earn an affiliate commission on purchases made through links on our site.
Looking to keep owners happy, Apple is offering compensation to some owners of the late 2014 and mid-2015 iMac 5K coming in for screen repairs and finding parts in short supply, AppleInsider can confirm.
The company's display supply will be limited until mid- to late December. Apple is telling at least some service providers that if someone comes in for a repair due to non-accidental damage, they should offer a free repair once displays are back in stock. If a customer is unwilling to wait, Apple is offering $600 off an equivalent 27-inch 2017 iMac. Accepting the discount for a replacement does mean leaving the old computer with the company.
The arrangement is also limited to people needing out-of-warranty repairs, since people who do fall under warranty are being serviced as usual. People bringing in iMacs with broken screens caused by reckless or deliberate treatment, and/or exposure to liquid, are ineligible for the new program.
The memo was originally obtained by MacRumors. AppleInsider subsequently confirmed that it exists, but only a small handful of repair venues contacted have the memo for reasons as yet unknown.
Apple has yet to update the iMac this year with just two months to go. If it does release a 2018 refresh, it will presumably happen in October, carrying over improvements from the iMac Pro such as its T2 chip responsible for system management and other behind-the-scenes tasks.