Everything you need to know about Apple's T2 chip in the 2018 Mac mini and MacBook Air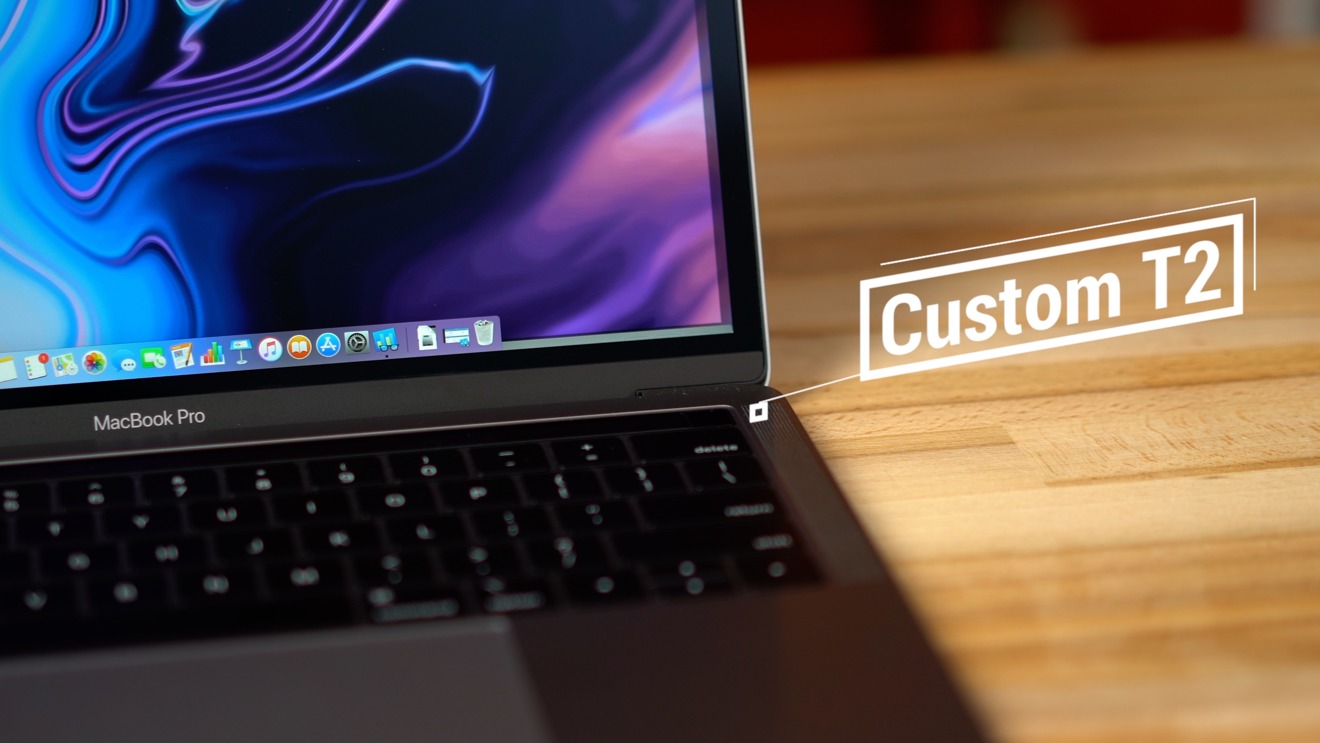 Apple's custom T2 chip recently made its way from the iMac Pro to the 2018 MacBook Pro, where it is responsible for a lot more than people think. AppleInsider explains everything you need to know about it.
Editor's note: This piece first ran shortly after the MacBook Pro added the T2 chip. However, given its inclusion in the new MacBook Air and Mac mini, a refresher is in order. The article also includes new information from Apple regarding the T2's capabilities.
First off, the T2 is an upgrade from the T1 that launched inside the 2016 MacBook Pro. The T1 chip's main purpose was running the System Management Controller (SMC), and the Touch ID sensor within the Touch Bar. A Secure Enclave co-processor handles encryption of fingerprints, and plays a gatekeeper to microphone and FaceTime HD camera access.
The newer T2 takes care of the exact same tasks as the T1, but adds an image signal processor, audio controller, and a mass storage controller that includes a dedicated AES engine for encryption.
Apple says the image signal processor works with the FaceTime HD camera to enable enhanced tone mapping, improved exposure control, and face-based auto-exposure, as well as automatic white balancing. As you can see in our video, white balancing is indeed much better, exposure is improved, and the detail in hair and eyes no longer gets crushed by dark shadows.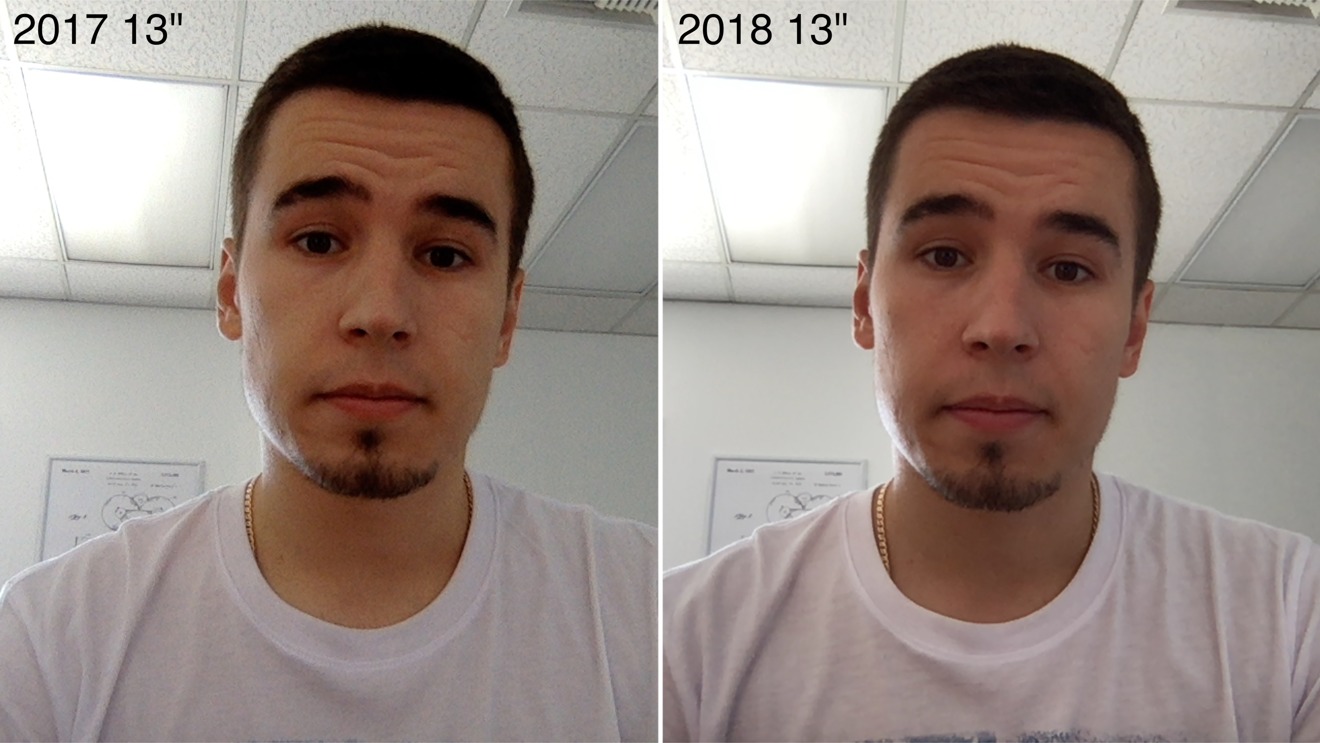 We've also noticed a pretty big difference in microphone quality, thanks to the T2's audio controller, which processes signals that ultimately end up at the MacBook's stereo speakers. That probably contributes to the better sound output found in this year's MacBook Pro models. On top of that, the T2 chip adds "Hey Siri" support.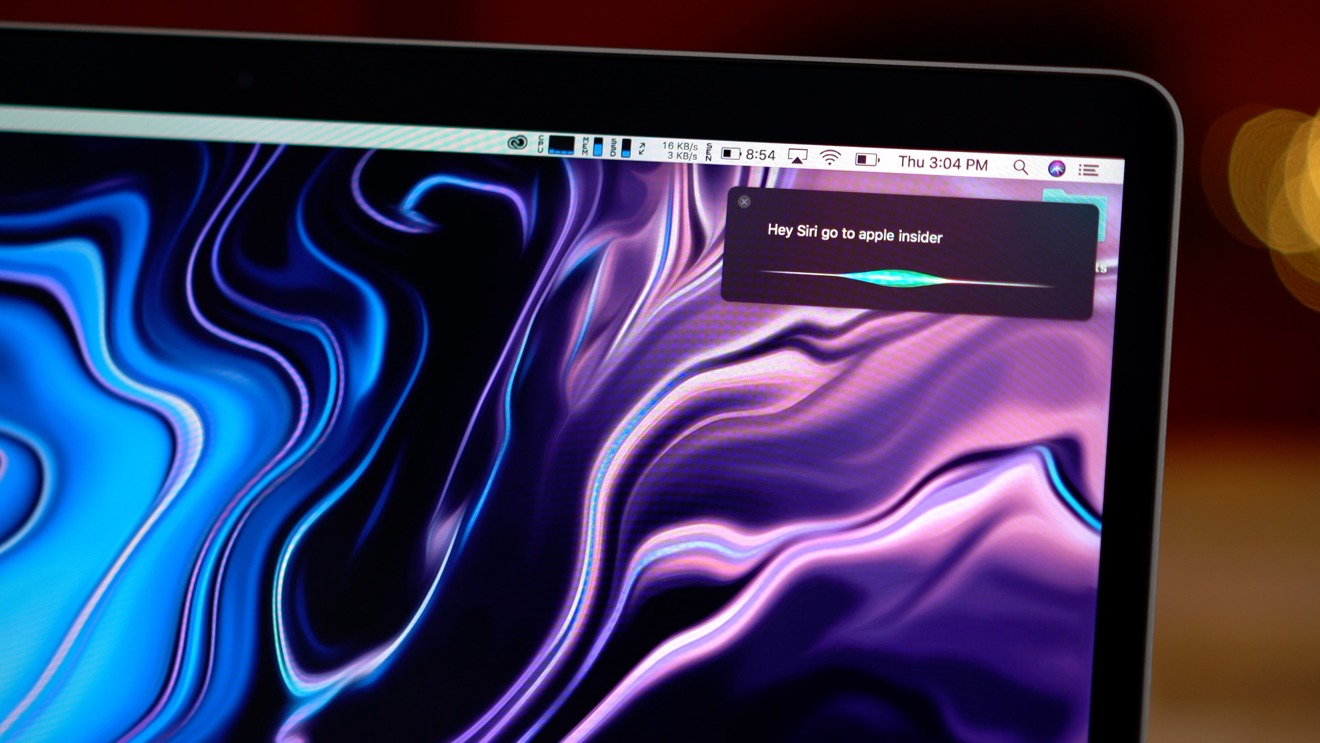 Thanks to the new SSD controller, the T2 automatically encrypts your drive regardless of whether you have FileVault on or not. Apple recommends that you do enable it, however, for added security. Without FileVault, your encrypted SSDs will automatically mount and decrypt without a password when connected to your Mac.
The T2's encryption uses dedicated Apple-designed silicon instead of a third-party processor. There are two benefits to this, the first being the fact that your data never reaches the Intel processor, so it's more secure. The second is that by using dedicated hardware, there's no effect on SSD performance.
After enabling FileVault on the 2017 MacBook Pro, which lacks the T2, we were told we would have to wait a full day for encryption to finish — and that if we suddenly decided against it, we wouldn't be able disable it until the process was complete. Even once it finished, storage read speeds dipped significantly.
On the 2018 MacBook Pro enabling FileVault is instantaneous, with no change in subsequent speeds at all.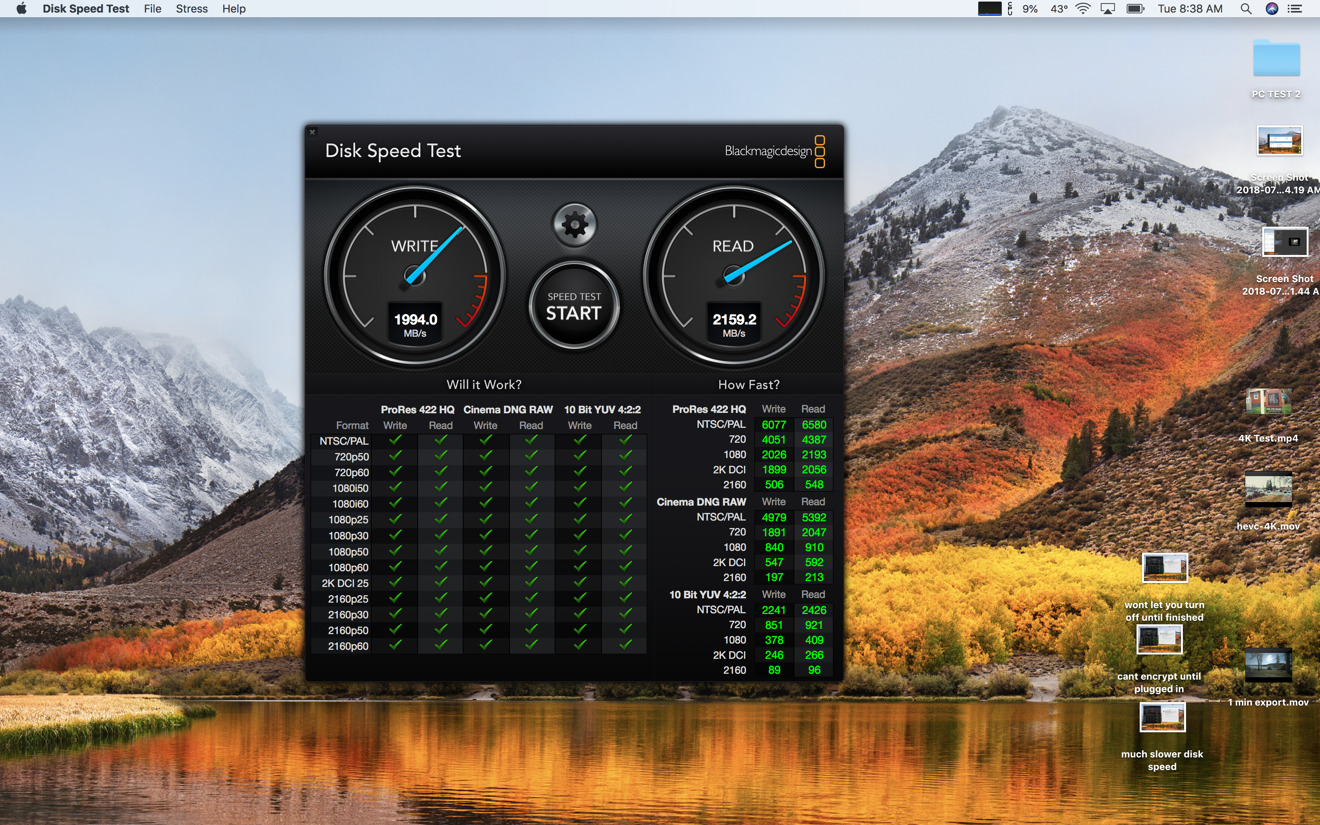 The biggest security enhancement may actually be Secure Boot. This makes sure that only a legitimate, trusted operating system loads at startup. By default it's in Full Security mode, allowing only your current OS or signed OS software trusted by Apple to run. It also disallows booting from external media, such as USB or Thunderbolt drives.
This offers huge protection from hackers who could potentially boot into a different operating system in order to steal your data. Although not recommended, you can change these settings within macOS Recovery mode.
Since Apple's custom T-series chips are integrating an increasing number of system controllers, it may be making it easier than ever for Apple to switch over to their own line of processors and ditch Intel for good. And seeing as Intel has once again delayed delivery of their 10-nanometer processors, an architecture Apple has been on for over a year with its A-series processors on iPhones, a switch doesn't seem like a bad idea.
In the long run, Apple's chips could mean the end of the "Hackintosh," which is basically a Windows PC packed with macOS-compatible hardware that is able to run macOS after some user hacks. The System Management Controller in the T2 is able to identify when it's running on non-Apple hardware, and if Apple requires a T2 validation in macOS after it spreads across the entire line, it could release an OS that simply won't run without the technology.
Apple's T2 Overview
To coincide with 2018's MacBook Air and Mac mini refreshes, Apple published a T2 Security Chip Overview (PDF link) detailing the Mac-specific hardware feature. While much of the white paper is a retread of information made available through Apple's own marketing materials, there are a few nuggets that offer insight into lesser known capabilities.
For example, the T2 chip physically disables the microphone when a laptop lid is closed, effectively defeating potential remote surveillance hacks.
"All Mac portables with the Apple T2 Security Chip feature a hardware disconnect that ensures that the microphone is disabled whenever the lid is closed. This disconnect is implemented in hardware alone, and therefore prevents any software, even with root or kernel privileges in macOS, and even the software on the T2 chip, from engaging the microphone when the lid is closed," Apple says.
Onboard cameras are left untouched, however, as Apple notes a closed lid also completely obscures that component's field of view.
Save up to $350 on every 2018 MacBook Pro
Adorama also will not collect sales tax on orders shipped outside NY and NJ, and each system ships for free within the contiguous U.S. With the exclusive discount, many shoppers outside those two states can save up to $635 compared to buying from Apple, a significant cost savings for the brand-new models.
Those looking to finance the purchase can also take advantage of no interest financing when paid in full within 12 months using the Adorama Credit Card. For help redeeming the coupon code, please see the step-by-step instructions found in this guide.