Apple joins other tech giants denouncing Australia encryption backdoor proposals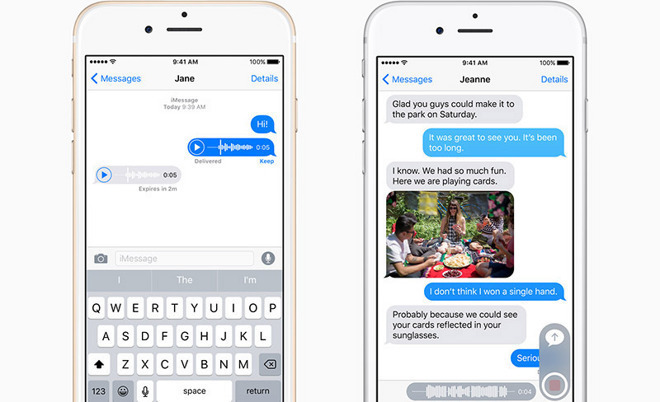 Apple is joining Alphabet, Amazon, and Facebook in opposing a proposed law in Australia that would force companies to provide law enforcement officials access to encrypted data for the purposes of fighting crime, or face steep penalties.
The four companies will be lobbying the government to denounce the proposals, the Alliance for a Safe and Secure Internet group confirmed to Reuters, with the tech giants working together in attempting to convince lawmakers to alter the bill ahead of a parliamentary vote, expected to take place within weeks.
Appearing in a list of legislation proposed for introduction in the spring parliamentary sittings in August, the bill attempts to make it easier for security agencies and the police to investigate crimes and potential national security risks by ordering other entities to provide assistance. Though not specified explicitly, the assistance could potentially demand the creation of some form of security backdoor, which would weaken the overall security of the company's services.
"Any kind of attempt by interception agencies, as they are called in the bill, to create tools to weaken encryption is a huge risk to our digital security, said Alliance spokeswoman Lizzie O'Shea.
The wording of the bill suggested agencies would be able to demand services offer ways to see the data, potentially by acquiring the data at the user's end before it is encrypted and sent over the Internet rather than creating an encryption backdoor. While this would eliminate the need for a backdoor for encryption itself, adding such a "feature" to an app would most likely erode the public's trust of that company.
"It isn't necessary to give law enforcement agencies access to a decryption key otherwise under the sole control of a user," advised Minister for Law Enforcement and Cyber Security Angus Taylor in June. "We simply don't need to weaken encryption in order to get what we need."
The penalties for the bill are hefty, with the proposal suggesting a fine of up to A$10 million ($7.2 million) for companies and institutions who do not comply with a court request for private data. Individuals facing the same request could be imprisoned if they similarly refuse.
It is believed the attempts by the Australian government to change its laws to require effective backdoor access to data held by tech companies is a test case that could see implementation elsewhere, if it is brought into law.
The "Five Eyes" nations, a group consisting of Australia, Canada, the U.S., the U.K., and New Zealand that share intelligence with each other, said it would continue to push for access to encrypted messages and voice communications through changes to laws, under the guise of protecting national security.
Apple's involvement in the lobbying group is a continuation of its efforts to fight demands to create backdoors or for any actions that weakens product security. In March, senior VP of software engineering Craig Federighi advised "Weakening security makes no sense when you consider that customers rely on our products to keep their personal information safe, run their businesses, or even manage vital infrastructure like power grids and transportation systems."
Tech companies have also campaigned against the introduction of backdoors in other legislative change attempts, including pressuring the U.K. Parliament to remove the encryption backdoors element from the 2016 Investigatory Powers Bill before passing it, though efforts to add such backdoors continue in the country.
Efforts are being made to try and protect the United States from implementing similar measures, with the "Secure Data Act" proposed in May to theoretically prevent courts and federal agencies from issuing orders to create backdoors or other security-weakening features.