Apple Watch, iPhone tapped for knee and hip replacement surgery outcome study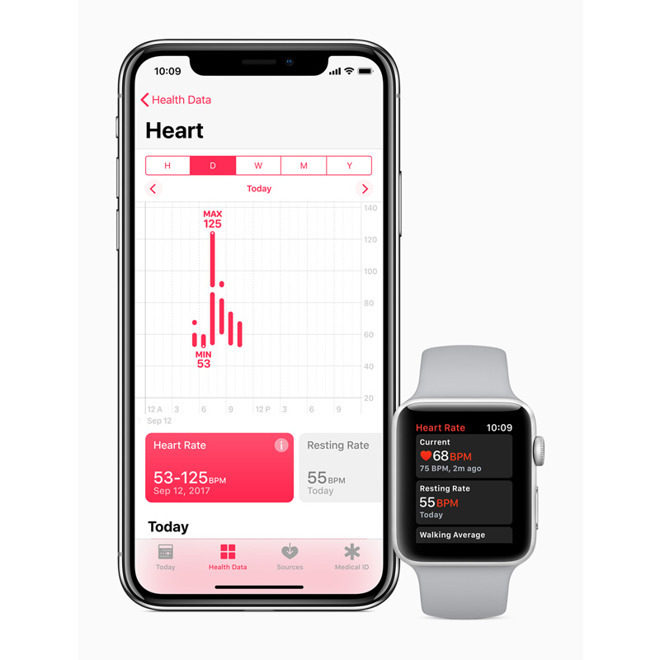 Apple has partnered with medical equipment manufacturer Zimmer Biomet in a wide-ranging initiative to use the iPhone and Apple Watch to gather data to improve hip and knee replacement surgical outcomes for patients.
The two companies will release a new mymobility app, to help patients prepare for, and recover from surgery. The app, when coupled with the Apple Watch, can correlate the user's physical condition, and activity, to provide contextual data to physicians and the study to assist in making better post-surgical care decisions.
"We believe one of the best ways to empower consumers is by giving them the ability to use their health and activity information to improve their own care," said Jeff Williams, Apple's Chief Operating Officer. "We are proud to enable knee and hip replacement patients to use their own data and share it with their doctors seamlessly, so that they can participate in their care and recovery in a way not previously possible through traditional in-person visits. This solution will connect consumers with their doctors continuously, before and after surgery."
Apple and Zimmer Biomet are trying to enroll 10,000 people in the study. Participants who don't already have an Apple Watch and are accepted in the program will be provided one for the duration of the product.
"We are incredibly excited to work with Apple to transform the knee and hip replacement experience for patients and surgeons," said Bryan Hanson, President and CEO at Zimmer Biomet. "At Zimmer Biomet, we are committed to improving care decisions through digital health and we are thrilled to launch one of the largest evidence-gathering clinical studies in orthopaedic history."
Facilities participating in the mymobility Clinical Study include educational institutions University of Utah Health, Rush University Medical Center, University of Pennsylvania Health System, amd Emory University Orthopaedics & Spine Hospital/Emory Healthcare.
Hospitals that are participating in the study are Hoag Orthopedic Institute in Southern California, Newton-Wellesley Hospital, Centura Health, and Porter Hospital - Colorado Joint Replacement. Group practices involved are ROC Orthopedics, affiliated with Legacy Meridian Park Medical Center; OrthoBethesda; OrthoArizona; Midwest Center for Joint Replacement; Hartzband Center for Hip & Knee Replacement; New Mexico Orthopaedic Associates; The DeClaire LaMacchia Orthopaedic Institute, affiliated with Michigan Institute for Advanced Surgery; Joint Implant Surgeons; Orthopedic and Fracture Clinic; and the Panorama Orthopedic and Spine Center.
Zimmer Biomet is a worldwide orthopedics creator and manufacturer including joints, and dental prostheses. Zimmer is based in the US, and has operations in more than 25 countries around the world. Zimmer Biomet's 2017 sales were approximately $7.8 billion.
The news comes just hours after it was announced that the Apple Watch would be central to a binge eating study. The most notable study that used the Apple Watch was one of the first — the Apple Heart Study — which started winding down in September.