iPhone XR will propel not just holiday iPhone sales, but drive early 2019 to new heights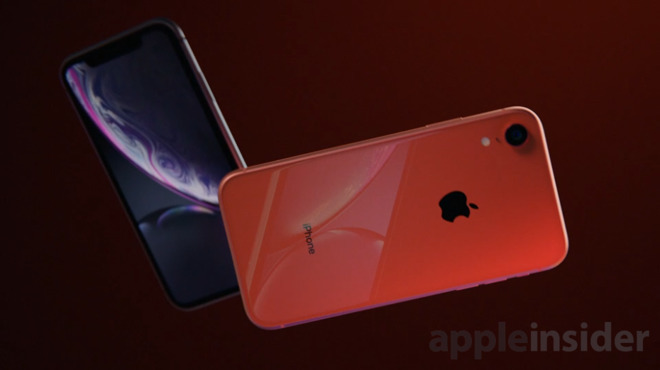 A new research note penned by Ming-Chi Kuo predicts that demand for Apple's iPhone XR will be better than expected, with Apple cranking out about 38 million of them in time for holiday sales.
In a note seen by AppleInsider TF Securities' Kuo believes that the iPhone XR will outsell the iPhone 8, in part because of the large edge-to-edge display, longer battery life, dual-SIM support, and a new form-factor. All of the manufacturing issues that were said to be early problems are reportedly solved, with panel assembly with significantly improved yields of Liquid Retina screen already headed to manufacturers.
Kuo believes that Apple will sell up to 83 million iPhones in total in the company's first fiscal quarter, which ends on December 31. This is an improvement from Kuo's previous prediction of up to 80 million, which was on the table prior to Monday's note.
Additionally, the model is expected to defeat a "low seasonality" after the holiday quarter. Instead of a near-50 percent drop that the iPhone 8 saw after the holiday, the iPhone XR is expected to only drop 30 percent, a favorable comparison to the overall industry's about 40 percent drop.
As a result of this, Kuo expects that Apple's second fiscal quarter of 2018 will hit about 60 million iPhone units sold. The iPhone XR is expected to have about 50 percent of that total, with the iPhone XS tapping 35 percent. Legacy models, including the iPhone 7 and iPhone 8 will tap the remainder.
A cheaper alternative to the iPhone XS and XS Max, the iPhone XR has a 6.1-inch LCD Liquid Retina display instead of an OLED panel used by its stablemates, has a single 12-megapixel wide-angle camera on the rear, and a wide array of bright color options. Preorders begin on October 19, with the first units arriving on October 26.