Sony upgrades PlayStation Vue with support for Apple's TV app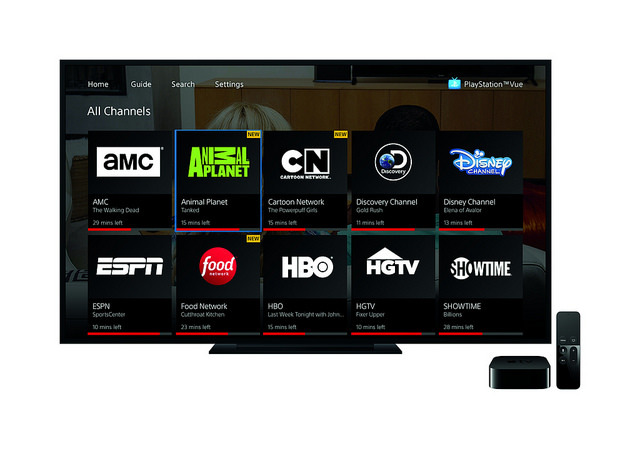 Subscribers of Sony's PlayStation Vue TV service can now see their on-demand content in Apple's TV app for iPhone, iPad, and the Apple TV, potentially making it easier to keep up with shows and movies.
The option to add Vue videos to the TV app's "Up Next" section should appear when browsing titles in Apple's interface, so long as people subscribe and have the service's official app installed and logged in. Apple's software keeps tabs on progress, and places Vue content alongside that of other streaming services like iTunes, Hulu, and Amazon Prime Video.
It should even be possible to catch up with with live sports. Opening any Vue video in the TV app will switch to Sony's native client.
Relatively few live streaming services have added support for the TV app. That includes even DirecTV Now, despite parent company AT&T's close ties to Apple, and a long-running promotion — now over — of a free Apple TV 4K for people willing to prepay for three months.
PlayStation Vue has four packages, costing between $44.99 and $79.99 per month. Each has an increasing number of channels, with the top tier — Ultra — bundling HBO and Showtime, which are normally expensive add-ons.