iPhone XS, iPhone XS Max spreading to other countries in conjunction with iPhone XR sales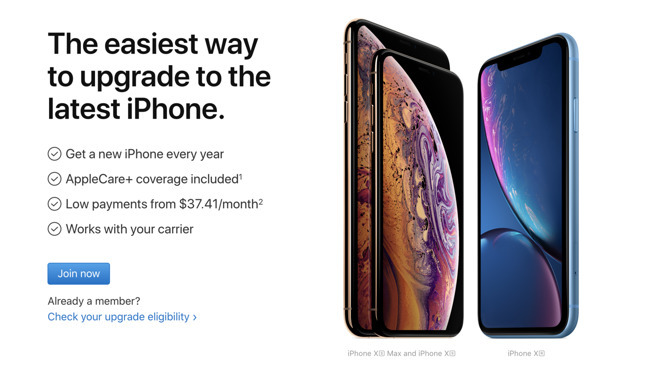 Apple has announced that it will start selling the iPhone XS, iPhone XS Max, and iPhone XR in countries beyond the launch territories, with new sales starting on Oct. 26 and Nov. 2.
Customers will be able to pre-order the iPhone XS and iPhone XS Max beginning Friday, October 19 with availability beginning Friday, October 26 at 8 a.m. local time in additional countries including Chile, Colombia, Malaysia and Thailand.
Pre-orders of the iPhone XR begin on Friday, October 19. Those orders should arrive on Friday, October 26, in more than 50 countries and territories including Albania, Andorra, Australia, Austria, Bahrain, Belgium, Bosnia, Bulgaria, Canada, China, Croatia, Cyprus, Czech Republic, Denmark, Estonia, Finland, France, Germany, Greece, Greenland, Guernsey, Herzegovina, Hong Kong, Hungary, Iceland, India, Ireland, Isle of Man, Italy, Japan, Jersey, Kosovo, Kuwait, Latvia, Liechtenstein, Lithuania, Luxembourg, Macedonia, Malta, Malaysia, Mexico, Monaco, Montenegro, Netherlands, New Zealand, Norway, Oman, Poland, Portugal, Puerto Rico, Qatar, Romania, Russia, Saudi Arabia, Singapore, Serbia, Slovakia, Slovenia, South Africa, Spain, Sweden, Switzerland, Taiwan, Thailand, the UAE, UK, US and US Virgin Islands.
Apple's iPhone XS and iPhone XS Max will be available in South Korea and more than 10 additional countries and territories beginning Friday, November 2. On the same day, the iPhone XR will be available to customers in Armenia, Bhutan, Brunei, Cambodia, Georgia, Kazakhstan, South Korea, Macau, Maldives, Myanmar, Ukraine, and Vietnam.