Apple's redesigned jobs site includes new recruitment video, sells hires on innovation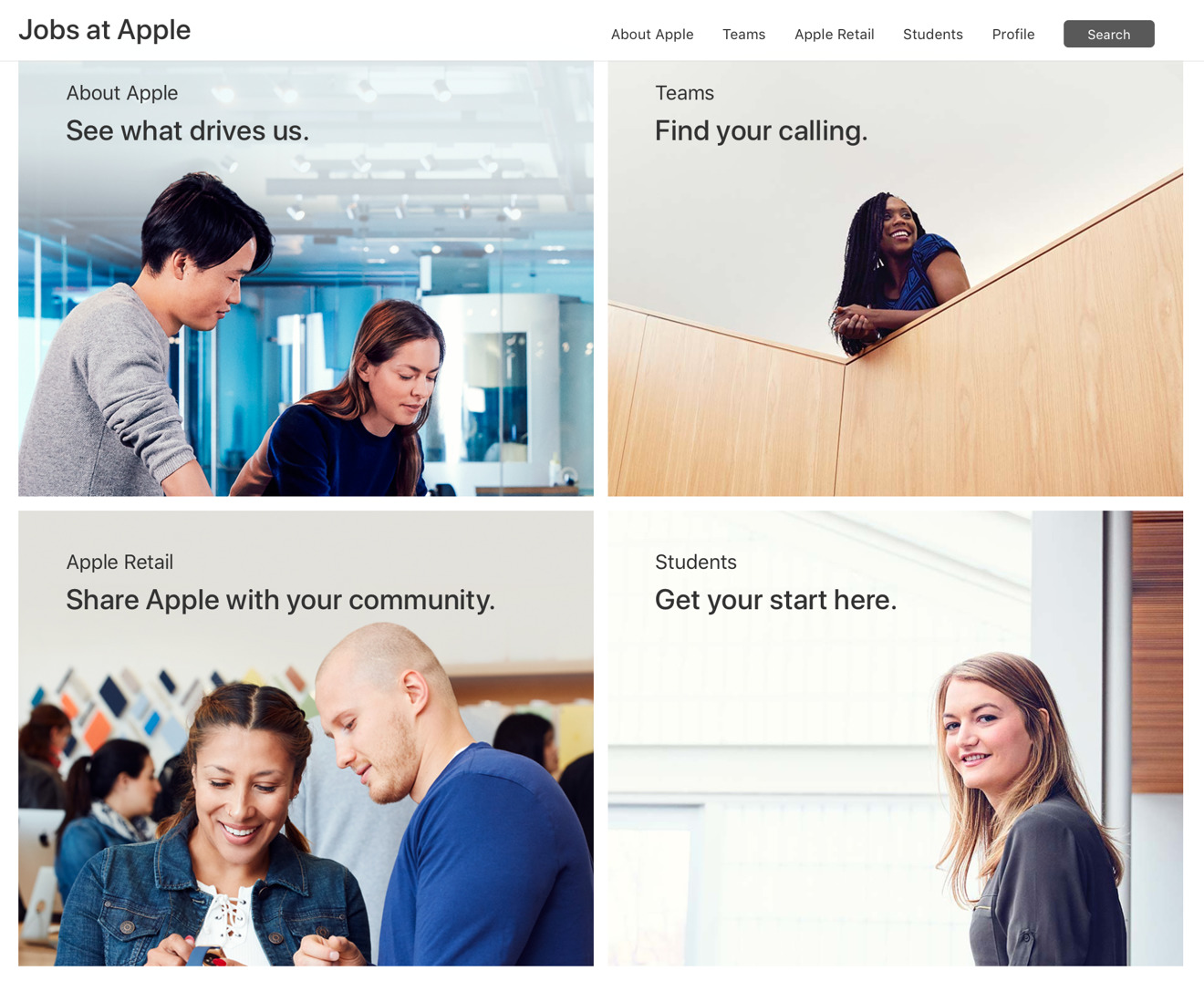 Apple has launched a redesigned jobs website, most prominently including a new video aimed at selling people on the iPhone maker's corporate culture.
The video emphasizes the lengths Apple is willing to go for design, the unique qualities of the company's workforce, and the potential impact people can have if they sign on. Shots tend to dwell on Apple Park and R&D facilities, but also include numerous retail scenes.
"Everyone here is an innovator, or an innovator-to-be," one part of the page reads. "That's how we create the kinds of products and experiences that few ever imagine. For example, engineers here developed frameworks that have transformed the speed and accuracy of medical research. Others figured out how people in wheelchairs can track their activity with Apple Watch to promote their fitness. Our retail teams revolutionized the industry by reinventing the entire customer experience. And each day at lunch, the environmentally friendly pizza box patented by a chef in our cafe reminds us that innovation comes from everyone in every role at Apple."
The Jobs at Apple portal now elaborates further on broad classifications of the company. For example, the retail-centric page focuses on a Specialist in Los Angeles, while the Teams sub-section has a wider scope, with discussions of hardware engineering, sales and business development, marketing, and more.
Technology firms like Apple live and die on their ability to offer new features and services, and are often engaged in intense competition for new engineers and designers in hubs like California's Bay Area. For several years now for instance the company has been locked in a poaching war with Tesla, only partly for work on its self-driving car platform.