Trump refuses to give up iPhones, Chinese and Russian spies eavesdrop on calls [u]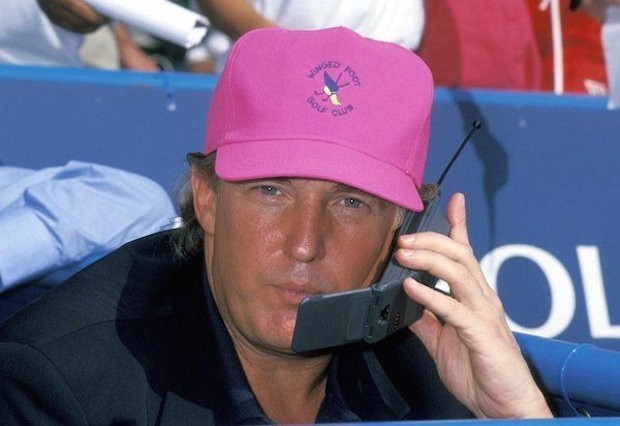 AppleInsider is supported by its audience and may earn commission as an Amazon Associate and affiliate partner on qualifying purchases. These affiliate partnerships do not influence our editorial content.
President Donald Trump's unwillingness to ditch Apple's iPhone in favor of more secure hardware has granted Chinese and Russian spies an open door into his private phone conversations, according to a new report.
Citing current and former government officials, The New York Times on Wednesday said Trump still takes calls from his iPhone despite warnings from aides that the conversations are being monitored by foreign operatives.
Though iPhone and iOS are widely viewed as more secure than smartphones running Google's Android, the platform is not designed to thwart military-grade intrusion techniques. As noted in the report, remotely hacking one or more of Trump's iPhones for purposes of surveilling the president is a possibility for motivated nation states.
While Trump has been pressured to use a secure landline more often, he refuses to relinquish the iPhones he commonly uses to send out tweets to followers or, more critically, chat with friends, colleagues and news media. American spy agencies have determined both China and Russia are listening in on these conversations, with China specifically gleaning information to sway administration policy.
China is now looking for ways to use what it learns from Trump's calls to stifle an ongoing trade war with the U.S., officials say. To do so, China has compiled a list of people close to the president, like Blackstone Group CEO Stephen A. Schwarzman and now retired casino mogul Steve Wynn, in a bid to use the contacts to steer future decisions, the report said.
The Chinese are reportedly feeding information to Schwarzman, Wynn and other Trump friends through a network of Chinese businessmen and associates. The hope is that some of the pro-Beijing arguments reach Trump's ear.
The president is thought to cycle between three iPhones, two of which have been modified by the National Security Agency to disable certain features. A third model is said to be identical to typical iPhones currently available to consumers, complete with data and voice communications hardware and the ability to run third-party apps.
In May, a Politico report claimed Trump uses a pair of iPhones, one being a stripped-down unit restricted to data communications. The president supposedly uses this particular device for tweeting and accessing a handful of news apps.
According to today's Times report, Trump keeps an unrestricted iPhone because it is able to store his contacts. Trump also uses his iPhones "when he does not want a call going through the White House switchboard and logged for senior aides to see," the report said, citing aides.
Using the consumer-level devices in such a cavalier manner amounts to a massive security breach at the highest level. Indeed, standard operating procedure calls for Trump to swap out the phones every 30 days, but the president "rarely" does so because it is inconvenient.
Update: President Trump has refuted the claims made by the The New York Times in a Tweet. However, the Tweet was made from Twitter for iPhone, which is specifically prohibited on all devices issued to federal employees up to and including the president.
The New York Times has a new Fake Story that now the Russians and Chinese (glad they finally added China) are listening to all of my calls on cellphones. Except that I rarely use a cellphone, & when I do it's government authorized. I like Hard Lines. Just more made up Fake News!

— Donald J. Trump (@realDonaldTrump) October 25, 2018
Editor's note: Due to its political nature, comments for this article have been closed.