Apple to reportedly unveil iPad Pro, MacBook Air replacement, Mac mini at Oct. 30 event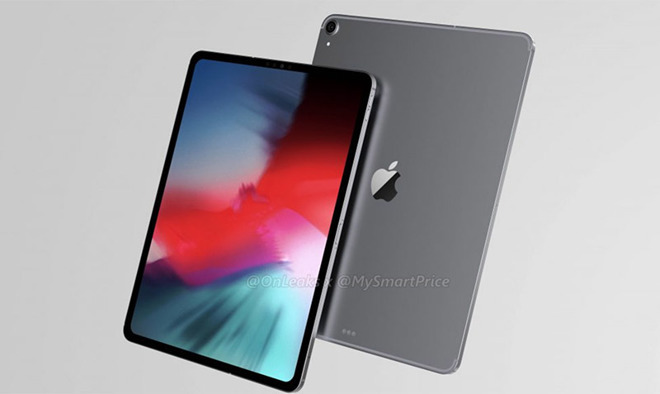 Apple's updated iPad Pros, set to premiere Oct. 30, will include custom Apple-designed graphics hardware — a first in any iPad, a report claimed on Friday.
As rumored, the company is also planning to replace the MacBook Air with a new 13-inch laptop featuring slimmer bezels, Bloomberg sources said. The computer is said to be distinct from a refresh of the 12-inch MacBook, which should get a speed boost.
The report otherwise reiterated many expectations about Apple's fall lineup. The iPad Pro, for instance, should see dramatically reduced bezels, with squared-off sides closer to the look of the iPhone SE. It will also allegedly gain a TrueDepth camera for Face ID and Animoji, and switch from Lightning to USB-C.
Its processor should be a variant of the A12 Bionic in the iPhone XS and XR, presumably an "A12X." Also rumored is an updated Apple Pencil, though the Bloomberg sources didn't specify what changes are being made.
Other Mac upgrades are thought to include an overhauled Mac mini for professionals, and refreshed iMacs and iMac Pros. Bloomberg noted that some Mac products might not be shown off on Tuesday.
Apple has been moving to design more and more of its chips in-house. The process began with A-series processors in 2010, but has expanded to include things like the T2 in iMac Pros and MacBook Pros, which handles tasks like the system management controller, Touch ID, and disk encryption.