Trump reportedly planning tariffs on remaining China imports, including Apple products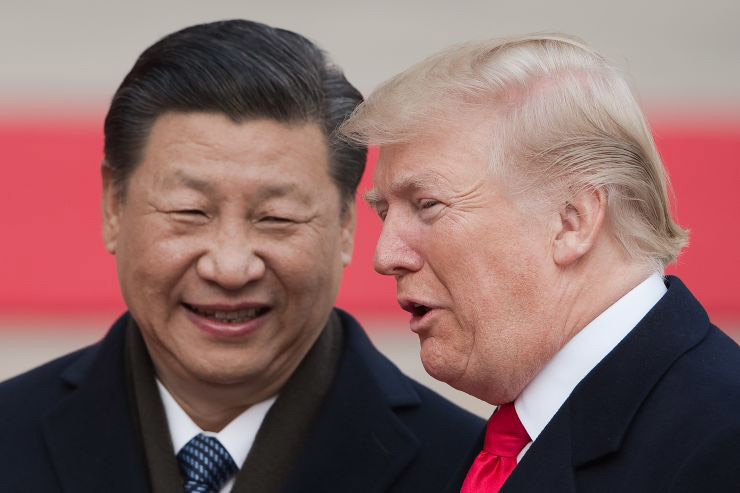 The Trump administration is reportedly readying a new round of China tariffs — all remaining goods not already on the import list — if an upcoming meeting with Chinese President Xi Jinping meeting fails to ease trade tensions.
Presidents Donald Trump and Jinping are coming together for a sit down next month during a Group of 20 summit set in Buenos Aires to talk over a myriad of topics. If those talks don't go in a positive direction, it could see the U.S. imposing tariffs on the remaining goods imported from China that have so far escaped taxation, reports Bloomberg. That includes Apple products which have largely gone unaffected in the first rounds of levies.
The unnamed sources who reported the developments are quick to note that nothing is set in stone and the situation could change at any time.
Trump already imposed tariffs on $250 billion worth of trade with China.
A day after the first $200 billion of tariffs was announced, China countered with $60 billion in tariffs of their own. Apple products were omitted from the original U.S. order, perhaps a consideration of the many letters of concern the administration received from Apple and other tech companies.
Reports in June claimed the Trump administration promised Apple CEO Tim Cook that iPhone would not be included in the Chinese trade scrum, and Apple Watch escaped a tariff round last month. Those guarantees of safety no longer appear tenable in the escalating trade war.
New tariffs, if proposed in December, would go into effect after a 60-day public opinion window. The $200 billion in import tariffs that were implemented in September are also set to increase from 10 percent to 25 percent on the first of January.
Stocks in the U.S. have had a tumultuous time as of late and the looming threat of additional tariffs will do little to settle them.