Apple Heart Study not used to gain FDA clearance for Apple Watch Series 4 ECG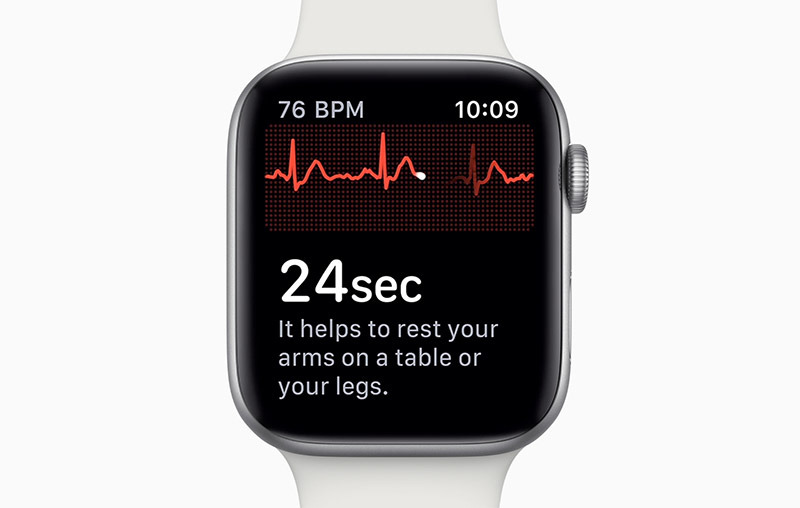 AppleInsider is supported by its audience and may earn commission as an Amazon Associate and affiliate partner on qualifying purchases. These affiliate partnerships do not influence our editorial content.
The Apple Heart Study, conducted in partnership with Stanford Medicine, collected heart rate data from more than 400,000 Apple Watch users in its attempt to determine whether wearable devices can effectively detect irregular heart rhythms. Contrary to previous reports, however, the results were not used to gain clearance from the U.S. Food and Drug Administration for Apple Watch Series 4's ECG feature.
Stanford revealed the scope of the Apple Heart Study in an announcement Thursday, saying the clinical trial was the largest screening study on atrial fibrillation ever conducted. A paper detailing the study and its design was published in the American Heart Journal today.
Apple closed enrollment in August, some eight months after it launched the program in 2017. Participants began receiving word that the study was complete in September, though Stanford says data collection will be completed early next year, in line with previous statements from Apple.
Following the closure to enrollment, Apple quietly submitted a de novo request for FDA clearance to two Apple Watch apps that would feature prominently in Apple Watch Series 4. The first app handles interpretation of and display of electrocardiogram readings from the wearable's new ECG system, while a second uses optical sensors to identify irregular heart rhythms.
The FDA issued regulatory Class II clearances — over-the-counter access — for both.
Previous reports claimed Apple leveraged the Heart Study in both de novo requests, but Stanford says the trial was used only in respect to atrial fibrillation notifications.
The clarification makes sense, as the Heart Study related to atrial fibrillation, not ECG systems or data collection. During the months-long trial, a specialized app collected pulse rate data from Apple Watch Series 1, 2 and 3 hardware. In some cases, the app was able to detect and notify users of irregular pulse rate episodes.
The study, according to Stanford, sought to determine how many patients who received irregular pulse notifications were found to have atrial fibrillation, and how many went on to get medical attention. Calculating the accuracy of the system against simultaneous ECG recordings was a tertiary goal of the trial.
Though it did not factor into regulatory approval of Apple's ECG solution as previously thought, the Heart Study can be considered an important first step toward providing consumers with easily accessible medical hardware.
"We now have access to high-quality sensors that can measure and detect changes in our bodies in entirely new and insightful ways without even needing to go to the doctor, but we need to rigorously evaluate them," said Mintu Turakhia, MD, associate professor of cardiovascular medicine at Stanford. "There's never really been a study like this done before."
Apple is expected to activate the ECG feature in Apple Watch Series 4 later this year.