Analyst fears over iPhone XR shipments, future sales figures prompt AAPL sell-off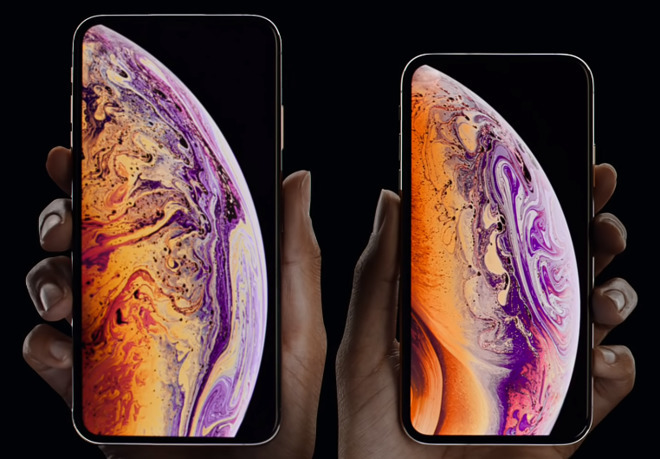 AppleInsider may earn an affiliate commission on purchases made through links on our site.
Apple's stock price has taken a beating during early Monday trading, after analysts from two investment firms downgraded the iPhone producer following the latest quarterly results release, with analysts pessimistic on shipment figures and the lack of data going forward.
On Thursday, Apple reported marginally higher shipments than the year previous for the iPhone, rising from 46.7 million to 46.9 million iPhones over the three-month period. The result was at the low end of its forecasted scale, below the company's prediction of 47.5 million shipments.
Despite the shipment slump, Apple importantly managed to increase the average selling price (ASP) of iPhones year-on-year from $617.99 to $793, which helped boost iPhone revenue from $28.8 billion in the quarter last year to $37.2 billion this quarter. This seemingly wasn't enough to please some investment firms and analysts, who focused more on the shipments than the reported revenue, and may have affected the opinions of other investors.
At the time of publishing, AAPL was valued at $199.50 per share. This puts Apple well below a market cap of $1 trillion, and the price itself at levels last seen in August.
Rosenblatt Securities Jun Zhang downgraded Apple's stock in a note on Friday from Buy to Neutral, reports CNBC, advising to its clients that it would be difficult for Apple to offset weaker volumes with higher selling prices for the second half of 2019.
"Calendar fourth-quarter guidance reflects our cautious view on weaker-than-expected sell-through and production reductions for the iPhone XS and iPhone XR, wrote Zhang. "We downgrade to neutral."
Zhang's pessimistic view was also shared by Bank of America Merrill Lynch on Friday, which also downgraded Apple from Buy to Neutral. The reasons for the downgrade include a slower growth in App Store revenue, the guidance for the December quarter implying weaker-than-expected iPhone unit sales, and weaker growth in emerging markets due to a stronger dollar.
There is also a complaint about Apple's decision to change its reporting, in that the company will no longer be including unit sales for product categories like the iPhone in its results. According to Merrill Lynch, investors "will likely interpret ending iPhone unit sales figures as negative."
Since the latest quarterly results release, there have been observations of high trading volumes for Apple, which could be due to the change in reporting.
Rosenblatt kept the price target for Apple steady at $200, while Merrill Lynch reduced its 12-month price target from $235 to $220.