iPhone XR demand reportedly forcing Apple to cut production expansion plans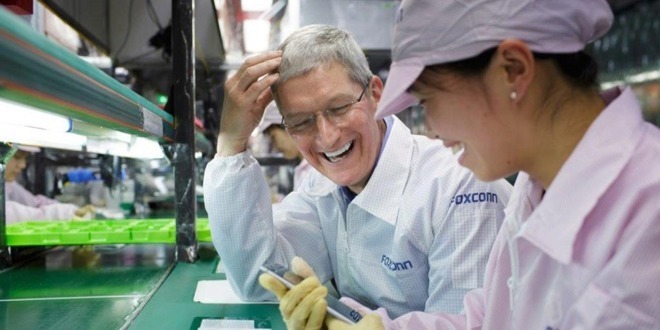 Apple, after seeing allegedly poor demand for the iPhone XR, has reportedly told assembly partners Foxconn and Pegatron to stop any preparations the firms are making for new smartphone production lines specifically for the recently-launched model.
The iPhone XR, Apple's latest iPhone release from late October, has been available for only a short amount of time. While the manufacturing of major products could prompt an expansion of production to cope with increased demand, similar plans to do the same for the new iPhone are said to have been scrapped.
A source familiar with the situation told Nikkei Asian Review "For the Foxconn side, it first prepared nearly 60 assembly lines for Apple's XR model, but recently uses only around 45 production lines, as its top customer said it does not need to manufacture that many by now."
It is claimed the reduction would mean Foxconn would produce around 100,000 fewer units per day, which the source claims is between 20 percent and 25 percent lower than the "original optimistic outlook."
Pegatron, Apple's other main iPhone XR assembler, is also said to be suspending its plans to increase production, and is waiting for more information from Apple. "The utilization for the XR production is not reaching its maximum capacity now," advised the source.
Third iPhone assembly partner Wistron was also previously asked to stand in for a rush of orders if necessary, but the supply chain source suggests no orders will be provided to the company over the holidays.
A month ahead of the iPhone XR's release, a report claimed Apple was planning to increase production after the initial launch period and into December, with the model anticipated to make up 50 percent of production.
Analysts have estimated initial sales of around 9 million units in the first weekend, beating the iPhone 8's launch, but Rosenblatt Securities' Jun Zhang advised to investors he believed there to have been "weak pre-orders" and would start reducing production in November and December for all of its new models.
While the iPhone XR orders are allegedly dropping, Apple is apparently asking for more iPhone 8 and iPhone 8 Plus handsets to be produced.
"Suppliers of iPhone 8 and iPhone 8 Plus are getting a combined order of around 5 million more units," a report source advised. Previously set for 20 million units, the report claims this now brings the total orders to Foxconn and Pegatron for both older models up to 25 million units.
Apple is now said to be reviewing the demand for iPhones on a weekly basis, the source added, in order to quickly adjust orders to match the market.
Changes in production levels after launch are not an unexpected phenomenon, as manufacturers typically try to produce enough to cover demand without making too many or too few units. As the source of such stories stem from unnamed sources within the supply chain, and sometimes with varying accounts between publications, there is no guarantee that the reduction claims are in fact true.
Specifically, the Nikkei Asian Review has a mixed track record on details of Apple's manufacturing plans. It also isn't clear how any "cutbacks" now compare to previous seasonal adjustments.