iPhone XR maker Pegatron says labor shortages fixed, no orders switching to Foxconn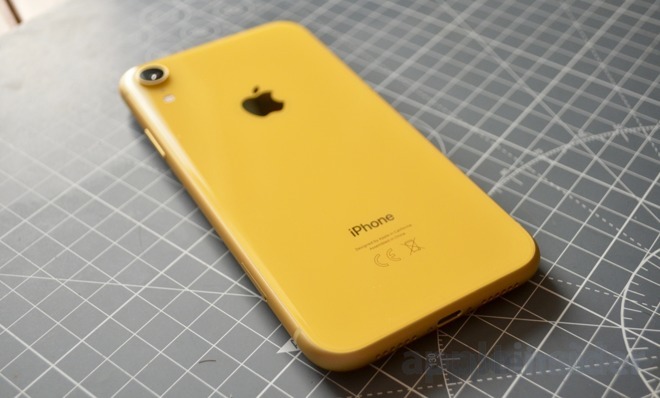 Pegatron was able to solve workforce shortages in time for the October launch of the iPhone XR, and despite rumors is holding onto its share of production for the device, a report indicated this week.
The shortages were mostly fixed by the end of September or early October, said Pegatron chairman T.H. Tung, quoted by DigiTimes. This allowed a "major brand client" — generally believed to be Apple — to deliver new smartphones in late October.
Tung also claimed the company is capable of increasing its workforce in China several times in a two to three-week period, in order to accommodate major product launches by its clients.
Apple had been rumored as dropping the ratio of Pegatron's iPhone XR orders to 35 percent or lower and shifting more work to Foxconn. Pegatron was allegedly suffering not just from a lack of workers, but some vital components.
A more recent report claimed that Apple is telling both Foxconn and Pegatron to halt any production expansion for the iPhone XR, supposedly because of demand falling below expectations. "The utilization for the XR production is not reaching its maximum capacity now," a source said regarding Pegatron.
The iPhone XR has sometimes been pegged as Apple's real 2018 flagship, more likely to outsell the $999 iPhone XS or $1,099 XS Max because of a $749 pricetag. The XR offers many of the same features, but does use LCD instead of OLED, while switching to a single-lens rear camera and dropping 3D Touch. It also has lower peak download speeds.