Satechi USB-C hub adds HDMI, 3.5mm jack & more to Apple's 2018 iPad Pro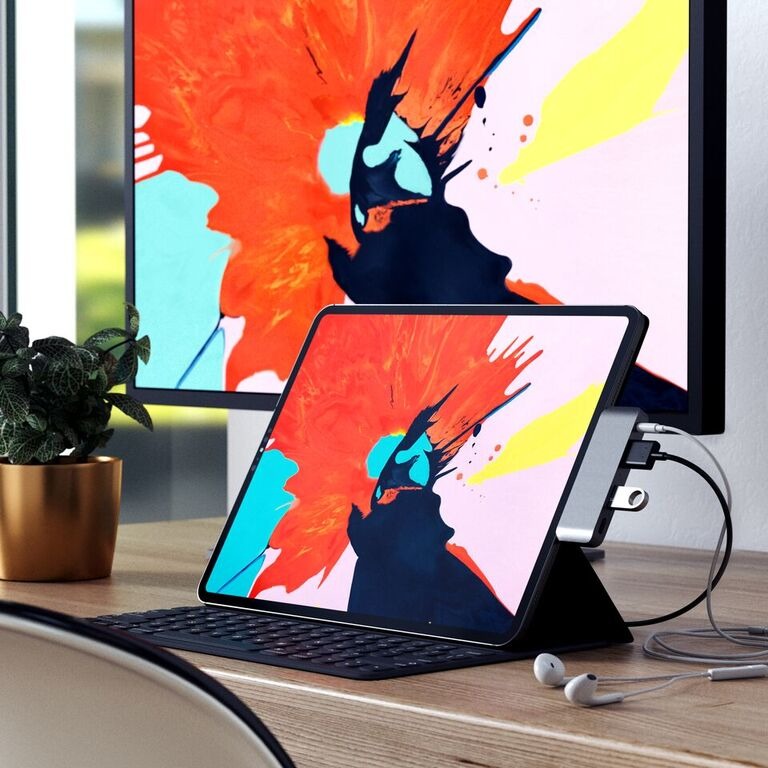 Satechi on Thursday announced the Type-C Mobile Pro Hub, specifically intended for Apple's new iPad Pros with USB-C in place of Lightning.
The hub offers a 4K HDMI port, USB-C PD (Power Delivery) up to 18 watts, and a USB-A port with speeds up to 5 gigabits per second. Also present is a 3.5mm headphone jack, making up for Apple's removal.
Satechi cautions that the HDMI port requires a direct HDMI-to-HDMI link, and outputs 4K at 30 hertz.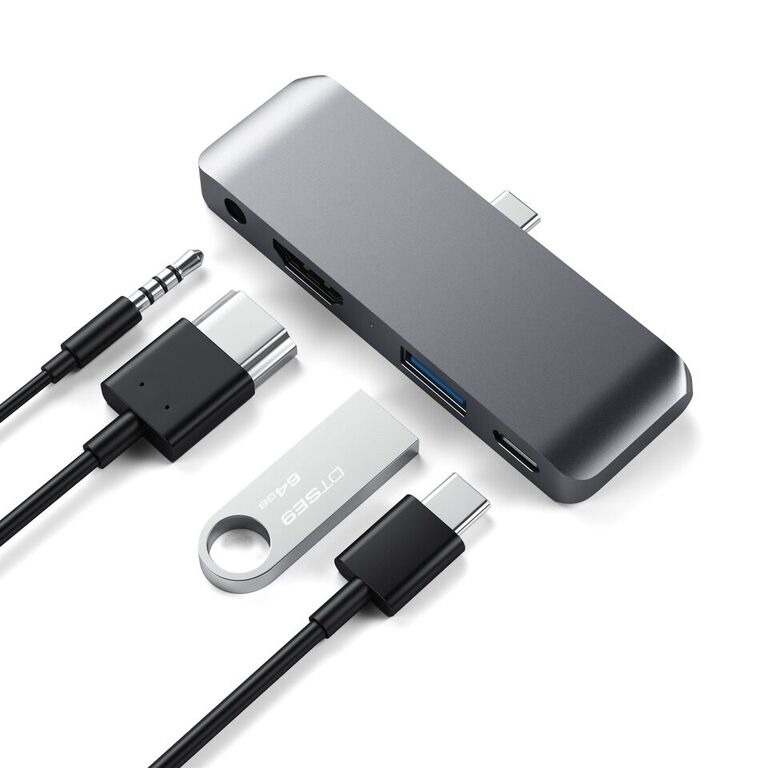 Though meant for iPad Pros, the hub can be used with other USB-C devices such as Samsung phones, the Google Pixel 3, and the Microsoft Surface Book 2. The main criteria is that a device support USB-C PD and DisplayPort over USB-C in Alt mode.
Satechi is offering preorders of the Type-C Mobile Pro Hub for $44.99, $15 off full price. It should ship in mid December.