Reports of a 'second wave' of iPhone production cuts are probably wrong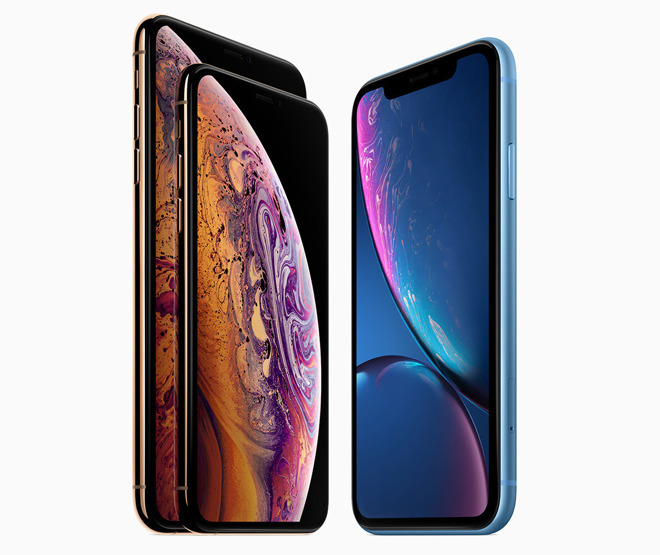 Companies within the iPhone supply chain are apparently feeling the effects of Apple's alleged order cuts to varying degrees, as while some firms have revised their revenue estimates downwards, others like TSMC are said to avoid any major financial issues from the reductions.
Numerous supply chain reports and production estimates from analysts over the last month have claimed Apple is cutting down its production of iPhones to meet lower-than-expected demand. While the cuts ultimately reduce the workload and the amount of revenue Apple's suppliers can generate, the impact varies between companies.
But, a new report on Tuesday morning from supply chain monitor DigiTimes claims that there is a "second wave" of cuts that have just been ordered.
The order reductions have also apparently hit jobs, with flexible PCB supplier Career Technology said to have recently laid off 110 workers in order to cope with the cuts. An unidentified iPhone assembler has also taken steps to cut down its personnel cost and other expenses, by bringing its workforce reduction plans forward.
Meanwhile, power management tech supplier Dialog Semiconductor's CEO Jalal Bagherli claimed on November 14 that the company did not see the same hit to its bottom line as other suppliers, in part due to the technology being used in so many Apple devices.
Based on the timing of the reports, the suppliers are likely to be making their staffing and manufacturing estimate changes over the initial post-launch wave of cuts. The report also claims Apple has issued a second wave of order reductions, but considering the need for lead times for manufacturing, it is unlikely that any supply chain firms will be feeling any effects from it for the moment.
DigiTimes has claimed cuts beyond seasonal ones for the last four years running based on observed sales, perceived weakness, and supplier metrics including employment, and it doesn't appear that they were accurate with any of those predictions either. It also botched iPhone X demand predictions for over six months, with repeated claims that the device was selling well below expectations, and wasn't beating the iPhone 8 in the marketplace.
Apple A-series chip producer TSMC is effectively insulated from any Apple-ordered cuts, according to DigiTimes due to other clients queuing up to take advantage of the firm's 7-nanometer fabrication process. While shipments of A12 chips are expected to decrease quarter-to-quarter, TSMC has apparently received bookings from other clients for the process.
TSMC is already working on producing Kirin 980 chips for Huawei and is expecting to start volume production of the Qualcomm Snapdragon 8150 in the first quarter of 2019, sources claim. After that, AMD's Radeon Instinct M160 and M150 server accelerator chips are also set to be produced by the firm in 2019, with the AMD EPYC server processor also touted for production by TSMC.
Other firms tipped to use the TSMC 7-nanometer process include Broadcom, Xilinx, and Nvidia.
A company like TSMC with multiple major clients is certainly able to weather waning orders better than suppliers who have far fewer customers. In the case of lens supplier Largan Precision, which advised in October it expected shipments to decrease that month and in November, with revenues declining to match.