Reminder: Apple's $29 iPhone battery replacement program ends December 31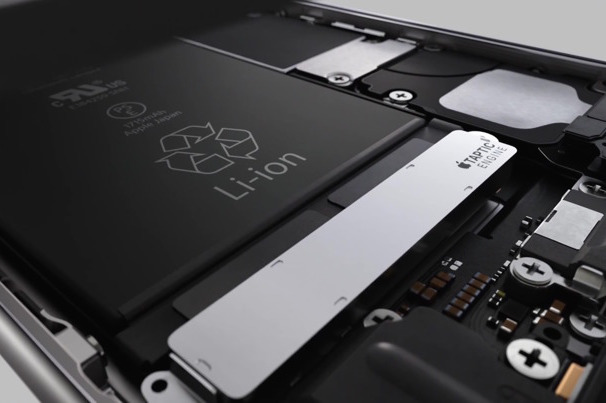 The so-called "batterygate" drama in 2017 resulted in an apology of sorts and a reduced cost iPhone battery replacement program. But, if you need one you'd better hurry, because that offer runs out at the end of 2018.
Editor's note: this is one of the biggest consumer-facing stories of 2018, and it has an expiration date. If you need that new battery for your iPhone, you're about out of time to get it.
If your iPhone 6 or other covered model is running slowly, time is running out to do something about it — at least the time is running out to pay less than full price for the service. Apple has been running a reduced cost battery replacement program in response to customer complaints but this ends on December 31, 2018. Thereafter, replacing any iPhone battery will cost you $49 for the iPhone 8 and older, $69 for the iPhone X, iPhone XS family, and iPhone XR instead of the current $29.
The reduced price covers the iPhone 6 and also newer models up to and including the iPhone X and iPhone 8 family. All you have to do is either take your phone to a Genius Bar appointment in an Apple Store or send it in to Apple for repair.
You can check the general state of your battery with a new option in Settings that was introduced as part of this process. Choose Battery, then Battery Health and you'll see a very basic report. It just says what the maximum capacity of your battery is and whether it is capable of working at peak performance. If it isn't, then you'll see a warning message that recommends you get the battery replaced.
To get that done, start at Apple's online support page and choose iPhone, then Battery & Charging and lastly Battery replacement.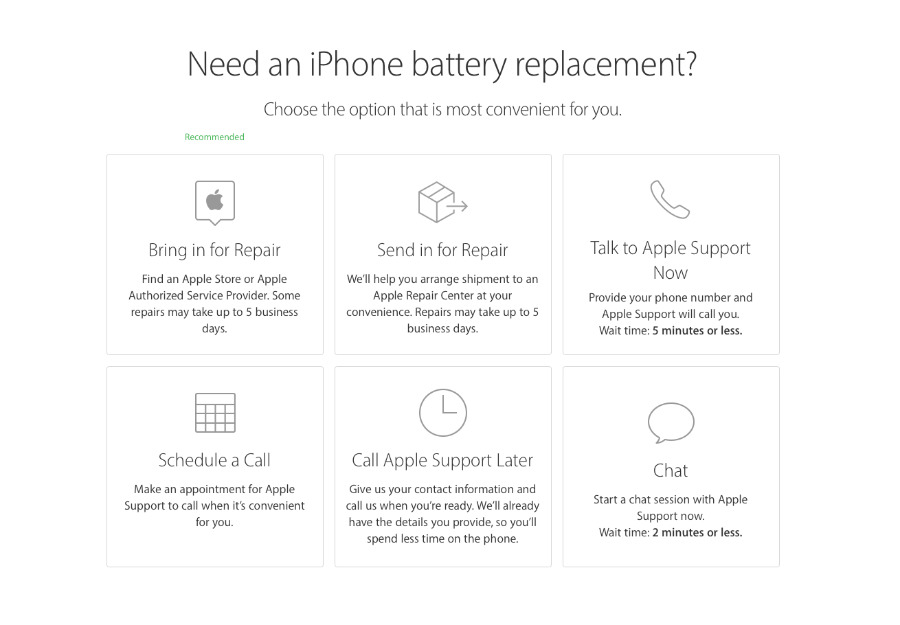 If you're close enough to an Apple Store, your best bet by far is to click on Bring In for Repair. That's obviously because it's faster to take it into a store and wait than use shipping to get your phone to and from Apple.
It might still take you a time to get a Genius Bar appointment at a time that's convenient to you. However, once you do, the Apple Store will most likely have replacement batteries in stock and it should generally take less than three hours to do.
We've had longer waits and at times, especially early in the year, there were delays while stores didn't have batteries in stock but that situation appears to be alleviated now. There was also an issue that in theory Apple could test your battery, decide it was healthy and not issue you the discounted rate. That, too, appears to be gone: if you want a replacement battery even if it passes battery health tests, just ask and you'll get one for that $29.
Even after January 1, 2019, you'll still be able to get a replacement. It's just that you can see that same improvement for fifty bucks less if you get it in before then.
This year-long reduced cost program has been Apple's apology for how it handled changing iOS to keep older phones working longer. Before it added the publicly-accessible Battery Health option in Settings, Apple included the ability for iOS to assess that health.
Make no mistake — batteries have always been consumable items, and not eternal. They are chemical and physical processes, and they do wear out and break down as time goes on. What changed a year ago is how Apple demonstrates that to the user.
If your battery was showing enough signs of aging, iOS would slow itself down to stay running and not say it was doing so. Apple says that the alternative was to keep apps and the iOS running at maximum speed regardless of how much power the battery could deliver — but users would have faced the phones crashing with no warning should the phone's power demand exceed what a chemically depleted battery could deliver.
"It should go without saying that we think sudden, unexpected shutdowns are unacceptable." said Apple in an open letter to customers. "We don't want any of our users to lose a call, miss taking a picture or have any other part of their iPhone experience interrupted if we can avoid it."
The trouble is that although Apple said all this, it said it late. It could have told us beforehand, and maybe convince us that it was a good feature for preserving the life of phones. Instead, it told us after people had found their phones running slowly and concocted conspiracy theories about Apple deliberately throttling old phones to make us buy new ones.
Lawsuits were launched and claims were made about the company acting in "deceptive, immoral, and unethical" ways. Apple issued its public apology in December last year and announced the reduced-cost battery program would run for all of 2018. It also reached out to customers who'd bought a full-price replacement battery throughout 2017.