Video demonstrates iPhone 6s performance before and after battery replacement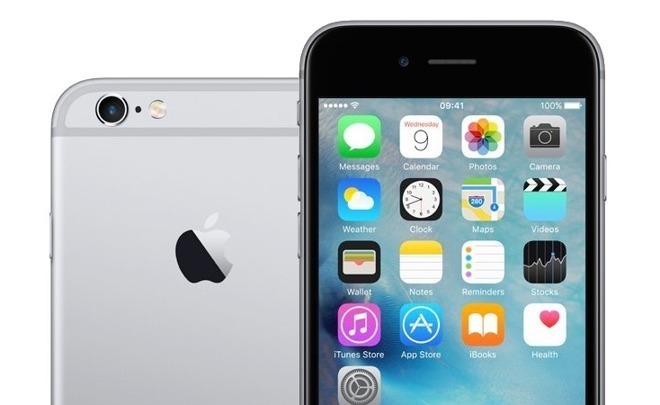 A video posted to YouTube over the weekend compares the operating performance of an iPhone 6s before and after its battery is replaced, demonstrating in real time the nominal gains users can expect to see when a device is no longer software throttled.
Posted by Bennett Sorbo, the video shows an iPhone 6s, presumably with a depleted battery cell, running through a number of various CPU-intensive tasks like opening apps, browsing the web, playing games and videos, and finally chewing through a Geekbench benchmark test.
Completed in real time, the casual evaluation pits an iPhone with original hardware on the left against the same handset with a fresh battery on the right. Sorbo does not specify whether the battery replacement procedure was performed by Apple or a third party, but the results do reveal a marked improvement in performance, both in real world use and synthetic testing.
With its original, potentially depleted battery, Sorbo's iPhone completed the impromptu suite of tests in 5 minutes and 45 seconds. That time is over a minute longer than the same iPhone with a new battery, which flew through the same operations in 4 minutes and 33 seconds.
In addition to time, the iPhone rated a single-core Geekbench score of 1437 points and a multi-core score of 2485 with its original battery. With a new battery, the iPhone clocked scores of 2520 and 4412, respectively.
While not earth-shattering news, Sorbo's video is among the first to successfully demonstrate Apple's much ballyhooed iOS battery management feature in action.
Rolled out quietly with iOS 10.2.1 in 2016, the feature is designed to temporarily slow down iPhones with aging batteries to prevent them from unexpectedly shutting down. While Apple claims it made users aware of the CPU throttling feature, its "discovery" by a Reddit user last December dredged up speculation that the company engineers its hardware to intentionally fail in a bid to drive new unit sales.
An Apple legal representative said such theories are false in an explanation of the situation to Canada's parliament last week.
"The sole purpose of the software update in this case was to help customers to continue to use older iPhones with aging batteries without shutdowns - not to drive them to buy newer devices," said Jacqueline Famulak, Apple Canada's Manager of Legal and Government Affairs, in a prepared statement.
In the face of consumer pushback, a growing list of class-action lawsuits and governmental probes, Apple ultimately apologized to iPhone owners for a lack of transparency and cut prices on out-of-warranty battery replacements. It is these replacements that are now boosting the performance of older iPhones, like the iPhone 6s seen in Sorbo's video.
In addition to the replacement program, Apple will soon allow users to monitor battery integrity and manually disable CPU throttling once iOS 11.3 sees release. Beta versions of the software have been circulating for weeks, though testers got their first look at the new system oversight feature in February.