Deputy AG Rosenstein says companies like Apple are trying to 'defeat legitimate law enforcement'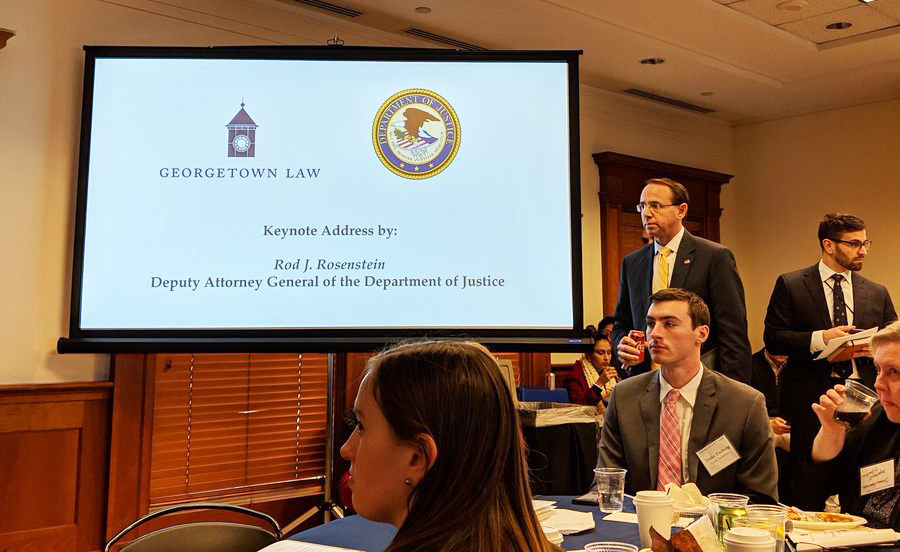 Keynoting a cybercrime conference on Thursday, U.S. Deputy Attorney General Rod Rosenstein attacked the encryption stances of companies like Apple while simultaneously arguing for the importance of security.
"We need to place security on the same footing as novelty and convenience, and design technology accordingly," said Rosenstein, quoted by Politico's Eric Geller. Shortly thereafter, however, Rosentein claimed that "we cannot accept a culture in which technology companies considers it part of their responsibility to defeat legitimate law enforcement."
Intentionally or not the comment implicated Apple, which holds a strict privacy stance in which encryption is central. iPhones and iPads, for example, have been protected with full-disk encryption since iOS 8, putting the company in a perpetual race with data recovery and forensics teams. Both FaceTime and iMessage conversations use end-to-end encryption, making them impossible to intercept midstream, even by Apple.
Services like WhatsApp, Signal, and Telegram also use end-to-end encryption, which law enforcement and spy agencies have complained are sometimes being used by terrorists and other criminals. People like former FBI director James Comey have complained about communications "going dark" to legitimate law enforcement requests.
Apple has maintained that it's impossible to build a backdoor into its platforms without fundamentally weakening security, exposing people to hackers and mass surveillance. The company infamously fought with the U.S. Department of Justice over the iPhone 5c of San Bernardino shooter Syed Rizwan Farook, only for the DoJ to abandon the case when the FBI succeeded with a third-party forensics solution.
The federal government has been slowly working towards privacy legislation in the face of scandals like Equifax and Cambridge Analytica. Apple CEO Tim Cook has suggested "it's inevitable that there will be some level of regulation," and even supported the cause, for example praising the European Union's General Data Protection Regulation.