Crime blotter: Brazen iPad mini warehouse theft, restauranteur fencing stolen MacBooks, more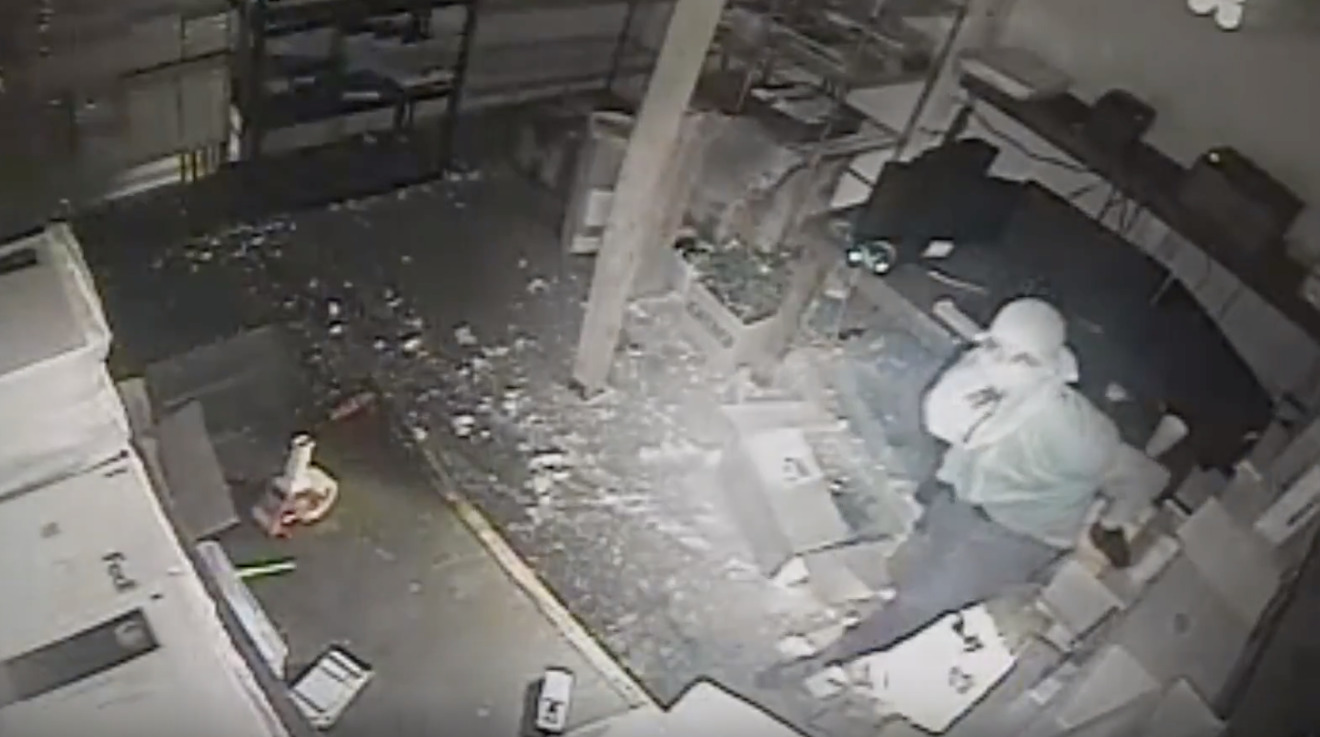 Besides just a restaurant-owner that was selling pilfered MacBooks, Apple's iPad and iPhones are continuing targets of thefts everywhere, including from a blind man at Six Flags, and trouble at a Kijiji meetup.
The latest in an occasional AppleInsider series, the latest in Apple-related crime.
Woman who stole MacBook Pro claimed she "thought she was dealing with terrorists"
According to the New Hampshire Union Leader, a local electrician said that his company bank account had been hacked into in order to make the fraudulent purchase. The accused woman claimed that she had been "contacted by a company that was going to pay her to pick up packages, re-label them and ship them," leading her to believe that she was "dealing with terrorists." She later, however, admitted that she had sold the computer on eBay.
The theft charge was "placed on file" after the woman agreed to pay back the money.
iPhone stolen from blind man at Six Flags
A 34-year-old blind man had his iPhone taken from a Six Flags in Missouri, although police were later able to recover the phone. According to My Leader Paper, the man sent a text to the phone reading "you stole the phone from a blind man," and police later followed Find My iPhone to a residence, where the phone was found in the bushes outside.
500 iPad Minis stolen from Florida warehouse
A masked thief stole 500 iPad Minis from an electronics warehouse in Florida, but was caught on surveillance video while doing so. According to the Sun Sentinel, the thief cut the power cord for the security camera, but not before 14 seconds of the theft were recorded:.
25 iPads taken from California school
Thieves broke into an elementary school in Santa Maria, Calif., and stole 25 iPads in mid-Novemebr. According to KSBY, teachers hope they can track the devices via Find My iPhone.
City employee accused of theft of 1,000 iPads ruled competent to stand trial
We told you last time about the former city employee in Gary, Ind., who was accused of stealing over 1,000 iPads and is now accused of faking an illness that has rendered her unable to speak. Now, a federal judge has determined that the woman, Monique Bowling, is competent to stand trial.
According to Northwest Indiana Times, Bowling is "competent to stand trial and is not suffering from a mental disease or defect rendering her mentally incompetent to the extent that she is unable to understand the nature and consequences of the proceedings against her or to assist properly in her defense."
iPhone stolen at Kijiji meetup
Restaurant owner admits he fenced stolen MacBooks
Caught after police used a confidential informant, the owner was sentenced to probation and home confinement.
iPhone theft ring of teenagers caught in Canada
Tennessee thieves use pickax to cut hole in roof, steal iPhones and iPads
A cell phone store in Memphis called Smooth Wireless was robbed of more than $60,000 in merchandise, including iPhones and iPads. According to Fox 13 Memphis, the masked thieves cut a hole in the roof with a pick-ax, tore the security system off the wall, and quickly stole the merchandise.
Man in Singapore caught in Apple purchase scam
iPhone stolen from truck outside Wawa
Pickpockets steal iPhones from Cleveland bar
There have been several reports of pickpockets stealing iPhones and other phones from customers at a popular Cleveland bar. According to Fox 8, the thief or thieves have "pilfered a large number of smartphones" from patrons at the Around the Corner bar in the city's Lakewood section. Similar crimes have been reported throughout the downtown area.