Apple's USB-C charger and third-party USB-C Lightning cables are good signs for future iPhones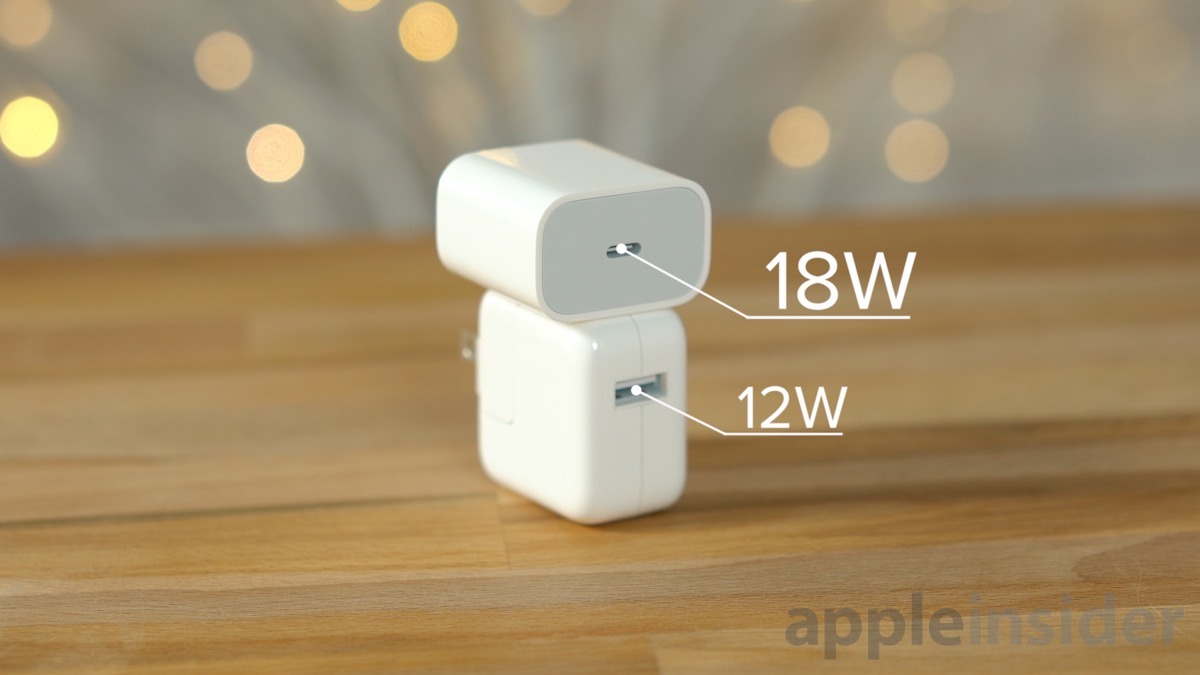 AppleInsider is supported by its audience and may earn commission as an Amazon Associate and affiliate partner on qualifying purchases. These affiliate partnerships do not influence our editorial content.
Apple is now selling its own 18W USB-C charger and is now allowing third-party MFi certified Lightning to USB-C cables. AppleInsider discusses why this is a good sign for future USB-C parity in all of Apple's chargers.
Last month, Apple released the new iPad Pro, and it ditched the Lightning port for a USB-C port. Along with that, it came with an 18W USB-C power adapter that charges faster than the previously included 12W charger.
This charger isn't only designed for iPad, but is packing the exact amount of wattage to reach the full potential of fast charging on iPhone 8 and newer iPhones like the X, XS, and XR. It wasn't available for purchase separately, until just yesterday, the 5th of December.
Previously, if you went the Apple-charger route, you'd have to buy at least a 29W MacBook power adapter and a USB-C to Lightning cable to get fast charging, which would run you $68 and be far more power than you needed.
Now, with the new 18W USB-C Power adapter on sale separately for only $29, you can get fast charging for quite a bit cheaper, and that's not the end of it.
Just last week, Apple informed members of its MFI licensing program that they can now manufacture USB-C to Lightning cables, and they started selling newly updated Lightning connectors that are able to supply 18 watts for Fast Charging or up to 15 watts of power with a standard power adapter.
For consumers, the best part about this is that the third-party cables are going to be significantly cheaper and more durable than Apple's $19 option. With third parties involved, we will see rugged, longer, and other variations on the basic cable. Based on current lead times to receive the parts from Apple, they could start hitting store shelves as early as February to March next year.
Now that third-parties can start releasing these cables, it is possible that a USB-C charger will come with future iPhones, finally, ditching that old and slow USB-A 5-watt charger.
Earlier this year, Apple also released a USB-C Apple Watch charger which will likely come with next year's Apple Watch if they do make the switch to USB-C for power adapters across all product lineups.
There is a chance that Apple will ditch Lightning all together, switching to USB-C on next year's iPhones, but that's still a bit of a stretch.
We've been dealing with these slow 5-watt chargers for far too long now, and there shouldn't be any outrage over the switch from USB-A to USB-C since the market will already be loaded with third-party USB-C power adapters and USB-C to Lightning cables.
Only thing we can do is wait to see how it all plays out.