ConnectSense ships HomeKit-ready Smart Outlet 2
By Roger Fingas
Thursday, December 06, 2018, 12:47 pm PT (03:47 pm ET)
ConnectSense on Thursday released the Smart Outlet 2, a HomeKit-compatible accessory that fits on top of a standard North American wall outlet.




The accessory has two outlets of its own, plus a 2.4-amp USB port for charging iPhones, iPads, and other electronics. The product connects to Wi-Fi, eliminating the need for any sort of hub.

Each outlet can be controlled separately. In addition to HomeKit/Siri, the product supports Amazon Alexa and Google Assistant, all three of which can be used to integrate gear into complex scenes and automations.

The ConnectSense iOS app provides some additional details, specifically consumption monitoring and how long something has been plugged in.

The Smart Outlet 2 costs $59 and will be available through Amazon or direct from ConnectSense.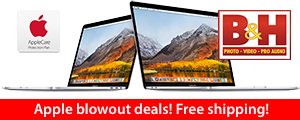 2017 12" MacBooks
Price
Save
1.2GHz/8GB/256GB (Gold)
$799.00+
$500
1.2GHz/8GB/256GB (Rose Gold)
$799.00+
$500
2018 13" Touch Bars
Price
Save
2.3GHz/8GB/256GB (Gray)
$1,649.99+
$150
2.3GHz/8GB/512GB (Silver)
$1,879.00+
$120
2.3GHz/16GB/256GB (Gray)
$1,949.00+
$50
2.7GHz/16GB/512GB
$2,449.00+
$50
2.7GHz/16GB/1TB
$2,849.00+
$50
2018 15" MacBook Pros
Price
Save
2.2GHz/16/256GB/555X
$2,549.00+
$50
2.2GHz/16/512GB/555X
$2,575.00+
$225
2.9GHz/16/1TB/560X
$3,199.00+
$300
2.9GHz/32/2TB/560X (Gray)
$3,999.00+
$700
2.9GHz/32/4TB/560X (Gray)
$5,999.00+
$700
Click here for dozens more configurations
+ Free shipping within the contiguous U.S.
Lowest Prices Anywhere!

13" MacBook Pros
Price
You Save
3.1GHz/8GB/256GB Gray
$1,679.00
$120.00
3.1GHz/8GB/256GB Silver
$1,704.00*
$95.00
3.1GHz/8GB/512GB Gray
$1,849.00*
$150.00
3.1GHz/16/512GB Gray
$2,099.00
$100.00
15" MacBook Pro
Price
You Save
2.8GHz/16/256/555 Silver
$2,199.00*
$200.00
2.8GHz/16/256/560 Gray
$2,299.00
$200.00
2.9GHz/16/512/560 Gray
$2,599.00
$200.00
2.9GHz/16/1TB/560 Gray
$2,999.00
$200.00
3.1GHz/16/512/560 Gray
$2,799.00
$200.00
3.1GHz/16/2TB/560 Gray
$3,899.00
$300.00

*

price with Promo Code:

APINSIDER

prices.appleinsider.com for more configurations