Apple Music goes live for some on Amazon Alexa devices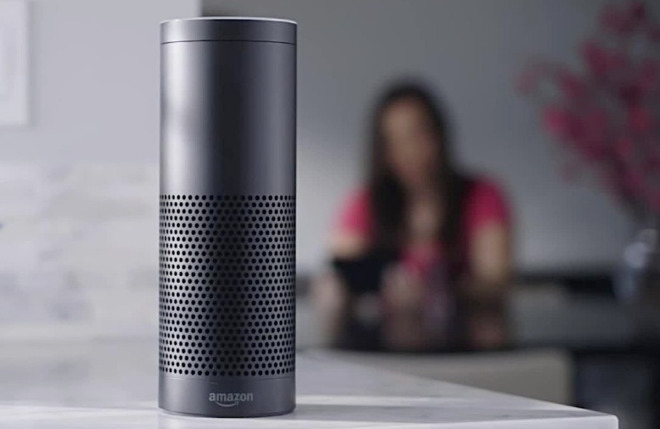 Three days days ahead of schedule, Amazon has made Apple Music available to at least some of its Alexa owners.
After installation of the feature, Apple Music subscribers will be able to make requests to Alexa to play from Apple Music's catalog of 50 million songs through the Echo devices. Aside from individual artists and songs, users will be able to request any playlist made by Apple Music's editors available on the service, as well as expert-curated radio stations from different genres, and even to listen to Apple's digital radio station Beats 1.
To use the facility, users have to enable a new Apple Music skill in the Alexa app, followed by linking their account.
Amazon originally claimed that the skill would start rolling out on December 17. The deployment isn't universal, with reports from multiple countries suggesting that even after installation, the skill doesn't work in all installations.
Considering the Amazon Echo range is competing with Apple's own HomePod, the addition of Apple Music onto a rival platform may seem unusual, but it offers a number of benefits to many users. For Apple, it significantly increases the number of devices that can stream Apple Music, as Amazon has a considerable existing install base of the Echo, Echo Dot, and other models.
Amazon will benefit from having even more music service options available to consumers on the Echo range, along with Spotify, Amazon Music, Pandora, and others.
For consumers, this presents the opportunity to add numerous Apple Music-compatible speakers to their home, and in the case of the Echo Dot, at a far lower cost than buying a HomePod. While unclear, it is also possible the feature will work with other speakers and devices that use Alexa from third-party vendors, including Sonos and Bose.
News of the new skill arrives shortly after the two companies made a deal to make new Apple products available on Amazon from Apple directly and authorized resellers from January 4.