Virtualization software maker Parallels bought out by Canada's Corel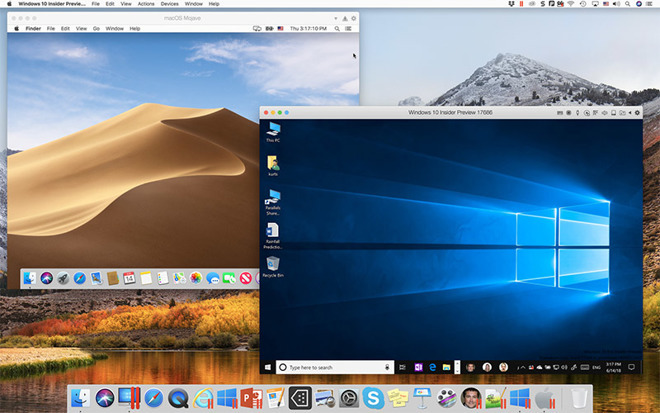 AppleInsider is supported by its audience and may earn commission as an Amazon Associate and affiliate partner on qualifying purchases. These affiliate partnerships do not influence our editorial content.
Parallels, a developer of virtualization software popular with Mac owners, has been acquired by Corel — best known for software such as CorelDRAW, WordPerfect, and WinZip.
For the foreseeable future Corel will continue to offer the entire Parallels product line, such as Desktop, Toolbox, Access, and the Remote Application Server, according to an announcement. The terms of the deal haven't been disclosed.
Corel CEO Patrick Nichols described the two companies' products as "highly complementary," and working along "shared business models and strategies" without going into further detail.
Parallels Desktop lets Mac owners run Windows without dual-booting, even letting Windows apps share files between platforms or launch as if they were native macOS titles. For developers, Desktop can be an essential way of testing cross-platform apps and websites.
Corel was once a major player in Windows productivity software, competing directly against companies like Adobe and Microsoft. It still has a large corporate headquarters in the Canadian capital of Ottawa, and until 2006 the city's NHL stadium was known as the Corel Centre.
Buying Parallels could help improve Corel's relevance in the 2019 tech landscape. Adobe and Microsoft's productivity suites are effectively the standards in both the public and enterprise worlds, leaving little room for Corel's traditional product lines.