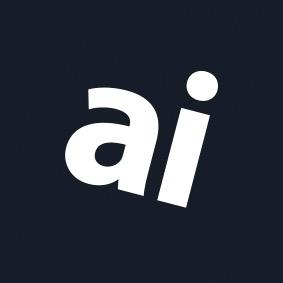 Why you can trust AppleInsider
Review: The First Alert OneLink smart smoke & carbon monoxide detector is a more affordable way to protect your home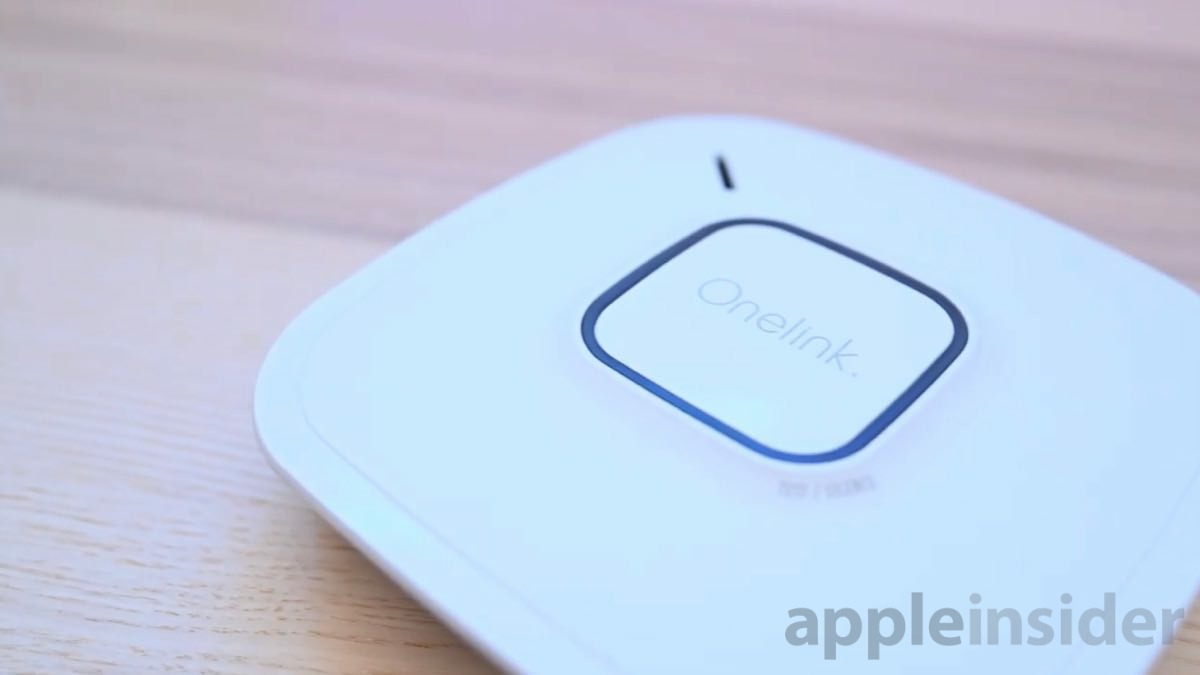 First Alert OneLink smoke and carbon monoxide detector
3.0 / 5
---
The second generation First Alert OneLink Smart Smoke and Carbon Monoxide detector helps keep you protected with remote notifications, HomeKit automation support, and a calm voice rather than an ear-piercing beep.
During the 2018 CES, First Alert debuted the smart and somewhat difficult to describe OneLink Safe and Sound. The OneLink Safe and Sound is a combo device that blends a smart speaker with an Internet connected carbon monoxide and smoke detector.
Now, less than a year later, and prior to CES, First Alert has released a compatible smart smoke and carbon monoxide alarm that lacks the music speaker. The new OneLink alarm is the second generation the device from First Alert, and works with the Safe and Sound.
Safe and Sound packs a substantial price tag, so outfitting your entire home with them is questionable for most, which makes the second generation product option a solid alternative.
The basics
The device is smaller than the Safe and Sound, but still more sizable than your average hardware store smoke detector. The square enclosure has rounded-off corners, and a LED-encircled button in the center to test the alarm, or press it five times to reset the device.
Installation of the OneLink smart smoke and carbon monoxide alarm took us only a matter of minutes. It required us to remove our existing alarm — a standard Kiddie model — by twisting it off the base, loosening the two screws that held the base to the ceiling, then swapping it all for the included parts in the First Alert box.
First Alert has gone out of their way to make it easy by including a mounting plate that should fit any screws you were already using with several different tracks for the screws to slide into. They also threw in a trio of different cables — two of which will hopefully work with your existing wiring by way of an adapter. If they don't you can wire it up yourself.
If you don't have a wired detector, fret not because a wireless version is also available.
As soon as you've got it wired up, it will promptly announce itself, and ask you to continue setup using the OneLink app.
Smart home compatible
First Alert has built in compatibility with Apple's HomeKit and Amazon Alexa, though we are only really going to dig into the former.
On the back, as well as on the side is your unique HomeKit paring code needed to complete the setup process. A third code is included in the manual so you don't have to climb back up the ladder if you ever need to re-add it to your Home.
The OneLink app guides you through the setup process of adding the device to your Wi-Fi network and HomeKit, and asks you to make a few choices such as which room it has been installed.
Like other multi-sensor HomeKit devices, two different devices will appear in the Home app after setup — a carbon monoxide sensor and a smoke sensor.
Without going into all the details, rules and triggers can be set up around these sensors to better help you know when something is afoot. As an example, in our home, we turn on the lights whenever the detector senses smoke. That way if it is the middle of the night, we can see easier or be alerted quicker.
HomeKit also lets you get notifications from the Home app should either sensor be tripped. This seems unnecessary as the OneLink app will already send you a notifications but it could be useful if you want to get the alerts on your Mac or iPad as well.
Working with the Safe and Sound
Whether you've got the OneLink Safe and Sound or just multiple of these smart smoke/CO alarms, there is a lot of inter connectivity between devices. First Alert uses Bluetooth to create a mesh network between the different First Alert products.
This is beneficial to make sure everyone in the home is properly alerted of an emergency. This cheaper alarm doesn't come equipped with a speaker for music playback but it does still give you voice alerts about what's happening.
With multiple installed, if you're upstairs and a fire starts in the living room, instead of the alarm, the alarm will instead calmly tell you that smoke was detected downstairs. This informs you of the location of the issue, as well as what kind of sensor was tripped.
Other alarms offer the full-home alert, but it can be more useful to hear a voice and contextual information versus just a shrieking beep.
Keeping your home safe
As a sensor, there isn't much actively going on with the alarm. Sensors are inherently a bit boring to deal with, but they are vital to protecting your home, or increasing its capabilities as a smart home.
A hundred bucks can still be a bit hard to swallow when up against the $20-$30 non-smart alternative but the peace of mind offered could be worth it.
If you've been looking at the Safe and Sound, the proposition with the model lacking the music speaker is even better, with the standalone alarm offering many of the features at half the cost.
Rating 3 out of 5
The new First Alert OneLink Smart Smoke and Carbon Monoxide Alarm can be grabbed now off Amazon for $119.99 in battery-powered or hardwired versions.