How to unload some of those unwanted holiday gifts online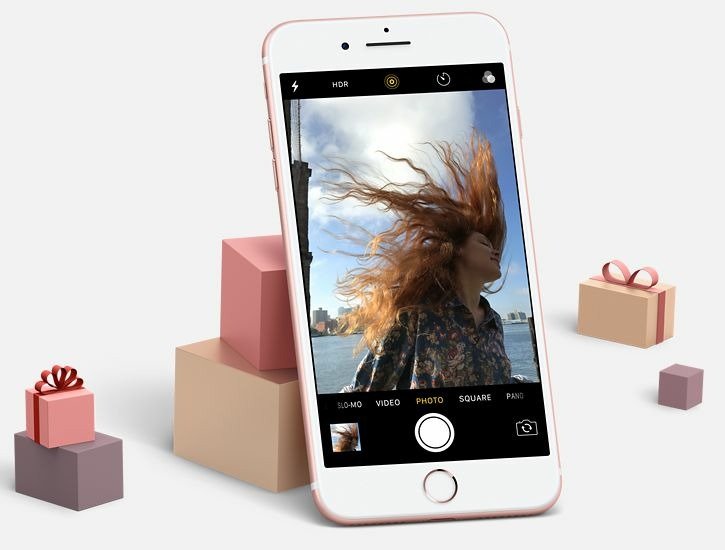 It happens: sometimes you get unwanted Christmas gifts, even if they're made by Apple. AppleInsider talks about a few of the places and ways for reselling them.
If you want the most possible cash back, you'll have to turn to direct trading options like Craigslist, eBay, or Facebook Marketplace. In fact you can set any price you like, though in reality, it's best to research going amounts for the model and condition you're offering. There are other obstacles, too. In-person Craigslist swaps can be potentially dangerous, and with eBay, you'll be responsible for shipping costs and avoiding scams. Not to deter anyone from trying these options — just be aware of the risks.
For more security and reliability at the expense of return, there are a variety of dedicated trade-in services out there. Here are some examples.
BuyBackWorld
BuyBackWorld has been a fixture in our Trade-In Payout Guide for several years. You first lock in your trade-in price by visiting BuyBackWorld's website, where you'll be asked to assess the physical and functional condition of your device. A few days after locking in a price quote, a prepaid shipping box will show up on your doorstep. You'll then have a 30-day grace period from the time you lock in a trade-in offer to the time you need to pack the device securely in the box and drop it in the mail.
Alternately, you can use your own shipping box and simply print and affix a prepaid shipping label obtained during the price lock process. Once BuyBackWorld receives and inspects your old device, the company will issue payment via PayPal or one of several other available methods, including check, Quick Pay, or Quick Pass.
Grab a $10 or $20 cash bonus: Trades valued at $50 or more qualify for a $10 bonus with coupon code APPLEINSIDER10. Have a device valued at $200 or more? Get $20 more with promo code APPLEINSIDER20.
MyPhones Unlimited
Despite its name, this service accepts iPads, Macs, and Apple Watches as well. Like BuyBackWorld, MyPhones Unlimited provides customers with shipping supplies and prepaid postage. And for ease of use, there aren't multiple conditions that affect the net payout. As long as a device is fully functioning with no cracks, the device is categorized as "good" with the highest cash payout. Once MyPhones Unlimited receives a trade-in (quotes are good for 14 days), payment is issued via check with a majority of customers receiving the money within 10 business days. Refurbishing is done in-house, helping to keep up values.
Full disclosure: MyPhones Unlimited is offering AI users a $20 cash bonus on all trade-ins with coupon code appleinsider. Simply begin the quote process and enter the coupon code during checkout (please note, the code is case sensitive).
Gazelle
Gazelle is probably one of the better-known names in the Apple trade-in world. While it tends to offer less money than BuyBackWorld or MyPhones, the company prides itself on a streamlined process, and offers payments via check, PayPal, or Amazon gift card.
Amazon
Amazon accepts trade-ins for a wide range of electronics, yet there a couple of major catches. First, payment comes only in the form of gift cards, so you can't use an old iPad to pay the utilities for example. You should also expect lower valuations than at rival services in many cases, so you should probably go this route only if you're a diehard Amazon shopper.
Apple
Apple, sadly, should only be considered for maximum convenience. Yes, you can do a trade-in either at an Apple store or online, but the company expects you to buy something new or claim a gift card, and tends to offer the least value for old devices. The company is temporarily offering extra credit towards the purchase of an iPhone XR or XS however, so it might be worth it if you were already considering a new iPhone.