A future 13-inch iPad Pro or MacBook Pro could have this newly-developed 8K OLED panel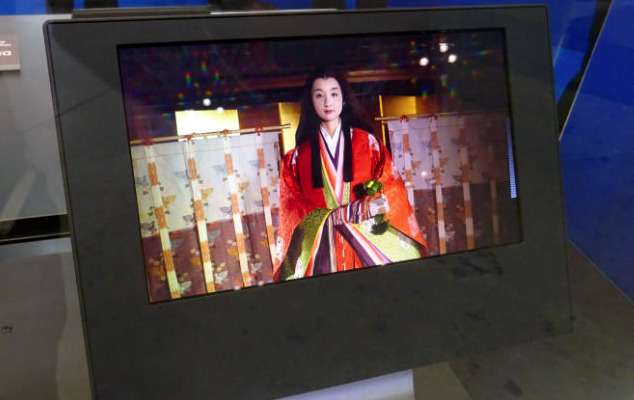 AppleInsider may earn an affiliate commission on purchases made through links on our site.
A Japanese technology developer has developed 8.3-inch and 13.3-inch OLED displays with an 8K resolution, paving the way for future iPad, iPad Pro, and MacBook models to offer high pixel densities that could even exceed the 1,000 pixel-per-inch milestone.
Semiconductor Energy Laboratory's panels are claimed to have a resolution of 7,680 by 4,320 pixels for both sizes, with the 8.3-inch version refreshing at 60Hz while the 13.3-inch panel can operate at up to 120Hz. On a pixel-per-inch basis, this means the 8.3-inch panel has a pixel density of 1,062, while the larger model offers 663ppi.
For reference, the iPhone XS and iPhone XS Max Retina displays both offer densities of 458ppi, both current iPad Pro models have a modest 264ppi, and the highest-resolution MacBook Pro models are 227ppi.
The method to produce the high-resolution OLED panels use crystalline oxide semiconductor technology, reports Anandtech, specifically with a color filter using CAAC-IGZO material. It is unlikely that any commercial devices will be offering OLED displays using the technology in 2019, as it the designs used are preliminary versions, and would require more work with a manufacturing partner to fully commercialize them.
At its present state, the company has so far demonstrated the 8.3-inch panel in SEMICON Japan in December, though the 13.3-inch OLED has not yet been shown outside the company's facility.
The development of 8K-resolution displays is a natural progression from the 4K panels that are used in televisions and monitors, and in a few smartphones, such as the Sony Z5 Premium. The higher resolutions also offer up more problems for mobile device producers, as more processing and energy resources are required to drive the displays compared to lower-resolution versions, making adapting the technology to mobile platforms tricky.