Ebro Darden talks new Apple Music job, future UI improvements & more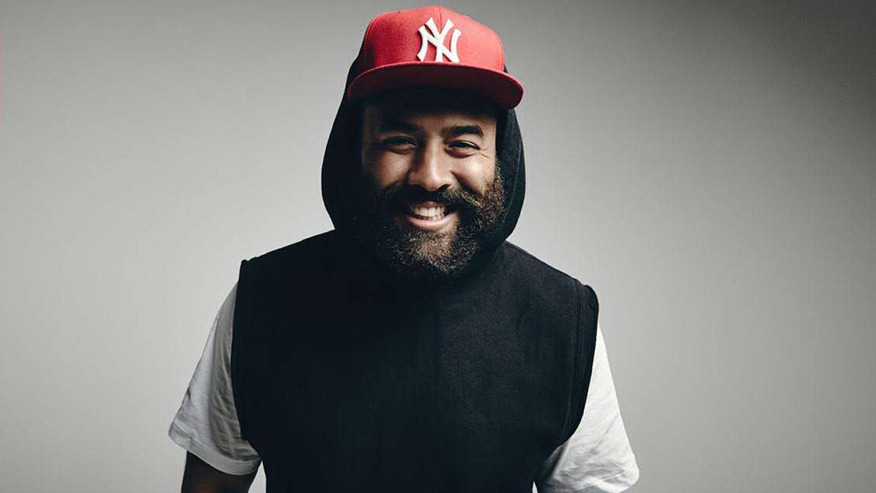 In an interview published on Thursday, Beats 1 DJ Ebro Darden addressed his new job as Apple Music's global editorial head for hip-hop and R&B, along with long-term plans for the service and other topics.
Apple will be making content like hosted shows "easier to find and easier to use" in coming years, Darden told Complex. While Beats 1 features shows from the likes of Drake and Pharrell Williams, the focus of Apple Music has been on-demand songs, albums and playlists, meaning that the average listener might miss out on Beats 1 content completely.
Darden also promised to take the "global" part of his new title seriously. Though hip-hop and R&B originated in the U.S. and are largely dominated by American artists, the genres have spread all over the world to regions like Canada, China, Russia and Africa.
"I'm just going to be looking at the heat map and to see where people are engaging with the platform, where we see potential for growth opportunities, and digging in," the DJ said, describing himself as an "advocate for hip-hop first" rather than serving Apple or consumer interests.
Along those lines, Darden explained that some of his goals will be "supporting the right artists," as well as "being on the ground in the communities where the music's being made," giving musicians the help they need to reach an audience. Darden is based in New York City, a world capital for hip-hop.
He largely sidestepped a question about promoting controversial artists such as Kodak Black, who has faced numerous criminal accusations in the past including rape and battery.
"I think those [issues] are all up for discussion, for sure," he said. "Apple Music is a service provider first. When an artist uploads their music using a digital distributor, obviously it goes into the service and we provide that service. What we do beyond that, we'll deal with it on a case by case scenario and have those discussions as we need to have them."
Darden will continue to host his Beats 1 show along with his spot on Hot 97 in New York.
AppleInsider has affiliate partnerships and may earn commission on products purchased through affiliate links. These partnerships do not influence our editorial content.