HomeKit doorbells not dead as first model set to start shipping in early 2019

HomeKit doorbells have apparently risen from the dead, as the first model appears set to begin shipping in early 2019.
In 2018, there was much ado about nothing regarding the mysterious "disappearance" of HomeKit doorbells from Apple's own HomeKit microsite. AppleInsider reported at the time that it was likely Apple temporarily hiding the category until a product was ready to be released to market.
Now, that looks to have been the case as the first HomeKit doorbell is scheduled to begin shipping to the U.S. in early 2019.
The Robin ProLine VDi 720p supposedly received certification from Apple's MFi team on December 14th, with shipments sent to begin in international markets by the end of the month. FCC certification is planned for February with shipments scheduled for the U.S. market by March.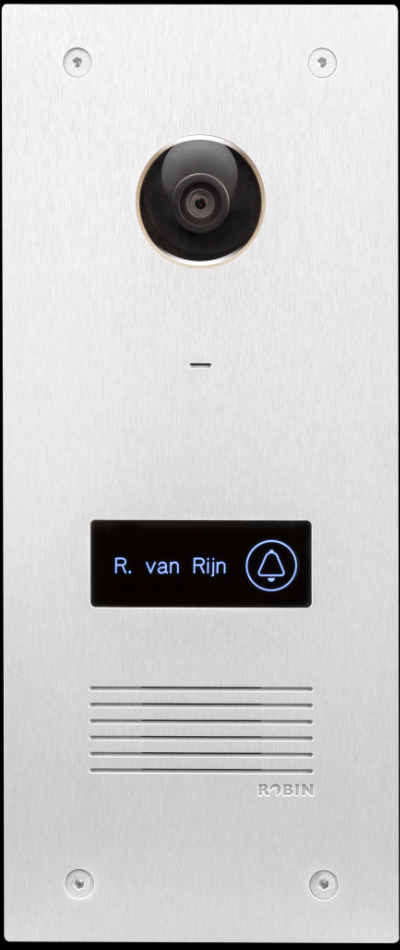 Robin's ProLine doorbell has a metal front, with a camera on top, a grille towards the bottom, and a small screen in the center. Using HomeKit, owners can see who is at the door, hear them, and chat with two-way audio.
In the Robin app, settings can be adjusted for speaker volume, microphone strength, and install updates. It can be tied to existing chime to not rely solely on your iPhone or iPad.
According to Robin Telecom, they opted for the hardware authentication chip rather than the newer software route that debuted with iOS 11.3.
AppleInsider has not yet had a chance to demo the product for ourselves, so we can't vouch for its veracity — but we have seen a video of the device in action.
AppleInsider will be attending the Las Vegas Consumer Electronics Show starting on January 8 through January 11 where we're expecting 5G devices, HomeKit, 8K monitors and more. Keep up with our coverage by downloading the AppleInsider app, and follow us on YouTube, Twitter @appleinsider and Facebook for live, late-breaking coverage. You can also check out our official Instagram account for exclusive photos throughout the event.