Apple not the only one hit badly by China economy — Samsung is taking a beating too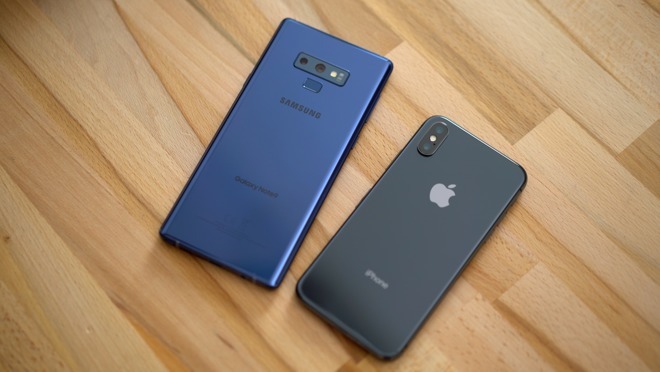 Samsung is preparing to follow Apple in warning of lower than anticipated revenue, with the South Korean electronics giant expected to advise of a 12-percent year-on-year quarterly operating profit drop, its first in a two-year period.
The announcement from Samsung, said to be arriving on Tuesday, is tipped to advise an operating profit of 13.3 trillion won ($11.85 billion) for the quarter. Revenue is expected to drop by 5 percent year-on-year, in part due to memory card shipment reductions amid a global smartphone market slowdown.
The bleak results, reported by the South China Morning Post, also states Samsung's profit for its global smartphone business has slipped by a fifth in the quarter. For the most part, it is suggested the issue stems from China, a market that fell 8 percent in terms of sales in the last three months, according to analysts from Counterpoint Research.
Apple has also cited China as a source of some of its financial grief during its revenue guidance on January 2, with lower-than-anticipated iPhone revenue "primarily in Greater China" accounting for all of the company's revenue shortfall. Upgrades in China were "not as strong as we thought they would be," the note from CEO Tim Cook advised.
For Samsung, the China smartphone slump is also affecting the company, but in different ways. Samsung is said to occupy less than 1 percent of the Chinese smartphone market compared to Apple's 9 percent, but its memory and processors are used extensively by smartphone vendors, accounting for over three quarters of its earnings and around 38 percent of sales.
The chip arm of Samsung is said to have slipped 3.7-percent year-on-year, while memory chip shipments are thought to have dropped 10 percent in the quarter. It is also noted that South Korea's semiconductor exports to China dropped in December for the first time in more than two years.
Samsung's profit decline is anticipated to continue through 2019, according to the report, with shifts in memory pricing unlikely to help turn things around anytime soon. DRAM chip prices dropped 10 percent in the fourth quarter, while NANF flash memory went down by 15 percent.