Truck carrying secured Apple payload crashes in San Jose, killing one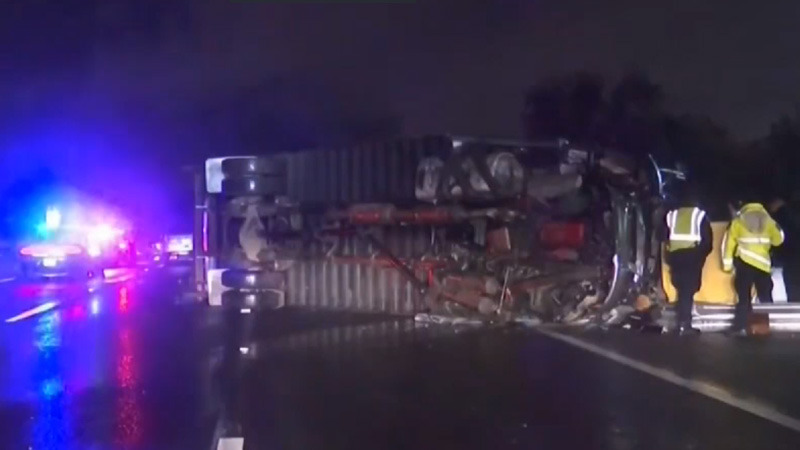 A box truck carrying "a very special load" for Apple reportedly crashed on Highway 101 in San Jose on the morning of Jan. 9, injuring one man and killing another, 64-year-old Richard Bartolo.
The two are retired police officers and were armed to protect themselves, according to an NBC Bay Area source. The survivor was the driver, who said he fell asleep at the wheel shortly after 3:30 a.m. on Wednesday while driving north out of Los Angeles. Bartolo was asleep in the back of the cabin.
"There are a lot of questions that still remain open, which is why we are continuing the investigation," said a spokesman for the California Highway Patrol, Ross Lee. He did note that the drivers kept a mandatory log and appears to have adhered to rest schedules mandated by law.
NBC cited several sources in saying that the victims were working for SIS Security and transporting "secret" Apple cargo. Apple neither confirmed nor denied that it owned the contents of the vehicle.
While the truck was presumably heading toward Apple Park or 1 Infinite Loop in Cupertino, the company keeps virtually all of its research projects under a shroud, even minor hardware updates. The company is known to be working on self-driving car technology, and is likely building an augmented reality headset.
AppleInsider's sources inside Apple not authorized to speak on behalf of the company believe that the vehicle was under Apple contract at the time, but refused comment on possible contents. We have learned that the company that employed the drivers, SIS Security, does the vast majority of Apple's land-based secure transport, ranging from the mundane like shredded document disposal, to prototype device transport. It does not appear that anything has been stolen from the mostly unladen but not empty vehicle, and no foul play is suspected.