The top seven MacBook Air features that make the 2018 model great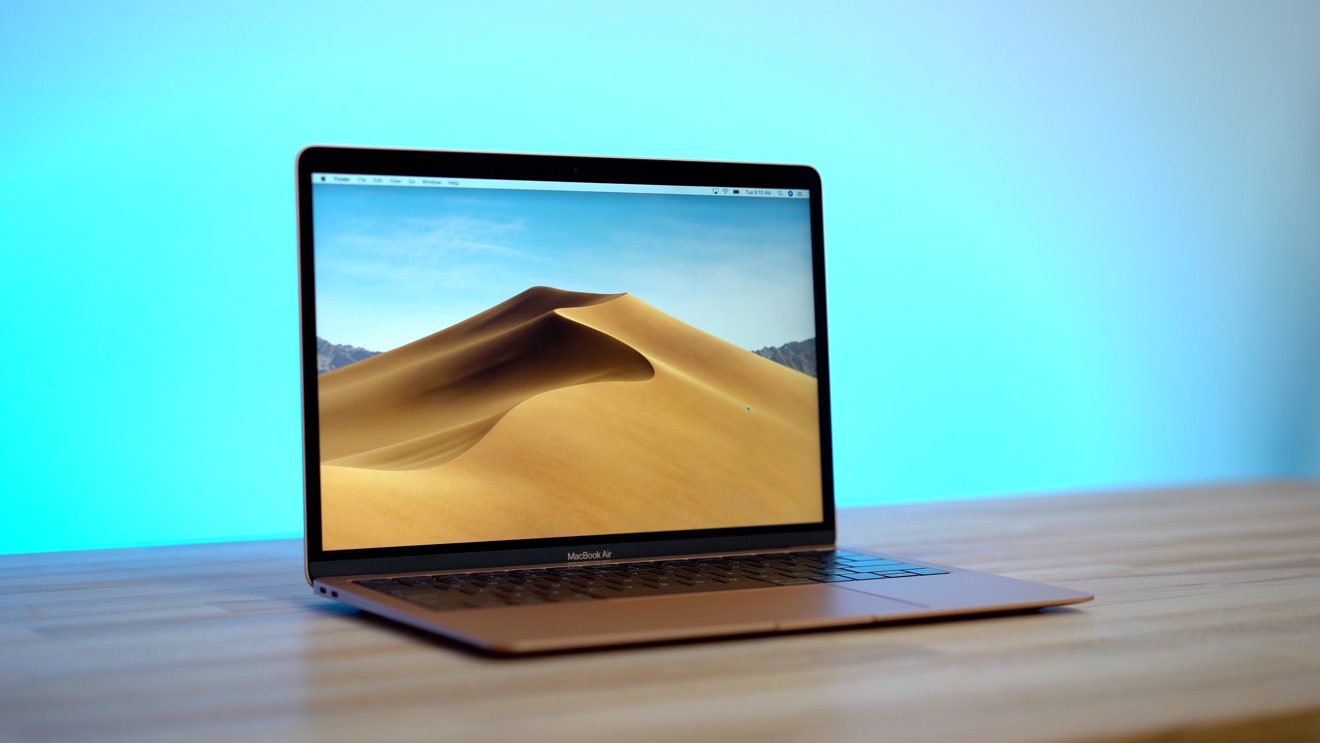 The 2018 MacBook Air has been around for a few months, and it has turned out to be a great notebook in its own right. AppleInsider lists some of the important changes Apple added to make it one of the best portable Macs in the company's entire MacBook product family.
When the 2018 MacBook Air was announced, it seemed to be a bit of a disappointment to me. Sluggish performance, limited ports, a dim display, and a price tag $100 more than I expected it to be.
However, after a couple of months, I've come to realize I was looking at it through the lens of my own demanding workflows instead of through the eyes of the vast majority of Apple's Mac user base, who just want a reliable MacBook with great battery life for everyday tasks.
Now, I'm 100 percent certain that the 2018 MacBook Air is the perfect MacBook for most consumers, and there's seven good reasons why this is the case.
Retina Display
You don't have to be a prosumer to see that the old MacBook Air's display was extremely outdated, and substantially worse quality than many of the more recent iPhone generation screens.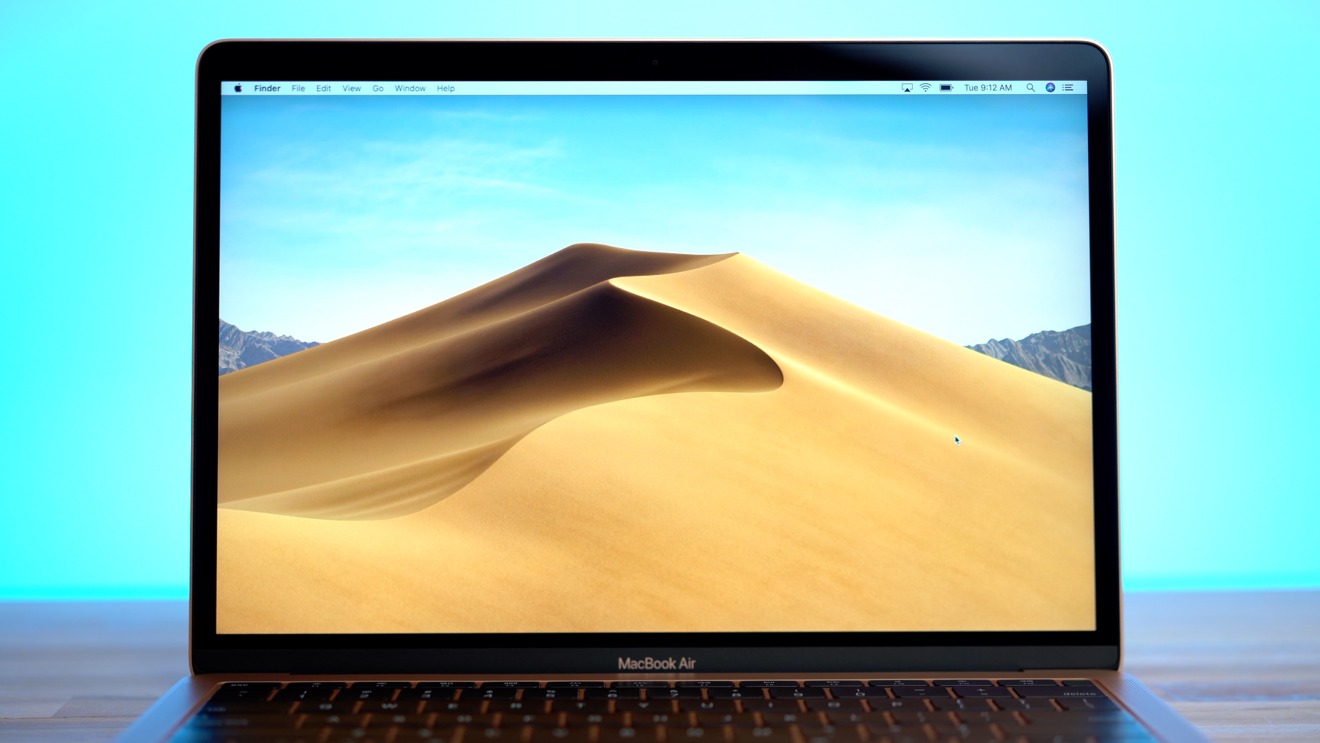 The new Retina MacBook Air's display has triple the pixels as the old one, and it now uses IPS technology instead of TN, so it doesn't change colors or get very dim when viewing from an angle. Everything just looks sharp in general.
The only downside to the new display is that it doesn't get very bright compared to other MacBooks, like with the 2017 MacBook Pro. It may be a big deal for some, but it's definitely not enough to be a deal breaker.
One thing for sure is that a dimmer display will lead to a reduction in power consumption.
Battery Life
Out of Apple's current early-2019 MacBook lineup, the new MacBook Air is the only one that is rated for longer than 10 hours of battery life, hitting 12 hours at maximum. This is a huge deal for a lot of people who want to take their MacBook on the go and avoid having to plug in their charger for as long as possible.
Not only that but because of the processor's low 7-Watt thermal design point (TDP,) it's going to drain less power during heavy workloads than a 2017 13-inch MacBook Pro's 15-Watt processor.
No matter what task you're doing, the new MacBook Air is the way to go if you want the best battery life.
Updated Keyboard
You may have heard of Apple's butterfly keyboard having issues with broken keys due to small debris affecting the mechanism. This MacBook Air is packing the third-generation butterfly keyboard, which features a silicon membrane barrier that makes for a quieter typing experience, and potentially improving its reliability at the same time.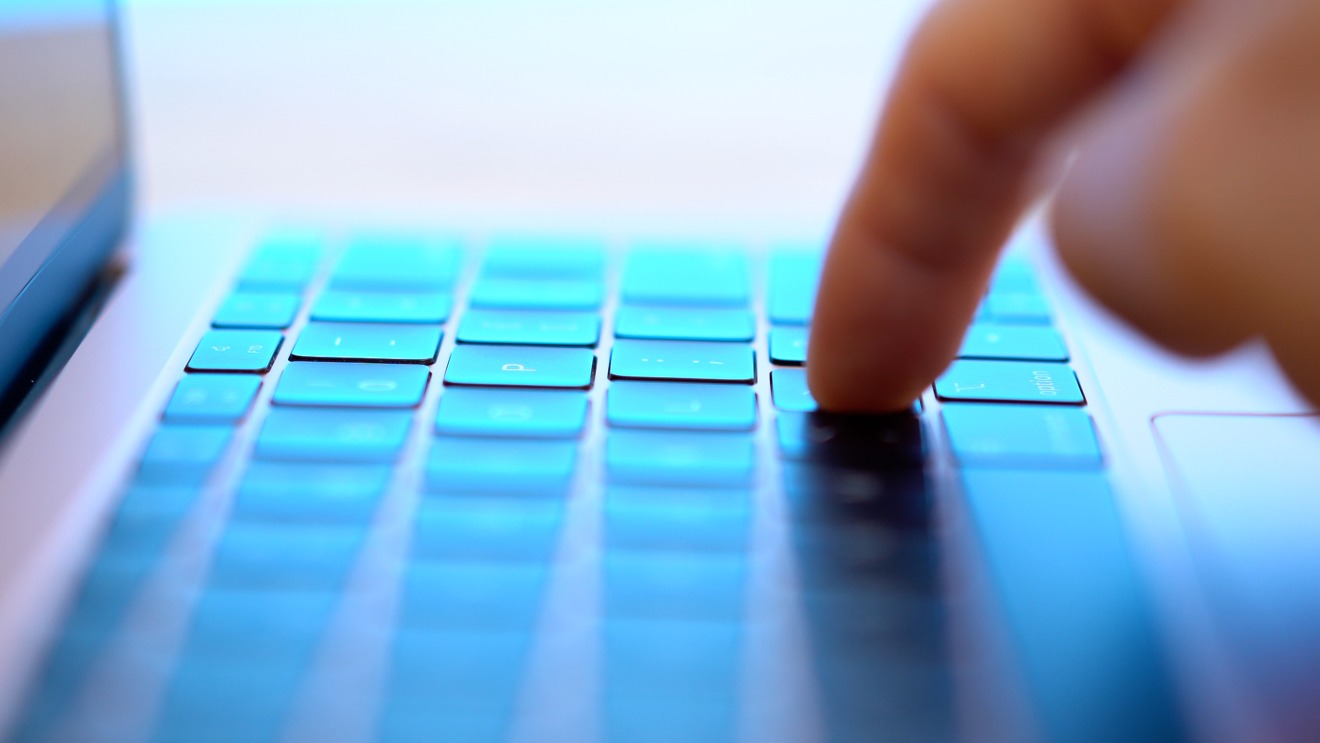 The issues haven't yet been proven to go away with the new keyboard, but it's definitely an upgrade over the 2016 and 2017 MacBook versions, including the 13-inch MacBook Pro which is a direct competitor to the new MacBook Air.
On top of that, it features individually backlit keys that look a lot better than the old MacBook Air's keyboard that seemed to have more light bleeding around the outside of the keys.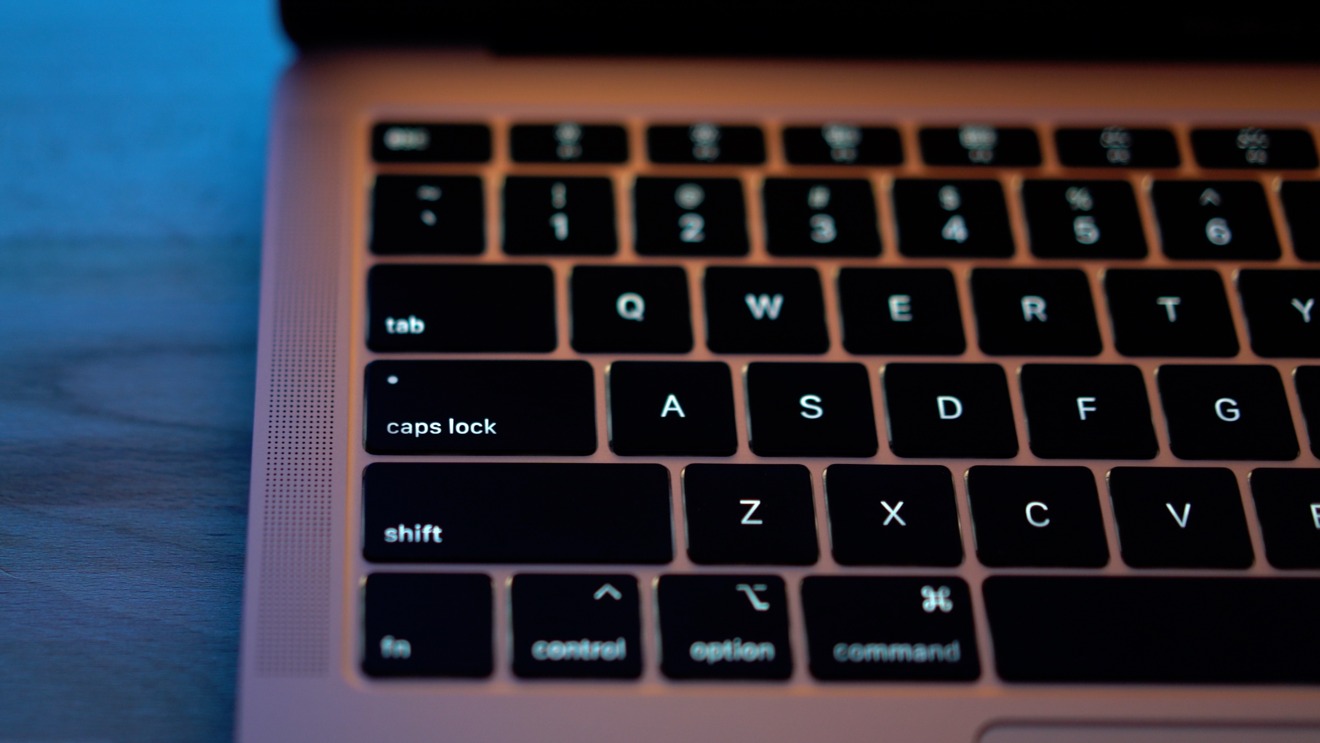 Force Touch Trackpad
If you've never experienced the difference between the Force Touch trackpad and the old MacBooks Airs trackpad, you really should take a trip to the Apple store and try it out.
It feels worlds better because it doesn't actually click. It just vibrates to simulate a click, similar to how the solid state home button on iPhone 7 and iPhone 8 works. This means that you get an even clicking feel even in the corners of the trackpad.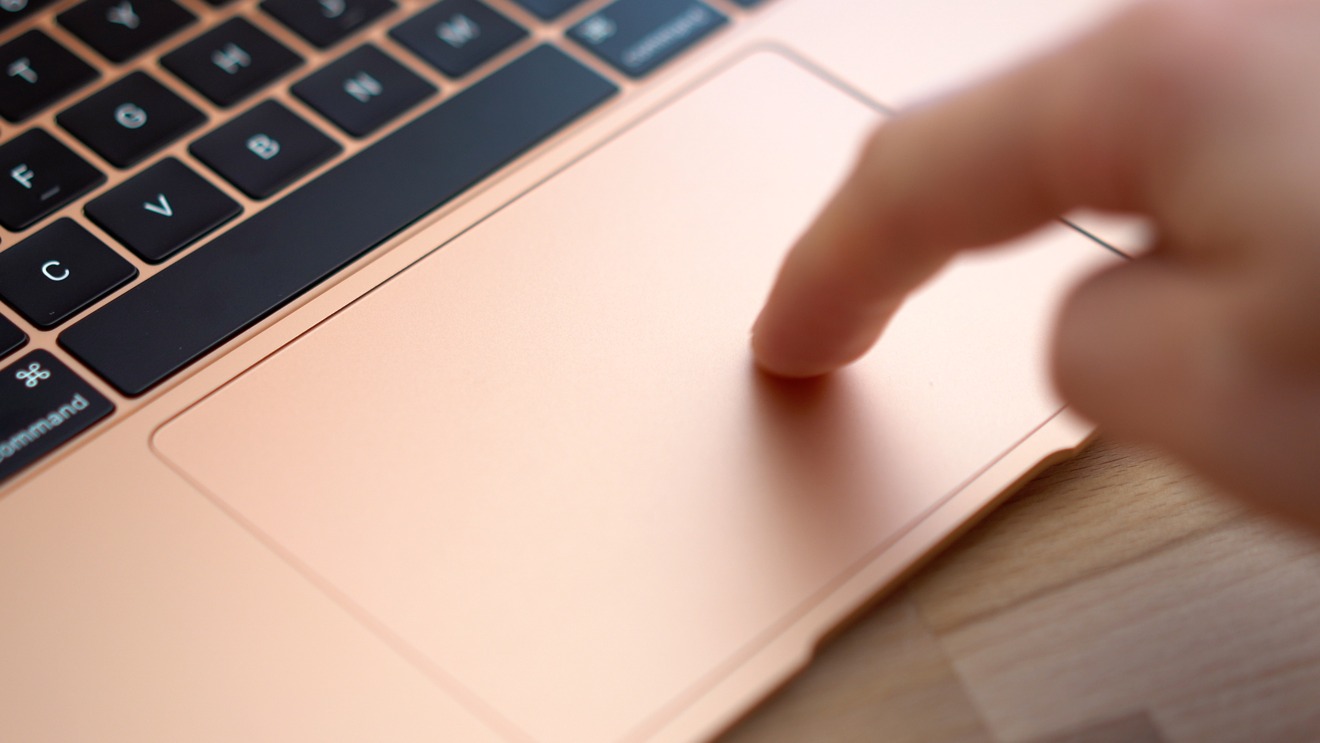 You can also customize everything about it in the settings to make it function just how you want.
Not to mention that it's also quite a bit larger than the old trackpad, making it much more comfortable to use.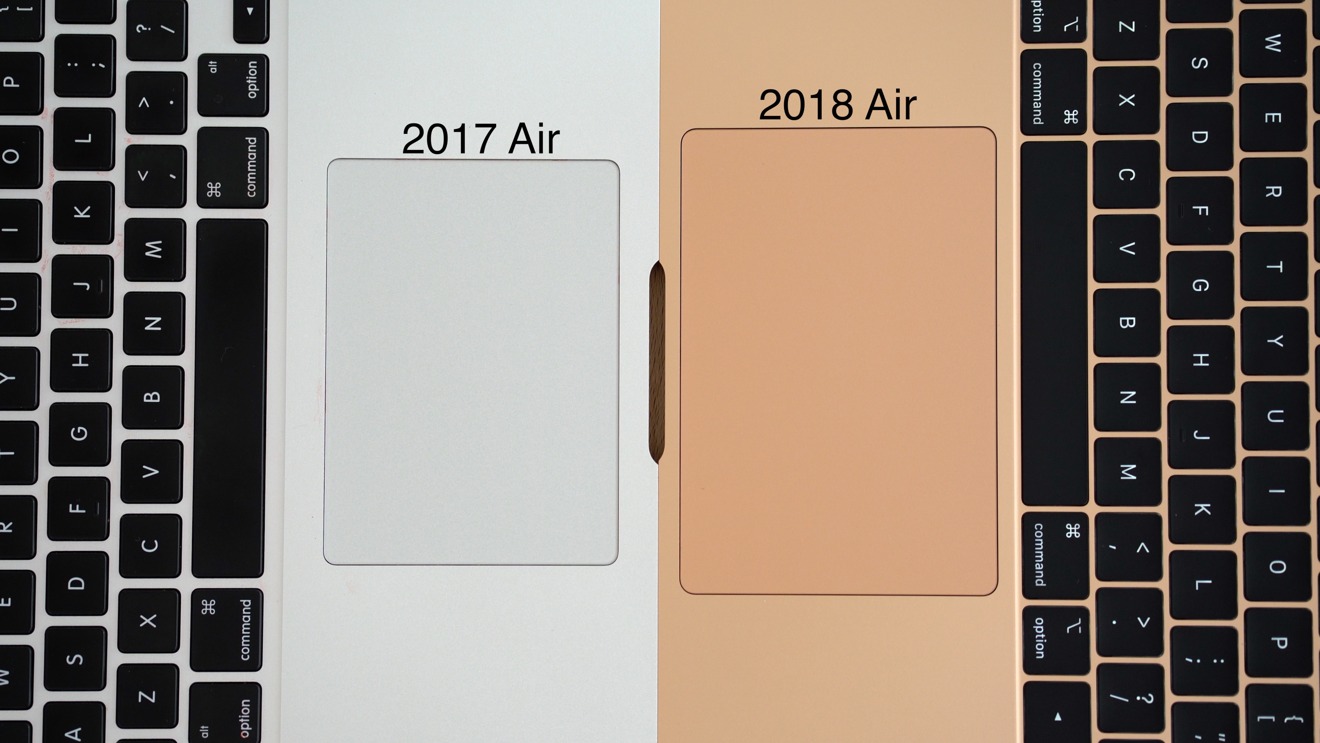 Audio Quality
The speakers have greatly been upgraded from the last MacBook Air, which actually housed them underneath the keyboard, lacking any type of grilles. The new Air has speaker grilles on both sides of the keyboard, which certainly helps make it sound considerably better.
They're louder, pack much more bass, have a wider dynamic range that sounds more full, and also have brighter highs as well.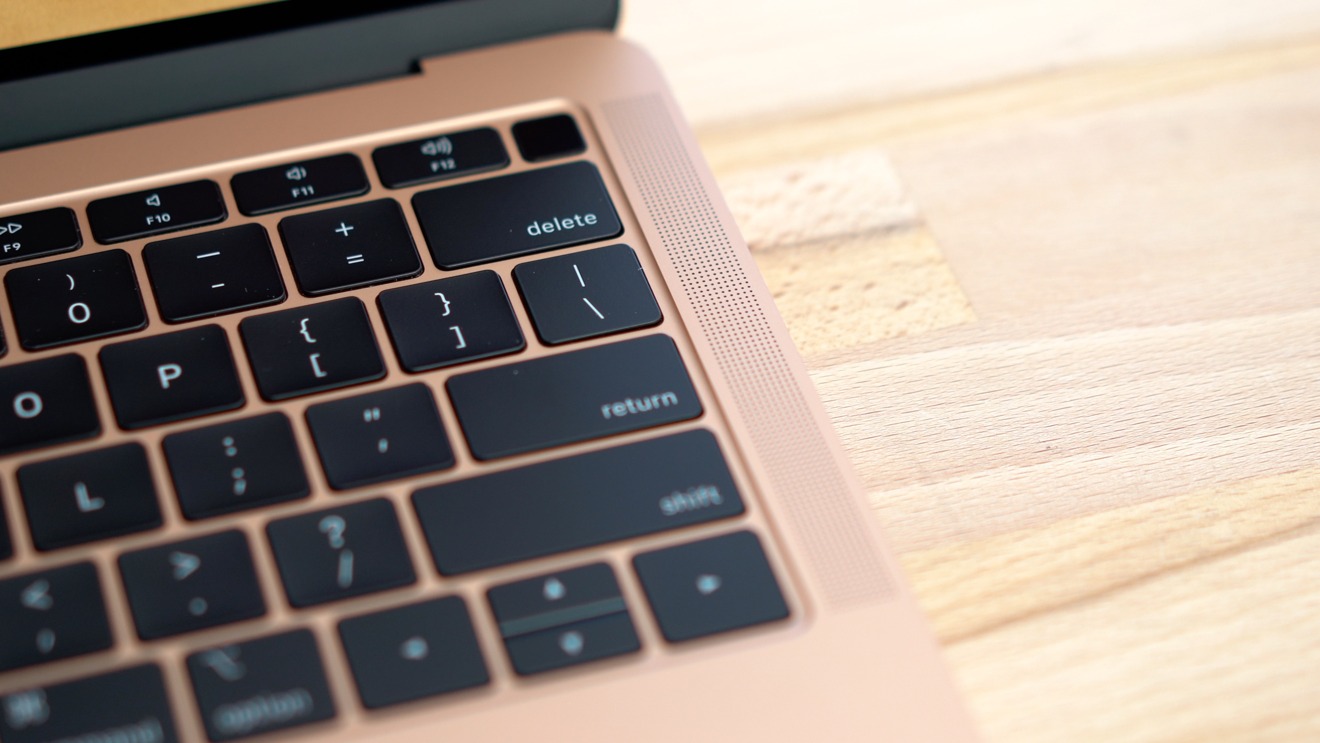 These speakers are now easily loud enough to watch a show on Netflix even if there's some noise in the background, without resorting to headphones, which is a big deal for me personally.
T2 Security Chip
The T2 chip has both obvious and hidden benefits. The main benefits are things like the addition of Touch ID for authentication and the "Hey Siri" feature, bringing the MacBook Air closer to the iPhone and iPad for its use of Apple's digital assistant.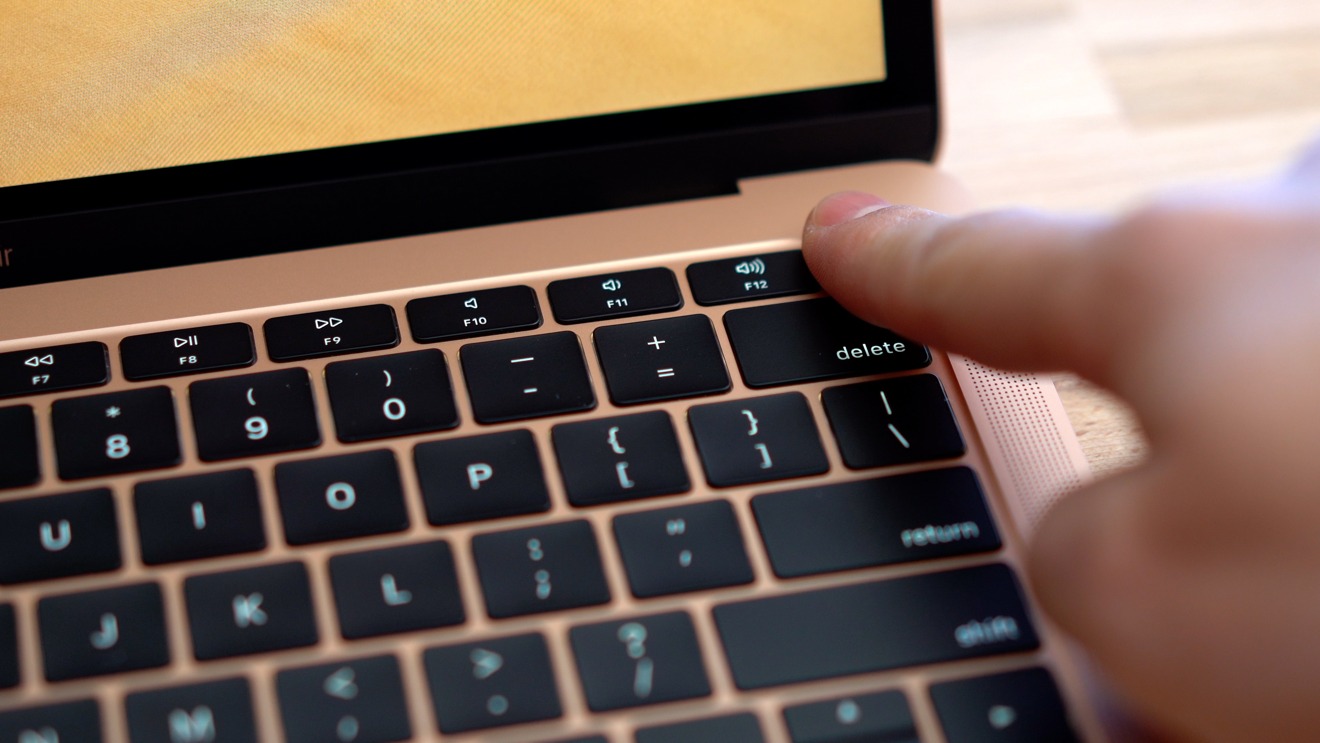 For the hidden benefits, the T2 chip makes everything from the microphones and FaceTime camera to internal storage more secure and perform better. Another benefit that isn't talked about very often is Secure Boot, which can disallow booting from external devices and ensure that only a trusted operating system can run, an addition that the security conscious will find extremely useful.
Years down the road, Apple could release a new operating system that requires the T2 chip to run, so 2018 MacBooks including the MacBook Air could run the latest macOS versions for many more years.
Thunderbolt 3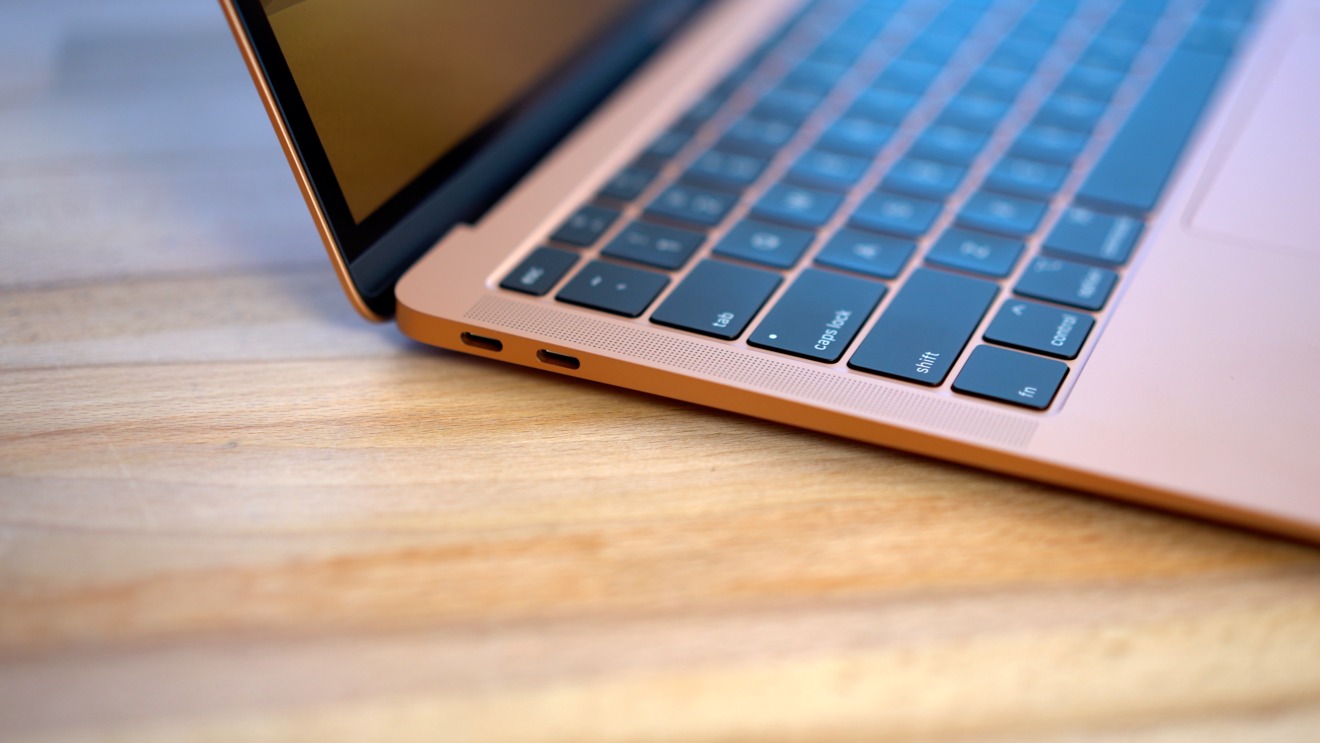 Finally, the MacBook Air features two Thunderbolt 3 ports. While it remains to be seen how many people will actually put the ports to their full potential, it really opens up the possibilities for those who actually will.
You can easily connect to a 5K display for a desktop setup, or connect an external GPU to play graphics-intensive games at good frame rates without having to buy a full desktop PC.
While more ports would be nice, what is offered is highly useful, especially when used with a dock, and is more than enough for the majority of its users.
Where to buy
Apple authorized resellers are currently discounting 2018 MacBook Airs by up to $150 and offering additional perks. Adorama, for instance, will not collect sales tax on orders shipped outside New York and New Jersey, while B&H Photo is tacking on free expedited shipping on orders shipped within the contiguous U.S.
AppleInsider has affiliate partnerships and may earn commission on products purchased through affiliate links. These partnerships do not influence our editorial content.