Apple's Tim Cook meets with power brokers at Davos, says education efforts 'for the people'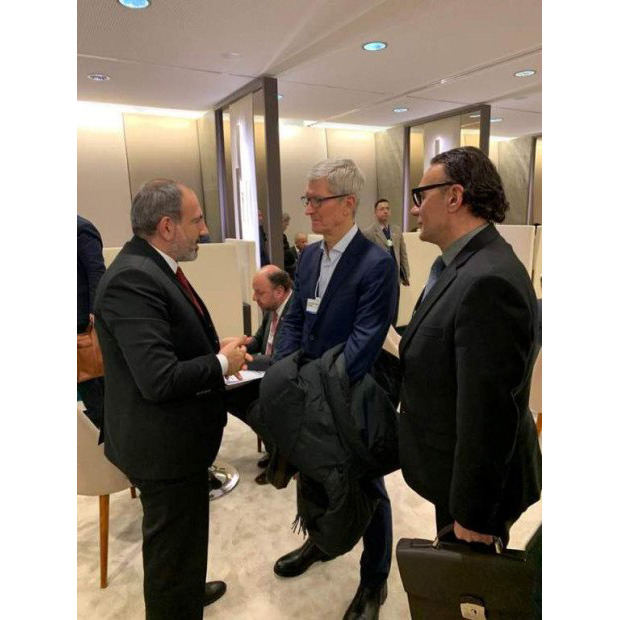 AppleInsider is supported by its audience and may earn commission as an Amazon Associate and affiliate partner on qualifying purchases. These affiliate partnerships do not influence our editorial content.
Apple CEO Tim Cook is in Davos, Switzerland this week for the annual World Economic Forum, where corporate and political leaders gather to discuss their plans for the future.
On Tuesday Cook met with Armenian Prime Minister Nikol Pashinyan, according to Apple Must and News.am. It's unknown what the pair discussed, but Apple has relatively little presence in Armenia — there are no physical Apple stores there, and its local online store is in English. iPhones are sold at Ucom outlets.
The CEO reiterated many of Apple's talking points, but did share how his upbringing influenced his attitudes.
"I was born in a very rural lower middle class environment. I loved it and it's great for me but the thing that enabled me to do other things and to be at Apple today is education," he said.
"I had a separate music class and I loved that class, learning to play the trombone. But the other classes that I was taking didn't inherently have creativity embedded in it like the way we see it should be today."
Cook claimed that the company's educational efforts are altruistic, despite the fact that Everyone Can Create relies on iPads and a separate program, "Everyone Can Code," teaches the Apple-created Swift programming language.
"We are doing it for people," he asserted. "If it has an indirect effect on our business that's fine but frankly this is from the heart. This isn't something that I'm saying I expect a return of investment."