Foxconn says it will hire 50,000 in China amid claims of iPhone-related layoffs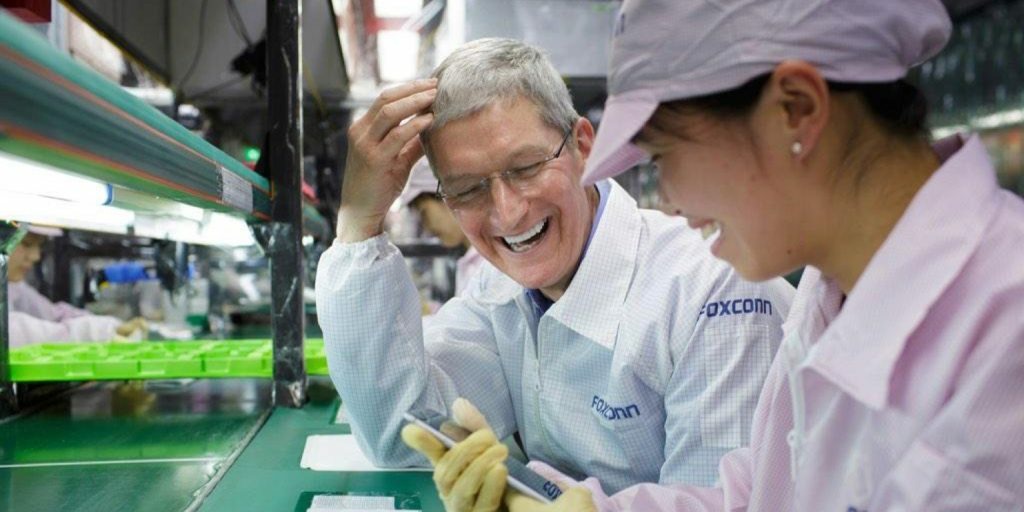 AppleInsider is supported by its audience and may earn commission as an Amazon Associate and affiliate partner on qualifying purchases. These affiliate partnerships do not influence our editorial content.
Apple's main assembly partner, Foxconn, said on Tuesday that it's aiming to hire over 50,000 people across its Chinese factories during the first quarter, which may at least eliminate any worst-case scenarios in the aftermath of weak iPhone sales.
"Efforts are in progress to recruit for more than 50,000 positions across our China campuses in Q1 2019," Foxconn told Reuters in response to questions about whether it was currently hiring.
On Friday a report said that about 50,000 seasonal workers had been dismissed since October, when the manufacturer would normally keep people on until at least January. Though not confirmed it's strongly believed that the cause was poor iPhone sales, particularly in China, which Apple recently blamed for a $5 billion revenue shortfall last quarter.
In December, five production crew members told Reuters that at Foxconn's Zhengzhou factory, thousands of people — including some permanent employees — had left voluntarily because of a lack of weekend and overtime opportunities, and cut or canceled bonuses.
Apple generates about half of Foxconn's annual revenue, so any serious dip in iPhone sales has automatic repercussions.
Chinese iPhone sales were likely hurt by a combination of factors. The country's economy is in rough shape, only exacerbated by a trade war with the U.S. Into this Apple launched its most expensive iPhones ever, despite local brands like Huawei and Xiaomi offering quality phones for hundreds of dollars less.
Foxconn may be working to shift some of its iPhone production to India, joining fellow Apple partner Wistron. That could mitigate the impact of trade wars while allowing Apple to meet local sourcing requirements for retail, as well as dodge import costs, which have pushed iPhones further out of reach for most Indians. The iPhone controls just 1 percent of the Indian smartphone market.